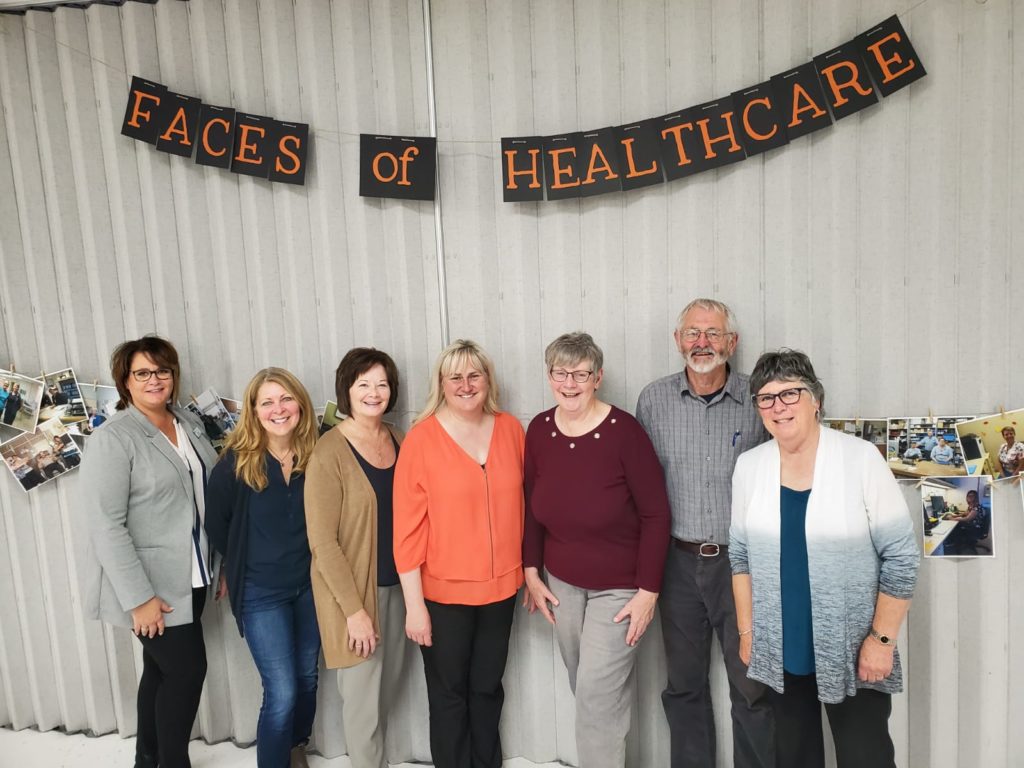 Every day is a good day to celebrate your health professionals. 
That's what the Barrhead Attraction and Retention Committee (BARC) demonstrated at their recent celebration event.  
More than 100 local health–care providers in nearly every imaginable career path arrived at the Barrhead Seniors' Drop-In Centre on Wednesday, October 23 to see the hall decked out in warm autumn colours.  
An evening dinner provided an opportunity for coworkers and Barrhead's extended health-care team to connect in a social setting.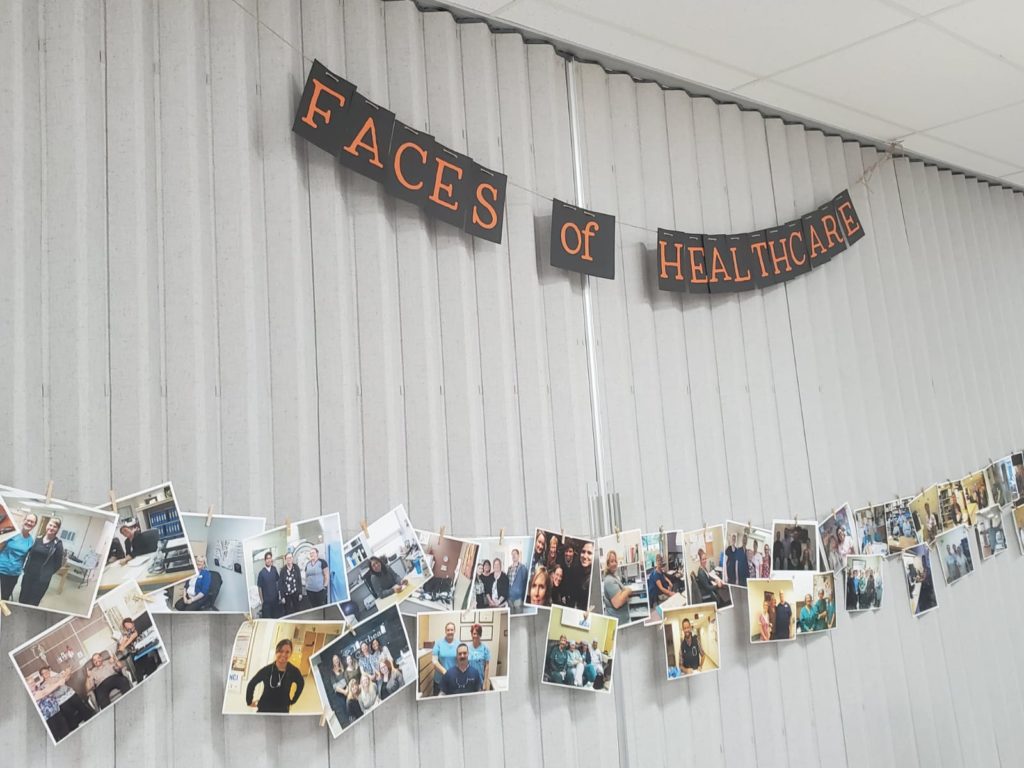 The focal point of the event: hundreds of faces in dozens of photos strung along the wall pinned under a banner that read "Faces of Health Care." Attendees were so delighted to see their teams on display that they took the photos home afterward to hang in their offices. 
The event was the brainchild of BARC after they heard about an RhPAP Attraction and Retention Grant available to community committees for attraction and retention activities. This grant provides up to $3,000 for committees who want to show appreciation to their health professionals in some way or showcase their community to those considering pursuing health careers in their area.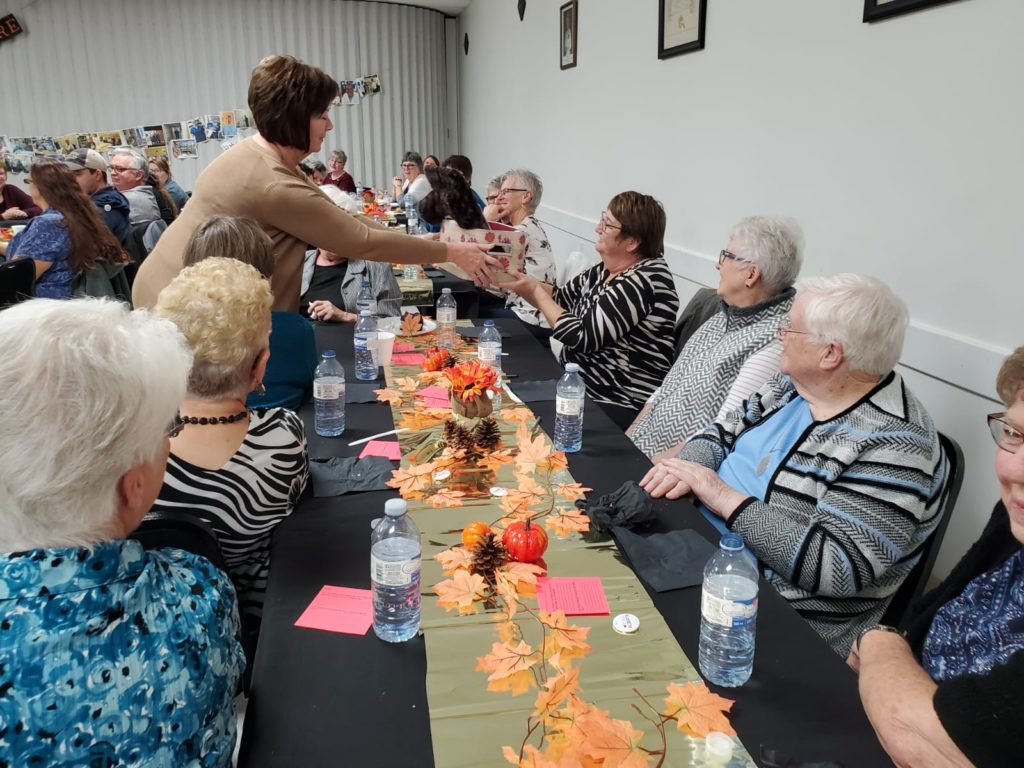 Local businesses were eager to support the event. One offered the following message of gratitude to all those at the celebration: "Every guest in attendance plays an important role serving our community," stated a text from a representative of Pembina West Co-op. "It is an honour for us to offer [a] donation as a small gesture of appreciation on behalf of [our] membership. Thank you to all the health-care professionals and their teams, and families for the tireless work they do." 
Before selecting draw recipients for a table full of donated door prizes, BARC had one request for the health professionals in attendance: for a chance to win, submit an idea about what might keep you in Barrhead or make you want to move here as well as what was important to each person about health care.