Dr. Kent Bernes named recipient of the 2021 RhPAP Rhapsody Rural Physician Award
Following a review of the outstanding candidates nominated this year, the RhPAP Board of Directors has endorsed Dr. Kent Bernes of Barrhead as the 2021 recipient of the Rhapsody Rural Physician Award. This Award recognizes the contributions of rural physicians, especially those unsung heroes, who provide Alberta rural communities with outstanding patient care, and who make notable contributions to both medical practice and their communities.
Dr. Bernes was selected based upon numerous glowing recommendations and testimonials from the Barrhead community speaking to his dedication to his patients, his colleagues, and his students.
"It is clear from the letters that accompanied the nomination for this award that Dr. Bernes is a valued member of his community," says Bernard C. Anderson, RhPAP Executive Director. "He has played a key role not just in shaping what health care looks like in Barrhead, but also in influencing his colleagues and students in their love of rural medicine and providing them with a wonderful environment in which to work."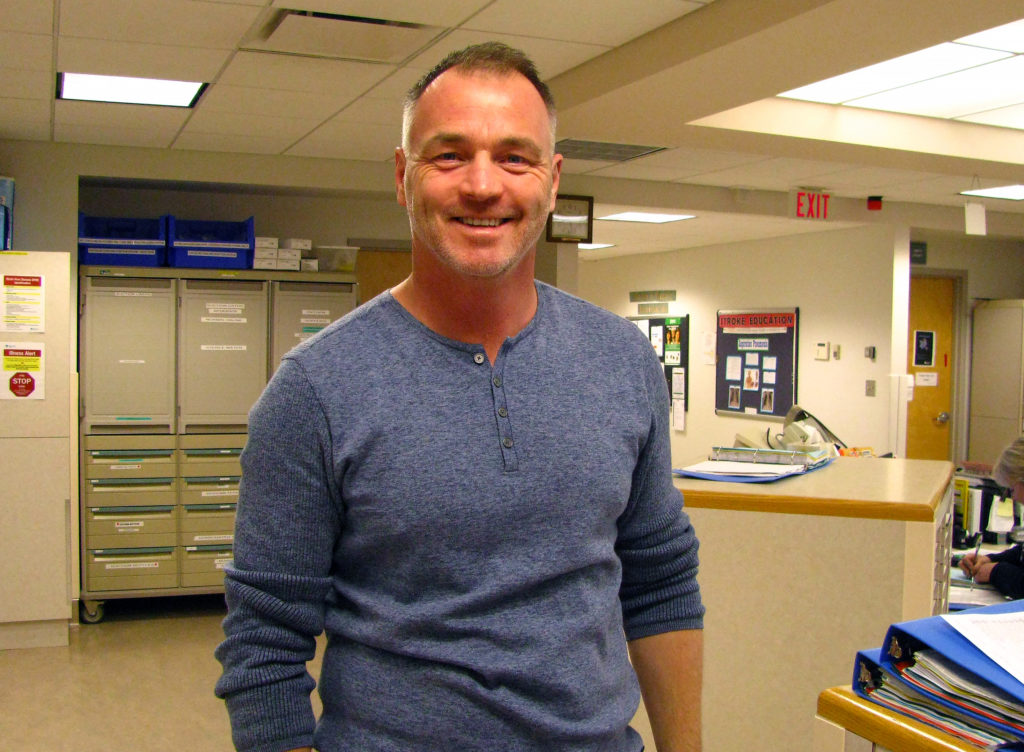 Dr. Bernes has demonstrated great leadership during his 28 years of practice in Barrhead. As medical director, he took on the challenge of building and expanding the local hospital and assembling a talented and dedicated team of health professionals. He has sought out additional training to allow him to treat patients in the community rather than requiring them to travel. He is also a dedicated physician educator, having twice been selected as Rural Preceptor of the Year by the University of Alberta.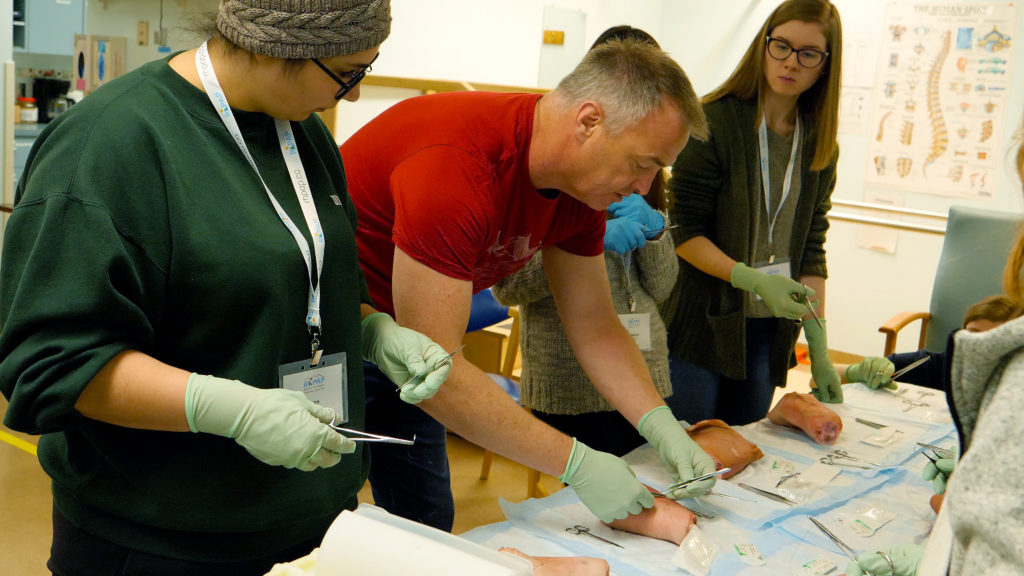 "Dr. Bernes does an awesome job promoting rural medicine with the students that come here… not just in the clinic on rounds, and in the ER, but also outside of the hospital," explained one of Dr. Bernes's colleagues. "He is steering our hospital ship, as medical director, with poise and ease, and things just get done when he's at it. He's a brilliant family doc, and patients love him; furthermore, he's a scholar and a gentleman and I am proud to be associated with him."
Despite his busy schedule, Dr. Bernes has consistently stepped up, both in terms of improving medical care and as a "phenomenal" fundraiser, leader, musician, and volunteer.
Congratulations to Dr. Kent Bernes: 2021 recipient of the Rhapsody Rural Physician Award!
About the Rhapsody Awards:
The RhPAP Rhapsody Awards continue a long tradition of celebrating rural Alberta's health-care heroes and rural communities. Founded in 2002, the Rhapsody Awards are intended to recognize the individuals, teams, and communities that make significant civic and health-care contributions within rural Alberta. Nominations are evaluated by an Awards Selection Committee composed of a practising or recently retired rural Alberta-based physician, a member of an active rural community health professional attraction and retention committee, and one rural Alberta health professional, all from different zones. The selection committee provides recommendations to the RhPAP Board of Directors, who are responsible for endorsing the final recipients.
What's next?
RhPAP celebrates Rhapsody Award recipients with a recognition event in their home community. Celebrations include the Rhapsody Award presentation, a donation by RhPAP to a local non-profit organization on behalf of the recipient, and the airing of a video profiling the recipient, or recipients, and their contributions to the health and well-being of their community. Details on the recognition event will be released as they become available and are subject to provincial regulations relating to COVID-19.