Congratulations to Dr. Rob Warren on his appointment as one of two site directors for the Red Deer site of University of Alberta's Rural Alberta North (RAN) Family Medicine Residency Program.
In addition to continuing his practice at the Moose and Squirrel Medical Clinic in Sundre and serving as chair of the RhPAP Board of Directors, Dr. Warren will now oversee the delivery of the residency program one day per week.
I want to share my passion for rural medicine… and have them follow the same path – Dr. Rob Warren.
There are presently 22 residents from across Canada and around the world enrolled in the program. During their two years of residency training, RAN residents spend 40 weeks experiencing rural medicine in small towns across rural Alberta.
According to Dr. Warren, the program has proven exceptionally successful at promoting rural medical practice. More than half of the trainees who have graduated from the program have taken up practice in rural Alberta, including Dr. Warren, who graduated from the RAN Program in 2011. Since then, he has been joined by four other graduates of the program at the Moose and Squirrel Medical Clinic, which he owns along with his wife and colleague, Dr. Michelle Warren.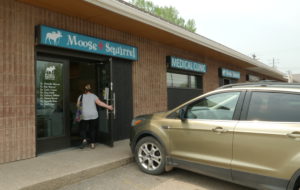 He has also served as a preceptor (a physician mentor) for the past seven years. During this time, he has trained 25 medical residents from just the Red Deer site alone. Dr. Warren's clinic has also been involved in training dozens of other medical learners from programs across Canada.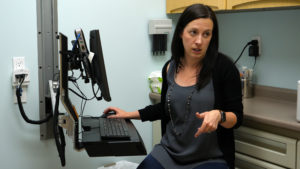 Dr. Warren insists that the true strength of the program is that it allows trainees to get a real understanding of what is required to practise rural medicine well since they are taught by rural doctors in a rural setting.
He feels this program aligns nicely with RhPAP's mandate of supporting the attraction and retention of well-trained rural health professionals to and in rural communities.
He now looks forward to getting to know all of the residents within the RAN Program, not just those who are training in Sundre.
"I want to share my passion for rural medicine, what I believe is special about it, and have them follow the same path," says Dr. Warren.