After four days of intensive training, 20 rural physicians are well prepared to use their newly-honed bedside ultrasound skills in the real world.
RhPAP sponsored another Emergency Department Echo (EDE) Point-of-Care Ultrasound two-day boot camp-style training course on Feb. 1 and 2 in the southern Alberta community of Claresholm – a follow-up to the first two-day session in October 2018.
Doctors from a number of rural Alberta communities—Banff, Cardston, Claresholm, Crowsnest Pass, Lethbridge, Milk River, Pincher Creek, Smoky Lake, Sundre, and Vulcan—joined for either one or both of the days.
The first RhPAP-sponsored session in October provided physicians, many of whom had never before picked up an ultrasound probe, with the opportunity to learn how to bring clear images onto the screen in both classroom-style instruction and hands-on training.
Between then and now, the physicians were able to bring their skills back to their own communities and practice, before returning to the second session to log 50 supervised scans to complete their log books, and qualify for Canadian Point of Care Ultrasound Society (CPoCUS) certification.
EDE Course director, Dr. Andries Esterhuizen, compared the skills the physicians learned in the course to driving a car.
"You can read about it so much, and then you need to do the practical training," Esterhuizen said.
"It's a valuable skill for our emergency room…"
"This time, they started off right with a bang, just logging scans with the help of an instructor, which is actually an amazing system," Esterhuizen said.
Following Friday's day of back-to-back scanning sessions, participants who were ready completed their written, visual, and practical exams.
Esterhuizen said the boot camp format is particularly useful because it avoids a bottle-necking in any one area.
"There are so many moving parts," he said, adding, "If you keep it at a time limit, people know they have to do an efficient scan."
Dr. Kara Kakekagumich, who is completing her residency in Pincher Creek, had participated in the first sessions of the course elsewhere, but came to Claresholm to work towards completing her log book.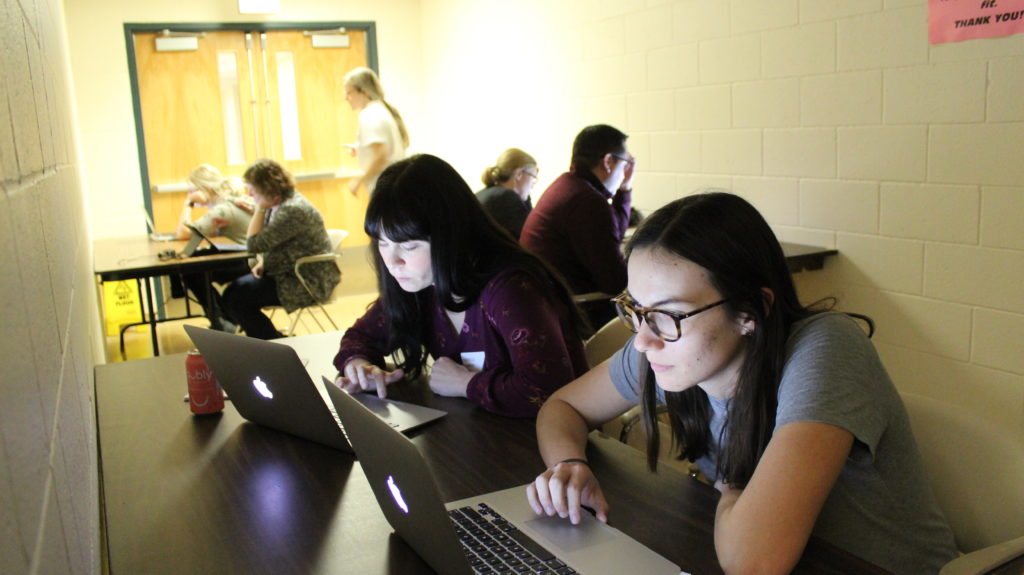 "I think it's an essential skill for everybody in a rural area, to be honest, and I think all of the residency programs should have this as a mandatory thing for the rural family medicine programs, because it's an important tool to have especially in the emergency department and hospital," Kakekagumich added.
"It's a valuable skill for our emergency room," said Dr. Jeff Jones, who works in Claresholm as a family physician. "Particularly when you're in a rural location, we have extra ability to determine how rapidly you might need to transfer somebody or how serious their condition may be."
Jones explained he is particularly keen to use it for confirming a normal pregnancy, or perhaps a small pneumothorax (collapsed lung) that may not be seen on an x-ray.
"Certainly for obstetrical things, I find that particularly useful; it's very nice to be able to give people good news," Jones said.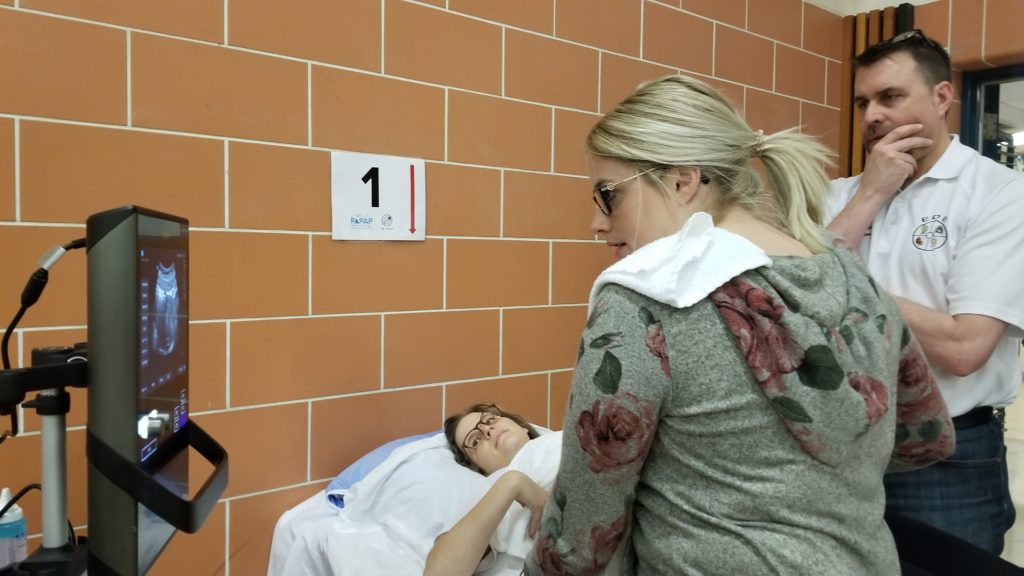 Banff's Dr. Vamini Selvanandan added that bedside ultrasound assists in the conversations with receiving specialists in relaying the urgency of the patients being transferred.
"Particularly when you work in a rural area, access to more intervention or more specialists can be a lot harder for patients, and so it is important to make sure you find the right people, and not inconvenience people who don't need to be transferred," explained Dr. Selvanandan.
She added that using a tool such as the bedside ultrasound can build confidence in patients and give doctors one more tool in their toolbox.
"Even when we have a lot of technology, you always have to be able to rely on your clinical skills, and I think that message was really sent clearly by the EDE instructors," Selvanandan said.
"When you have an instructor by the bedside, standing there, helping you through this, it's just absolutely invaluable."
The EDE Course is the most highly rated introductory course in North America and has been taught nearly 1,000 times since 2001.
Dr. Ray Wiss, course creator, says they are continually reworking details and improving the course.
"The key thing is the feedback we've gotten from these people that allow us to continually evolve," Wiss said of the certified instructors, who have all taken the course themselves. "They remember what it was like to pick up a probe the first time."
"When you have an instructor by the bedside, standing there, helping you through this, it's just absolutely invaluable," reiterated Esterhuizen. "And it simplifies the whole process for them when we do it like this because it ingrains it into that muscle memory that they need."
"RhPAP is always looking for ways to support rural health care professionals," said Dr. Rob Warren, EDE Course instructor and Chair of the RhPAP Board of Directors. "It's a challenge, because all rural health care professionals are busy. They're busy seeing patients; they're busy taking care of their community."
Instead, if RhPAP can play a part in bringing educational courses right to the doorsteps of these health care professionals, Warren says, "There's nothing better than that."
Tagged In