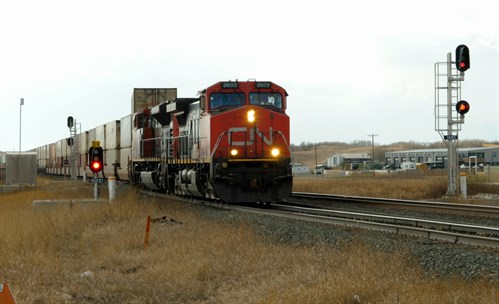 CN's 318 eastbound to Wainwright pulls a long load of oil and autos as it rumbles through Irma, a village of 500, named after the daughter of William Wainwright, a high ranking railwayman, and home to Irma High School.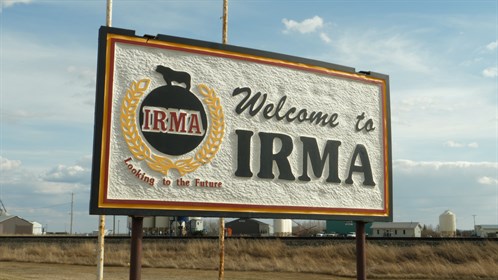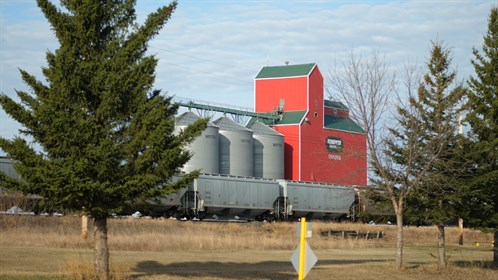 Meanwhile, CN's 865 westbound from Saskatoon carries potash as it rolls through Chauvin, a village of 300, also named after a railroad official and home to Suzie, the world's largest softball.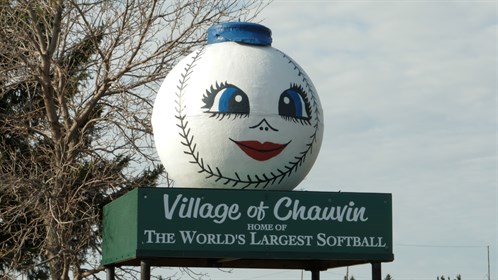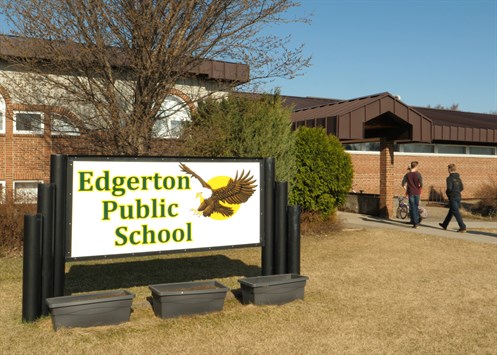 Soon that train will be in Edgerton, a village of 400, named after H. H. Edgerton – you guessed it, a railroad official.  It's home to Ribstone Creek Brewery and today, home to the first ever high school "Grow Your Own" skills event in Edgerton, hosted by all three of the ICE villages – Irma, Chauvin and Edgerton.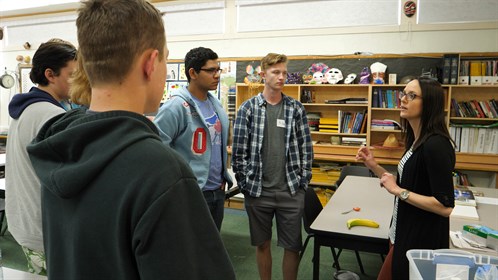 Unique to this event, each of the skill stations are being taught by alumni from this area.   Many of them attended this very same high school.
"Being able to bring back our alumni from this school, it's exciting for them," says Barb Sjoquist, Planning Committee Chair.  "They are all passionate for their careers.  The vast majority of them are practising in rural Alberta."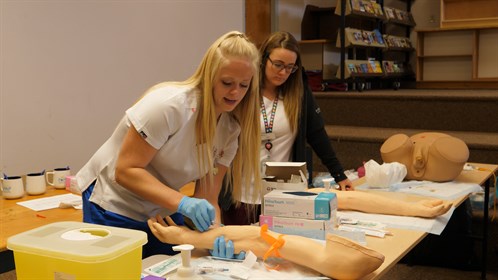 Jennifer Sych, an RN from Irma adds, "You (students) get to see all of the healthcare jobs at once, and you are speaking with people who are doing these jobs."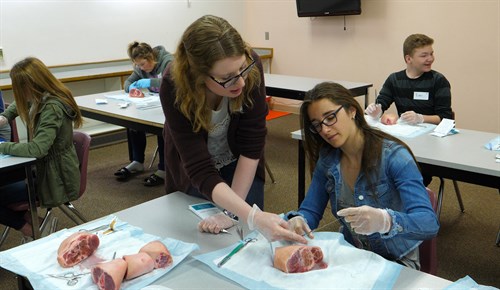 Dr. Kate Overbo, who grew up in Kinsella is teaching suturing.
"Trying to encourage people from these areas to come back to these areas, is so much easier than trying to attract someone who has never experienced small town living," says Dr. Overbo, also a rural family physician.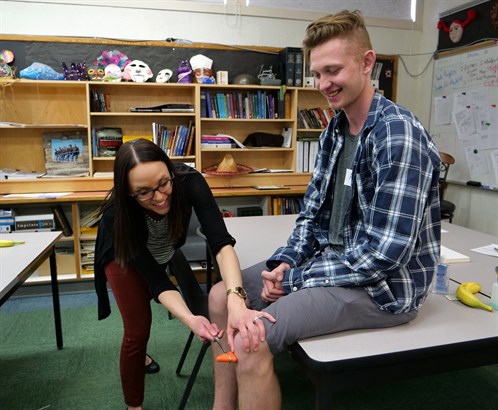 Kim Hartman, a physiotherapist in Lloydminster, graduated from Edgerton Public School in 2004.
"It's nice to be able to start at the grass roots in the high schools to inspire those people to go out, get the career and bring it back this way so we have those services."
Ace Shin grew up skateboarding in Edgerton.  Today he's as an x-ray lab tech in Fort Vermillion, 9 hours north of here. When that hamlet needed expert advice on designing a new skateboard park, they came to him.
"Within two years, the town was already asking me 'hey, do you want to build a skateboard park in town?'.  We'll fund it if you go and get a contract."
That's something that he feels would have never happened in a larger centre.
"In a rural community versus a city, everyone has a little bit of their own voice that's more distinct."
The alumni shared stories of their successful careers in healthcare and why they love rural practice.
"I love practising rurally as an RN.  It's a fun challenge and you're always learning," says Jennifer Sych.
"You might find that you might enjoy it just like I did," says Ace Shin.
"I love physio so much, and in rural Alberta there is so much opportunity for it," says Kim Hartman.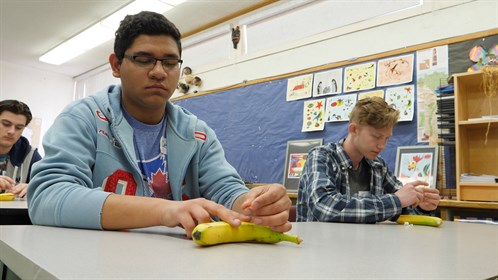 No healthcare jobs exist in any of the ICE villages.  But plenty do in larger centres in the area, like Vermillion, Viking, Lloydminster, and Wainwright.
Some of the 53 students here today have already decided to pursue a career in healthcare, while others are still checking out all their options.  Either way, they all thought it was a day well spent.
"Oh, it's really good.  Learning lots," says Katelyn Jones, a student at Irma High School. "I like the sutures and doing the IV because I want to be a nurse.  So, it applies to my field."
"It just helps to see what else is out there to do in the world," says Tatum Cumpstone, a student at Edgerton Public School.
"Doing the IV in the arm by the RNs, I really like doing that.  And I really have an interest in doing that (being an RN)," says Skyler Bell, a student at Edgerton Public School.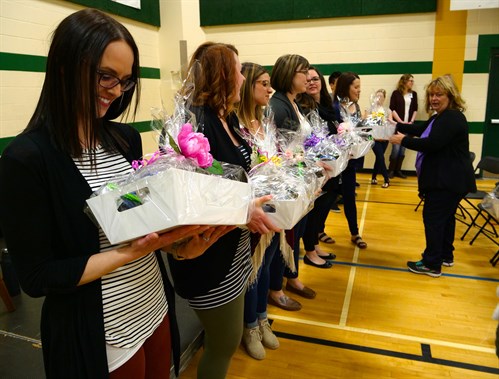 "This is going to be a day that will help inspire them, and I want to follow that through the next few years and see where they go," says Barb Sjoquist, Planning Committee Chair.  "My guess is they are going to come back to rural Alberta.  That's my hope.  That's my dream."