A visit to Barrhead proved to be a weekend of firsts for several future health–care professionals. 
On March 9 and 10, over 50 post-secondary health-care students from the University of Alberta travelled to Barrhead, 120 km northwest of Edmonton, for a Rural Health Professions Action Plan (RhPAP) sponsored skills event.  
While faculties of medicine and nursing are always well represented at RhPAP skills events, students from occupational therapy, pharmacy, and speech pathology were attending for the first time ever. Some of those students were also experiencing a rural community for the first time in their life. 
The skills day portion of the weekend was held at the Barrhead Healthcare Centre, where local health professionals taught the students intravenous (IV) starts, intraosseous injections, casting, splinting, intubation, and suturing. Students also participated in a critical patient care simulation under the direction of the STARS mobile unit team.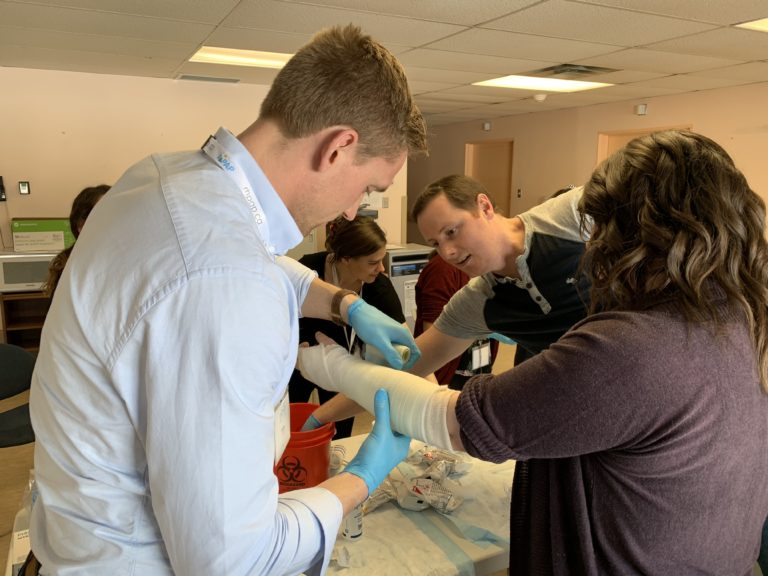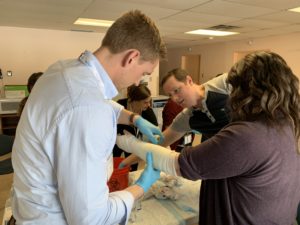 For many of these students, like Katherine Bernard Yip-Choy, a first-year physiotherapy student at the University of Alberta, it was their first time trying these hands-on skills. 
"I loved it," says Katherine Bernard Yip-Choy. "Everything was so unique, especially if it's not always in your scope of practice, until you need to try those skills out." 
Jasmine Jiani, from second year pharmacy, adds: "I think this is the first year that pharmacy had the opportunity to do one of these [events] and I think it was a great, great learning experience." 
"It was a very full, very exciting day," says first–year occupational therapy student Lara Oberg. "I loved it."  
The instructors really enjoyed the day as well. Sherri-May Timm, nursing care manager at Barrhead Healthcare Centre, taught IV starts. "Lots of smiles. Lots of laughter. Lots of questions. They're very engaged. I think they are having a great time. I'm having a great time, so how can they not."  
People should really try diversity. Try something new. Get out of your comfort zone. It might fit. You never know. – Dr. Kent Bernes
Dr. Kent Bernes, community medical director in Barrhead, taught suturing. "They [students] bring new ideas. They bring new energy. They can revitalize a place."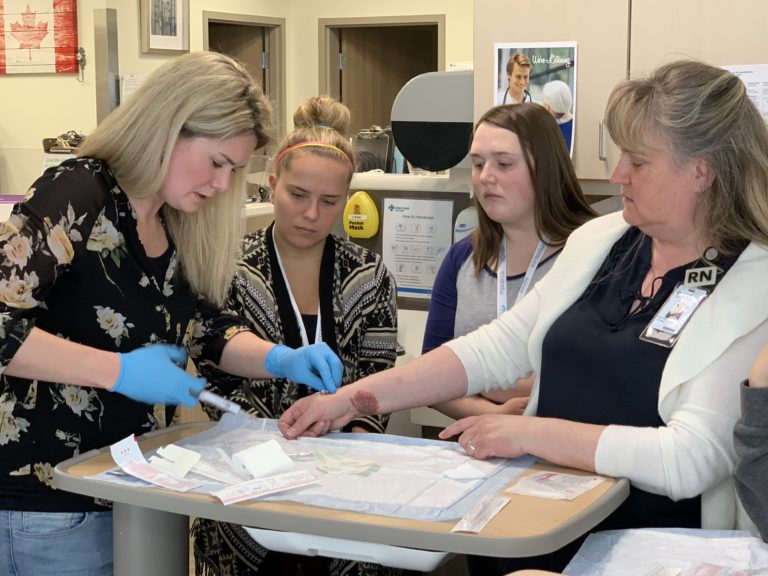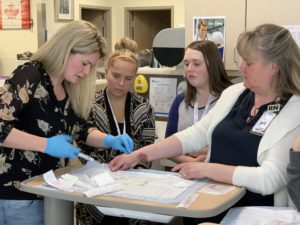 The instructors appreciated the opportunity to share with students why they love practising in Barrhead.  
"You get that diversity with the emergency room, so you still get to do some procedural medicine," explains Dr. Bernes, who also practises as a family physician in Barrhead. "You still look after in-patients. I assist in the O.R. (Operating Room). So, your day is not always the same." 
One of the primary goals of hosting a skills weekend is to plant a seed in the students to consider a rural placement in their future career path. 
"People should really try diversity," Bernes adds. "Try something new. Get out of your comfort zone. It might fit. You never know."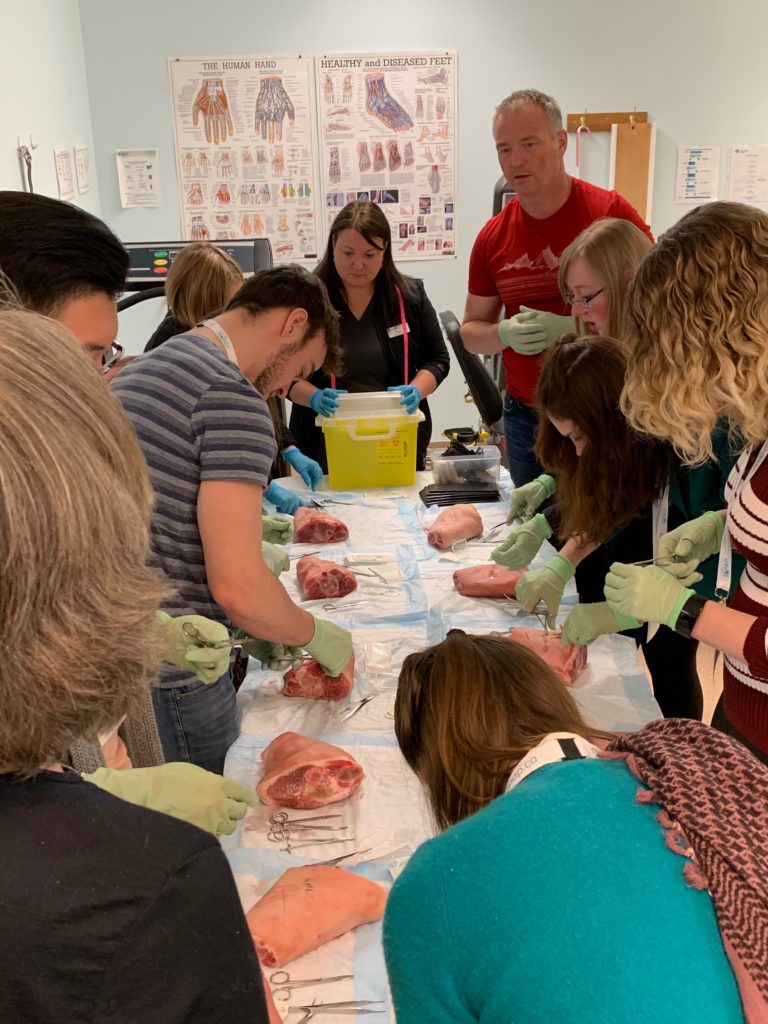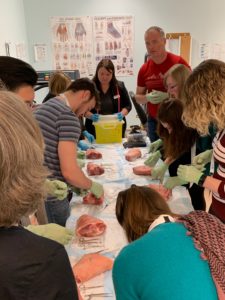 "The nurses, when they care for people here, they really, truly care for the person, because they know them," says Timm, who has practised for 15 years as a registered nurse in Barrhead. "They are their neighbours. They live here. They've delivered their babies. I can't think of being anywhere else but Barrhead, because it's really, truly part of the literal fiber of my being." 
In the evening, the students were guests of honour at a community dinner that featured the local band, Blind Dog Revival.  
Speaking at the dinner, Dr. Bernes told the students, "Over the years, the definition of rural has changed. One of the best definitions I've ever heard was: it's where FM radio starts to get kind of fuzzy." 
On Sunday, the students toured long–term care facilities in the community to see what other employment opportunities exist here.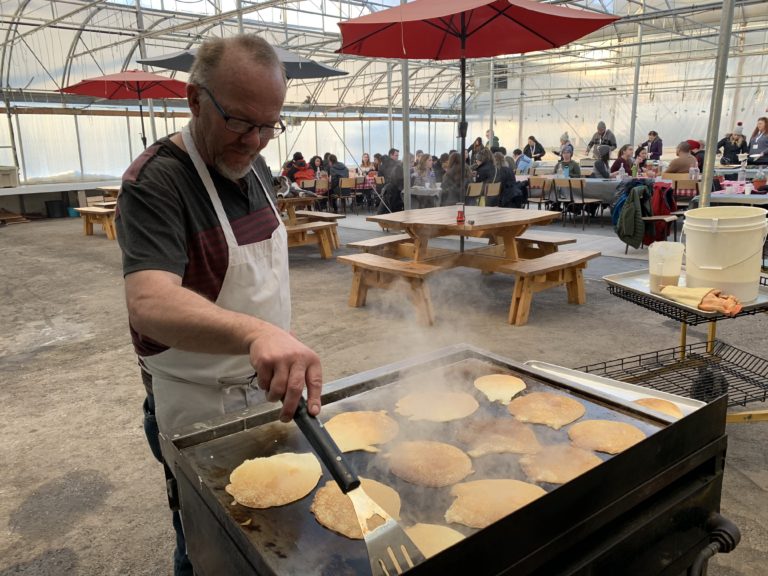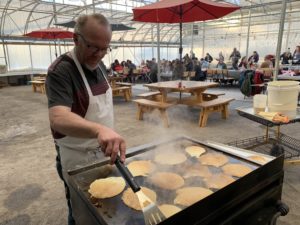 The final event was snowshoeing at Thunder Lake, 20 minutes west of Barrhead. 
It was a beautiful March day.  One of the bonuses for students at a skills weekend is the opportunity to network with students from other health disciplines. What could be better than doing that while being on snowshoes for the first time ever? 
Rita Lyster, a member of the Barrhead Committee, and chief organizer of the event, was thrilled with how the weekend went, and hopes there will be a huge payoff for her team's efforts. 
"If they like it, they apply for jobs and they come back here," Lyster explained. 
 At the close of the event, Rita offered some guidance to other attraction and retention committees in rural Alberta.
"My advice is to absolutely do a skills day. It's an opportunity to bring young, enthusiastic students out and showcase your community. And sometimes, we think, we don't have anything special, but when we start to look, we really do have some really neat, interesting things." 
RhPAP Skills events, including Skills Days and Skills Weekends for high school and post-secondary students, are sponsored by the Rural Health Professions Action Plan (RhPAP), and are scheduled in rural Alberta communities throughout the year by the RhPAP Rural Community Consultant Team. For more information visit https://rhpap.ca/skillsevents.