Let's celebrate rural Alberta! May 27 to 31 is Alberta Rural Health Week: a great opportunity to honour the contributions of rural Alberta-based health professionals and community volunteers who help keep health care close to home. 
Rural health providers are powerful assets in their communities. Not only do their health-care skills and practices enhance the quality of rural life, but these professionals also contribute to rural life on a more personal level. They have special relationships with their patients and community; they not only provide care, but are also family, friends, neighbours, and volunteers, and often teach and mentor future health professionals within their communities. 
During the week of May 27-31, we encourage communities to show appreciation for the contributions of the rural health professionals whose abilities enhance the quality of life in rural Alberta. Alberta Rural Health Week is also an opportunity to say thank you to the local volunteers who go above and beyond to support health care and health-care professionals in their community. 
How can you celebrate the amazing work that our health professionals and local volunteers do every day in rural Alberta? 
Appreciation can be shown with a card, an advertisement, a thank-you letter in the local newspaper,

an announcement on the local radio station,

or a simple gift. 

 

Many communities around rural Alberta organize health professional recognition activities to express their appreciation for their health-care heroes.

 

 

Ask

your local

RhPAP

Rural Community Consultants about how to recognize and celebrate those within your community who help keep health care close to home.

 

 

Is your community looking for

health professionals?

RhPAP

can help. We have a full toolkit of great ideas for attracting and retaining health professionals in rural communities.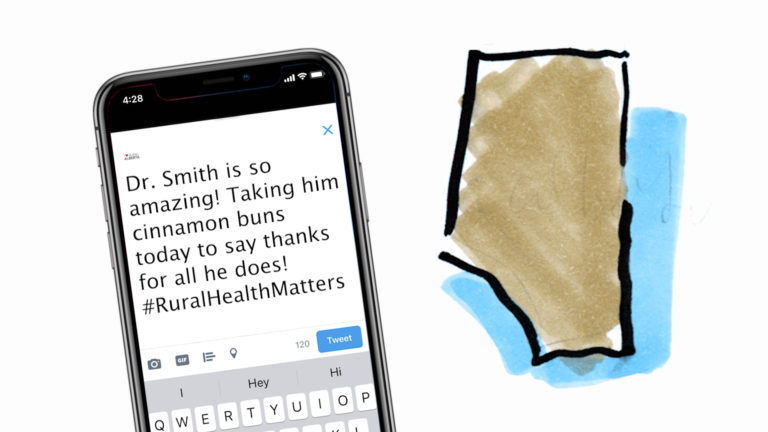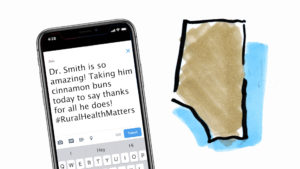 During Alberta Rural Health Week, be sure to consider the following: 
Give a shout out to the health professionals in your area that mean so much to you (Remember to tag

#RuralHealthMatters

)

 

Follow

RhPAP

on Facebook, Instagram, Twitter, and YouTube at

@

AlbertaRhPAP

 

Stay tuned to

RhPAP

social media (@

AlbertaRhPAP

) and

http://ruralhealthweek.ab.ca

for information about news and special events pertaining to Alberta Rural Health Week

 
Contact your local RhPAP Rural Community Consultant at consultants@rhpap.ca to discover what information and support are available to help attract, retain, and celebrate your local health-care heroes!