Rural life, work ideal for High River doctor
When Dr. Nicole Roper was a teen, her grandfather had a heart attack. Her concern mixed with curiosity as she watched health professionals treat him, and she wondered how she could do the same.
Born and raised in Calgary, Dr. Roper recalled bandaging up her siblings on camping trips.
"I was always … a nurturing person by nature," she added.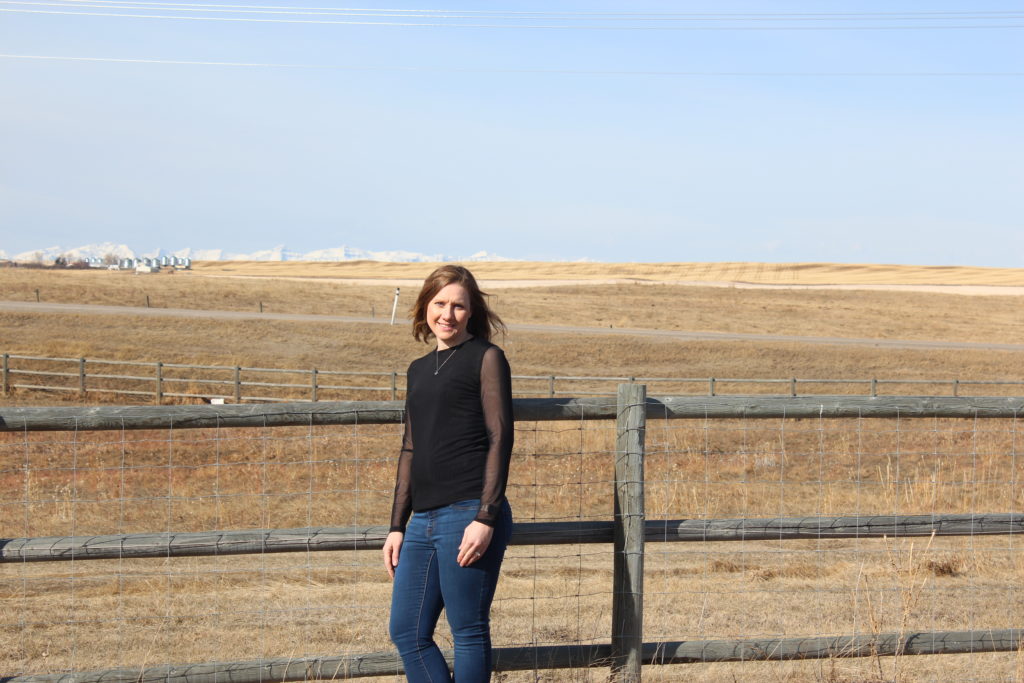 Dr. Roper's interest in health care and science led her to complete a biochemistry undergraduate degree at the University of Calgary.
However, she missed the human interaction. She wanted to be able to work in applied science without missing out on the human connections. That desire initially led her to consider a career in general surgery.
"I love getting my hands dirty … basically seeing immediate action," said the now 36-year-old mother of three kids under seven.
Towards the end of medical school, she turned her sights to rural family medicine instead of general surgery.
Childhood memories of an aunt's farm near Barons, north of Lethbridge, led her to the Rural Alberta South Family Medicine Residency Program, where she received her training for rural practise.
"[Rural practise] was able to satisfy that procedural need for me, but also the continuity of care that you get with family practice," said Dr. Roper.
In 2009, she graduated from the University of Calgary's Doctor of Medicine Program. She spent two years based in the Medicine Hat area for her residency training, and says she was "fortunate enough" to complete some of her rotations in obstetrics, gynecology, and electives in High River.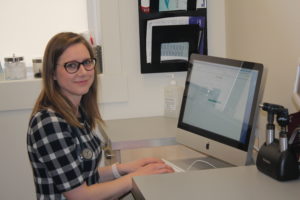 Upon completing her residency in 2011, Roper began working in High River, building a maternity and family medicine practice at the High River Hospital and Charles Clark Health Clinic.
"[It was] the people that I worked with out there who really enticed me to stay," said Dr. Roper, who now lives on an acreage between High River and Okotoks.
"The great thing about High River is that it's a full-scope site. I was able to satisfy a lot of different areas of interest for me."
She's since incorporated telemedicine into her practice because of the additional access it offers some patients especially during the pandemic.
"COVID times are still stressful, but I think we have a better approach and a good network of resources and fellow colleagues to depend on to help get us through it," said Dr. Roper.
Dr. Roper said it seems like just yesterday that her High River colleague, Dr. Adam Vyse, helped lead seven area Primary Care Networks to collaborate as about 950 people tested positive for COVID-19 at the local Cargill meatpacking plant (story here).
Dr. Roper saw some COVID-positive patients in the maternity ward, but most patients never had to see a doctor face-to-face aside from the test and could be treated via telemedicine.
"The great thing about High River is that it's a full-scope site. I was able to satisfy a lot of different areas of interest for me."
– Dr. Nicole Roper, High River family physician
Her practice has changed over the years, increasing her focus on maternity care alongside family medicine, which she finds particularly satisfying. "For the most part, the highs definitely outweigh some of the lows…. It's really a challenge, but it's also very rewarding to be a part of that experience for people," said Dr. Roper.
She was still on a high from delivering two babies the day before.
"I had a medical student with me, and I saw crazy excitement in his eyes in that it was one of the first deliveries that he got to see," said Dr. Roper.
"As one of my colleagues [says], 'If you're not excited about the delivery, then you shouldn't be doing this anymore,' and I definitely still have the excitement."
She continues to tailor her practice to meet her young family's needs while keeping her interest in medicine thriving.
"I'm always trying to find the things that give me joy and give me excitement to go to work."