High school students from Brooks and area recently learned what it's like to be a health professional in their own community.
On May 23, 2019, students from Brooks, Bassano, Duchess, and Rosemary gathered at the Brooks Campus of Medicine Hat College to receive instruction in basic medical procedures from local health professionals at an RhPAP-sponsored Health Skills Event.
The interactive day offered students a hands-on opportunity to engage in common health-care activities, with the intent of showing youth what careers are available, while encouraging them to consider working in rural health care.
"It's kind of like anything in my mind…you don't know [if it's for you] until you come and experience," said Dan Klein, Brooks city councilor and member of the local health professional attraction & retention committee.
Students and instructors were given the chance to talk about health-related careers in the community, while participating in stations on paramedicine, suturing, IV starts, psychology, injections, hygiene, and airway management.
They should be hopefully looking for things that just really spark their passion and their interest. – Melanie Reed-Zukowski
Given the location, it made sense that they were also presented with opportunities offered by Medicine Hat College to continue their health-care training.
Students Engaged
Registered psychologist, Melanie Reed-Zukowski, said the students were a fun audience to instruct.
"The kids who came were so interested and attentive," she said, noting the importance of skills events in helping youth understand the wealth of career paths available in health care. "They should be hopefully looking for things that just really spark their passion and their interest."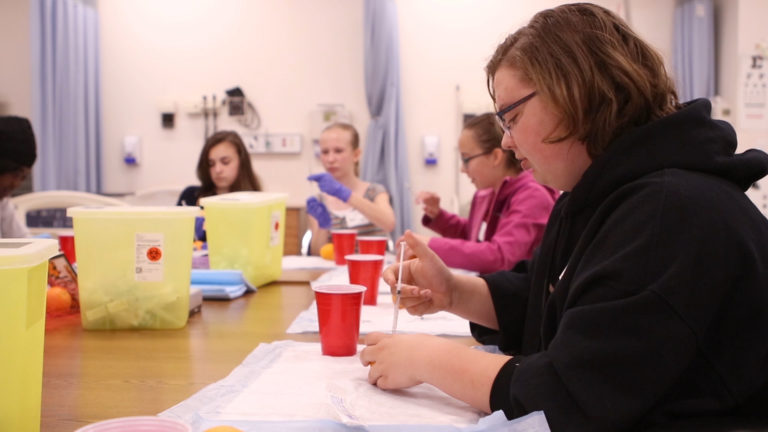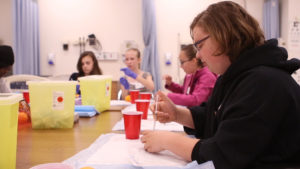 Klein was impressed with the dedication of the instructors.
"If those people can instill that into the students…that's what it's what it's all about," he said.
This was eye opening. – Sasha Giroux
Duchess School Grade 10 student, Carter Jacobson, said he was struck by the kindness of the instructors.
"I could actually see myself in some of their shoes," said Jacobson, noting a long-held interest in what paramedics and nurses do.
Seeds planted for future health-care careers in rural Alberta
Rosemary School Grade 11 student, Maddy Janzen, is considering nursing.
"I don't know all that it's about and I want to learn more," said Janzen. "I know a lot of people in the community and it would be cool to help people that have helped me when I was younger."
Her high school peer, Sasha Giroux, was considering nursing, and is now considering other medical careers, too.
"This was eye opening," Giroux added.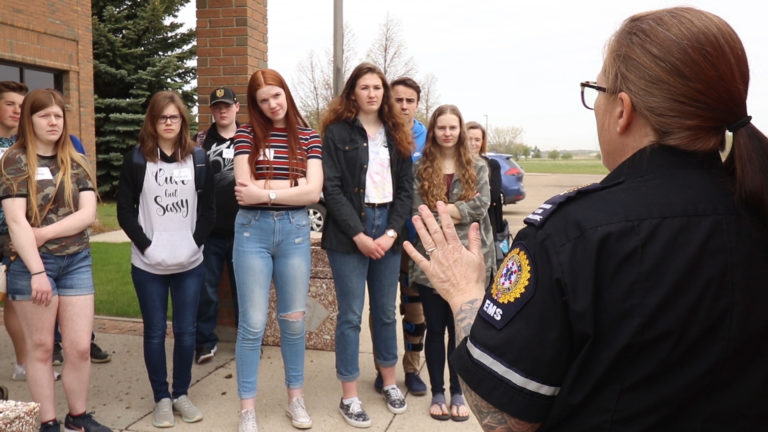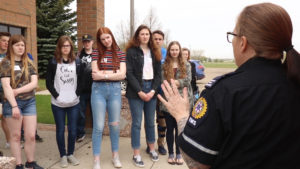 Ron Redelback, advanced-care paramedic supervisor for Alberta Health Services South Zone EMS, was impressed with the participants.
"Their interest is outstanding," said Redelback, noting he's looking forward to having students come for a ride-along with the ambulance crew to engage in the "next step in the rest of their [lives]."
Article & Photos: Britton Leddingham