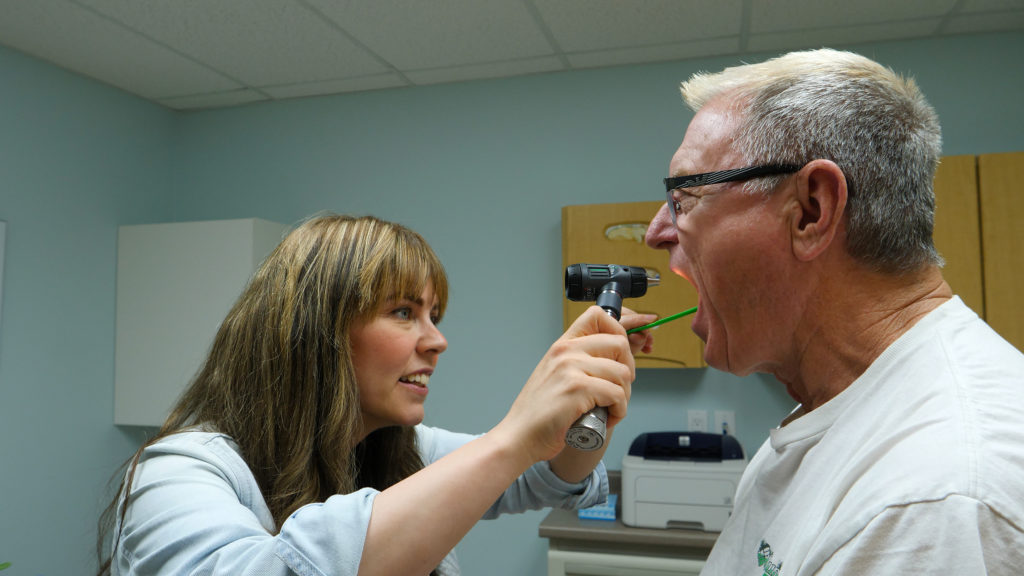 Canadian medical graduates have fueled Sundre clinic's growth
When people around the world think of Canada, they imagine a place like Sundre.
The residents of this west-central Alberta community, nestled along the banks of the meandering Red Deer River, share their spectacular surroundings with the squirrels, deer, moose, and even the occasional black bear that roam amongst the majestic pines towering over the town.
Drawn to Sundre by the slower pace of life, physician couple, Michelle and Rob Warren, began their practice here and, later, opened a clinic in 2013. Inspired by their surroundings, the Warrens dubbed their clinic the Moose and Squirrel, and over the next six years, they set about growing its physician roster. Today, eight physicians practise at the clinic, all of whom were trained in Canadian medical schools, reflecting a growing trend that is seeing more Albertan and Canadian medical graduates going rural.
The Moose and Squirrel's success at attracting new physicians can be attributed to a number of factors, chief among them the exposure to rural practice provided by the Warrens. Alberta's two rural-focused streams of medical education also deserve of much of the credit as they allow medical students and residents to experience much of their training in rural Alberta. These streams were initially developed by RhPAP and the University of Alberta (U of A) and University of Calgary (U of C) in 2003 and are operated by the universities today.
"When Rob and I decided to open the medical clinic here, our five-year plan was to add four or five physicians," Dr. Michelle Warren explained. "We had the space available to build bigger, but didn't want to right off the hop, because we weren't sure how that would go. But right at the very beginning, both Rob and I enjoyed teaching, so we insisted on taking learners from both schools, the University of Alberta and [the] University of Calgary."
Upon opening their clinic, the Warrens began welcoming learners from rural clerkship programs, which involve medical students spending several weeks of their undergraduate clinical training in a rural community.
They also welcomed students from the two-year post-graduate rural family medicine residency training programs: the University of Alberta's Rural Alberta North (RAN) Program, based out of Red Deer and Grande Prairie; and the University of Calgary's Rural Alberta South (RAS) Program, based out of Lethbridge and Medicine Hat.
This mentoring approach, introduced by the universities, and adopted by the Moose and Squirrel, made a big impression on medical graduates. It wasn't long before resident physicians coming to Sundre for training didn't want to leave. Today, of the eight physicians practising at the Moose and Squirrel, six of them were in rural clerkship programs as medical students, and seven are graduates of RAN and RAS.
Dr. Carly Crewe discovered Sundre after coming west from Ontario to do her medical degree at the University of Calgary. Although the community wasn't her first choice for a clerkship, having the Doctors Warren as her primary preceptors proved to be "one of the huge turning points" in her life.
"I realized that what happens here in Sundre is really unique."
"The experience itself was amazing. I remember getting much more access to more hands-on experience, rather than a lot more of the academic stuff that my classmates in the city were getting," Dr. Crewe recalls. "I remember feeling almost like I was maybe missing out on some of the academic teaching, but, then, when I would go back to do my urban rotations, realizing that I had so much more clinical acumen, hands-on experience, and comfort with things like casting, when some of my colleagues [did]n't.
"My classmates hadn't seen a cast yet, and I had put on three or four just from the increased exposure [I had] rurally."
Following her rural clerkship, Dr. Crewe was confident she wanted to work rurally, so she returned to Sundre for her residency as part of the RAN Program. A four-month rotation at the newly opened Moose and Squirrel Clinic, working alongside Dr. Michelle, sold her on Sundre.
"I realized that what happens here in Sundre is really unique. And the type of practice that we have here is very unique. The level of commitment and kind of support for new grad[uate]s is exceptional in this community," Dr. Crewe added. She later did a second residency in Sundre in her second year, allowing her to transition into full-time practice in the community in which she wished to practise.
Like Dr. Crewe, Dr. Alanna Bowie wasn't sure where she wanted to end up when she entered medical school at the University of Alberta.
For the Red Deer native, it was the opportunity to do her residency in her hometown through the RAN Program that cemented her decision to go rural.
"The Red Deer program had a really strong reputation for creating well-trained grad[uate]s… that were well equipped to practise," Dr. Bowie explained. "I liked the one-on-one teaching and the small program size."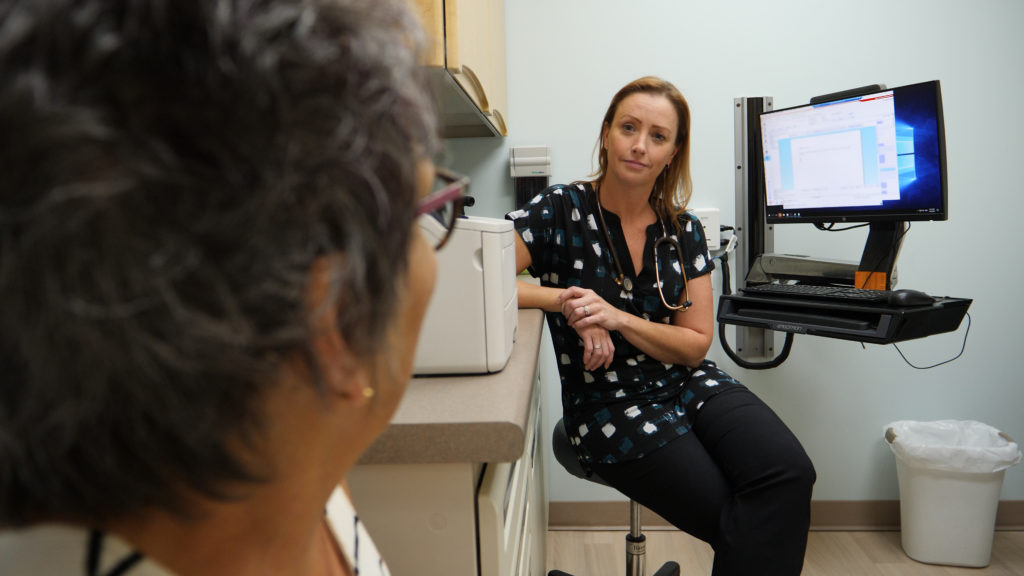 Dr. Bowie also appreciated the continuity provided by the program; rather than cycling through different sites, she was able to focus on her learning and education and broaden her skill set within the same community. "I think postgraduate training was really where the full-scope practice was reinforced. And the variety that you see day to day became very apparent and was something that I definitely wanted in my practice."
Dr. Danielle Diaz is another Ontario-native who found her way to Sundre through a rural family medicine residency program. Dr. Diaz was introduced to rural practice in Drumheller through the University of Calgary Longitudinal Integrated Clerkship Program, a 36-week initiative that increases medical students' exposure to general practice and rural medicine in sites outside of Calgary.
Her first experience in Sundre was as a RAS resident. Having resumed her residency following the birth of her first son, Dr. Diaz reconnected with a familiar face, Dr. Rob Warren, who she knew from her time in Drumheller.
"I think the proof is in the pudding. [W]hen these programs started up, the number of physicians that were interested in rural medicine began to climb."
While it was a challenge to come back with a young child, Dr. Diaz says the mentoring and team-approach she found in Sundre as a resident convinced her and her husband, Mark, who was also a resident in the same program, to give rural medicine a shot.
"As a husband-wife team thinking of doing rural medicine, one of the big [obstacles] for us was the lifestyle, we felt we'd never see each other [or] see our kids if we did rural medicine," recalls Dr. Diaz. However, their experience in Sundre and the emphasis on work-life balance stressed by the Warrens, showed them that careers in rural medicine offered the lifestyle and support they were looking for.
As evidenced by her own clinic's success, Dr. Michelle Warren believes the rural exposure and mentorship provided by rural clerkships and family medicine residencies is making a difference in getting new doctors into rural Alberta.
"I think the proof is in the pudding. [W]hen these programs started up, the number of physicians that were interested in rural medicine began to climb," Dr. Warren explains. "As they began graduating these new physicians, they were going back to communities where they trained, where they lived long periods of their lives, where they could envision themselves being part of that community of medicine."
Although these programs did not exist when Dr. Warren was in medical school, she acknowledges that it was a second-year rural rotation in Sundre as a resident that landed her and Dr. Rob in the West Country.
"[The Greenwood Clinic] approached me during that time to come back to Sundre when I finished," Dr. Warren recalls. "I may not even be here if I hadn't done a rural rotation [there]."
Tagged In