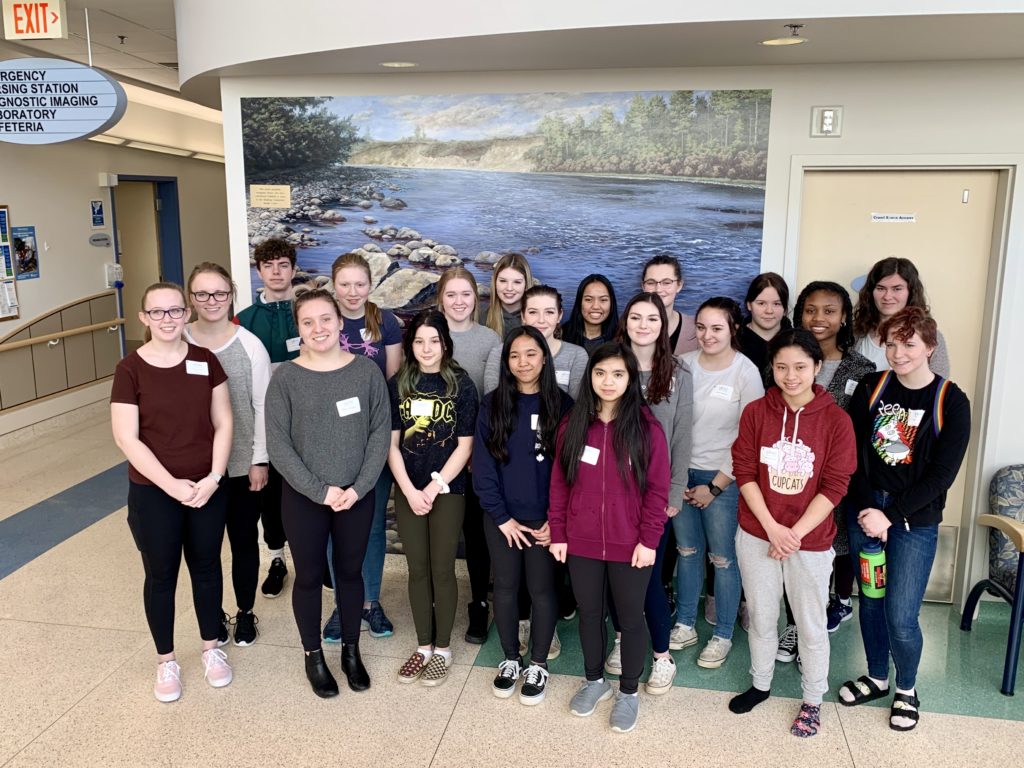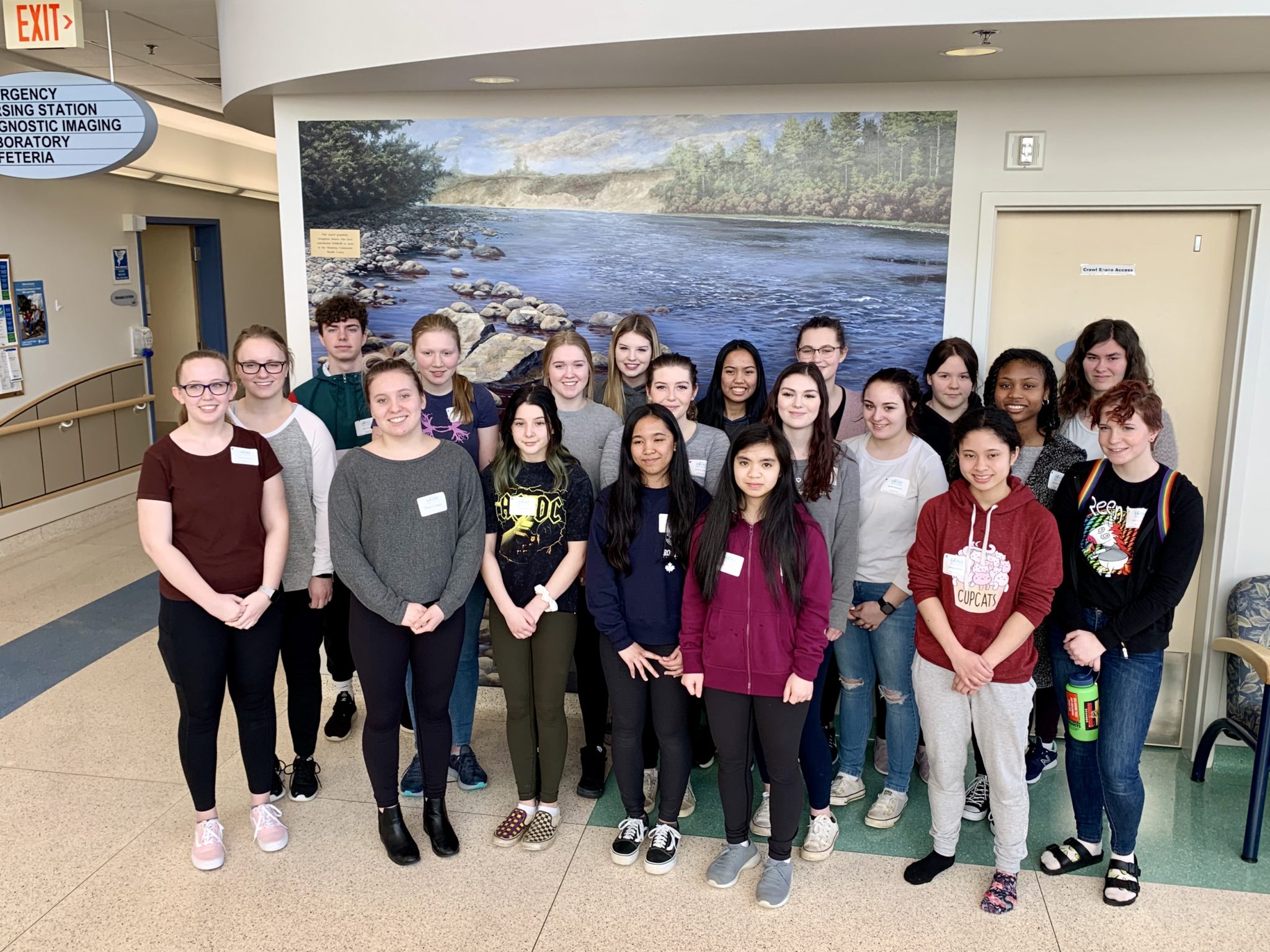 On February 27, 2020, the Manning Area Attraction and Retention Committee in collaboration with the Rural Health Professions Action Plan hosted a high school health career exploration day at the Manning Health Complex. Twenty students from Paul Rowe Jr/Sr High and Rosary Schools joined in to learn more about potential health careers.  
The day began with a tour of the facility after which the students moved into stations where they could learn about and experience different aspects of working as a health provider. Alongside some of the local skilled health providers, students had an opportunity to explore suturing, casting, starting IVs, immobilizing injured patients, and performing injections and X-rays.  
Janine Gray lead the students through a short information session on the importance of handwashing and the students took what they had learned and washed up for lunch. 
For lunch, the students enjoyed pizza and caesar salad donated by Northtown Esso and the Snack Shack as the students listened to local pharmacist Kara May, local physician Dr. Tyler May, and local licensed practical nurses Leslie Proskurniak and Terri McCracken tell stories of how they ended up working in rural health and why they chose to follow the career path that they did.   
Dr. May told the group that rural medicine "can be demanding and a lot of work, but also very rewarding. It's nice to be able to help someone to improve their quality of life." He further encouraged the students to consider some type of a career in health and working in Manning.  
When Paul Rowe student Kayli Cove, was asked about the experience, she felt the day helped her decide between a career in education and nursing. She said that the experience "gives you more of a reality of what you might be doing if you go into health care and the different jobs that are in health care." She will encourage others to attend if they have the option in the future.  
Bria Goyetche from Rosary School said her favourite part was "being able to come; it isn't something that happens all the time and it really helps you to pick a career." Bria had been considering a career in veterinary sciences and the event helped her to see how her interests may also align with health-care careers focused on people. She found the opportunity informational and enjoyed trying the different skills. 
Local Paul Rowe principal, Matthew Taylor, said that it would be great to see this opportunity available for his students every two or three years. Principal for Rosary School, Laurie Goyetche agreed; she felt the event was a worthwhile opportunity for her students and would be great to see in Manning again. 
Chair of the Manning Area Attraction and Retention Committee, Terry Ungarian was pleased with the day and grateful for all of the local volunteers and businesses that helped to make the day such a valuable experience for participants.  
Tagged In