If you see a 40-foot recreational vehicle cruising in rural Alberta, you might not necessarily think of climbing aboard for an eye exam.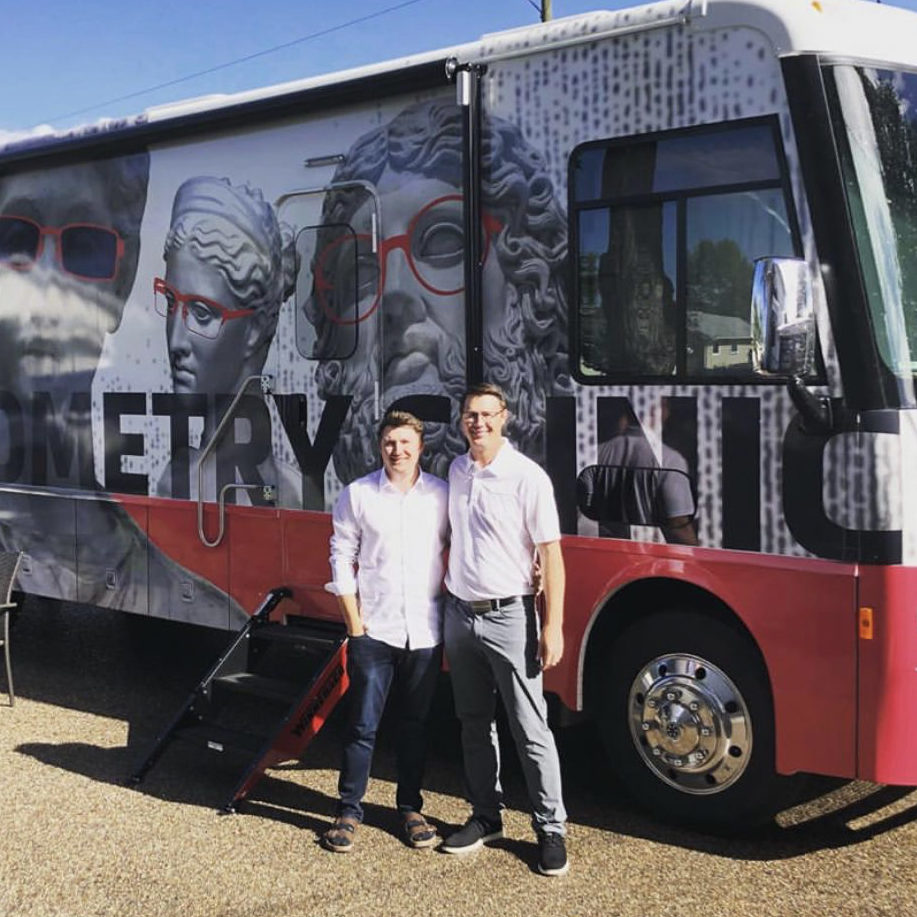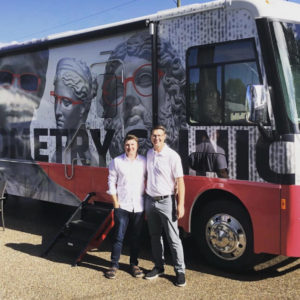 Optometrist, Dr. Trent Colberg, and his brother and business partner, Taylor Colberg, are working to change that with the launch of their mobile optometry clinic, Evolutioneyes Optometry.
The concept was developed in 2018 when the Colbergs dreamed of making quality eye care accessible to everyone, no matter the location.
According to Dr. Colberg, the idea blossomed after conversations with friends and family about the inconveniences of getting routine eye exams, despite having group benefits or health spending accounts that would cover the cost of the exam.
"Some of our patients have not had the opportunity to get their sight checked adequately, because of lack of service," Dr. Colberg explained, noting some rural areas don't have a local optometrist.
Although the brothers are currently based in Calgary, they drew upon their hometown roots in Drumheller as they designed a service that could also be accessed outside of urban areas.
"We understand there is a need for many professional services in rural areas," said Dr. Colberg. "Our goal with Evolutioneyes is to create the level of experience for the patient that they would expect at a traditional brick-and-mortar location."
The mobile bus features state-of-the-art equipment including a camera which captures increased views of the retina, as well as a "no-air" puff tonometer to measure eye pressure. Eye exams can shed light on other systemic issues such as diabetes and high blood pressure. Patients can also peruse a selection of 500 frames, safety glasses, and contact lenses on board the bus.
We understand there is a need for many professional services in rural areas. Our goal with Evolutioneyes is to create the level of experience for the patient that they would expect at a traditional brick-and-mortar location. – Dr. Trent Colberg
The elderly can be especially challenged when it comes to maintaining their eye health. And, according to Statistics Canada, a higher percentage of seniors live in rural areas as compared to urban settings.
Many employers focus on promoting health and wellness, so offering a mobile eye clinic is just another avenue to make it easier for employees (and, in some cases, their families) to maintain their eye health, Dr. Colberg noted.
The Colbergs have mainly collaborated with rural employers and other organizations such as senior homes and recovery programs to date, and have already travelled to Stettler and Lethbridge to provide on-site care.
"It was excellent as it shortened the time our employees needed off [work] for the appointments," said Shannon Wade, controller with Hi-Way 9 Express Ltd., who requested Evolutioneyes bring the mobile eye care business to its Drumheller team.
"[The employees] did not have to drive anywhere. Evolutioneyes had everything there to complete a full-service eye exam and answer any concerns … For some people coming from a small community to have to drive in the city is something they would not do—then they are relying on friends or family to take them," said Wade.
Wade's colleague, Shelley Blanchett, was also impressed.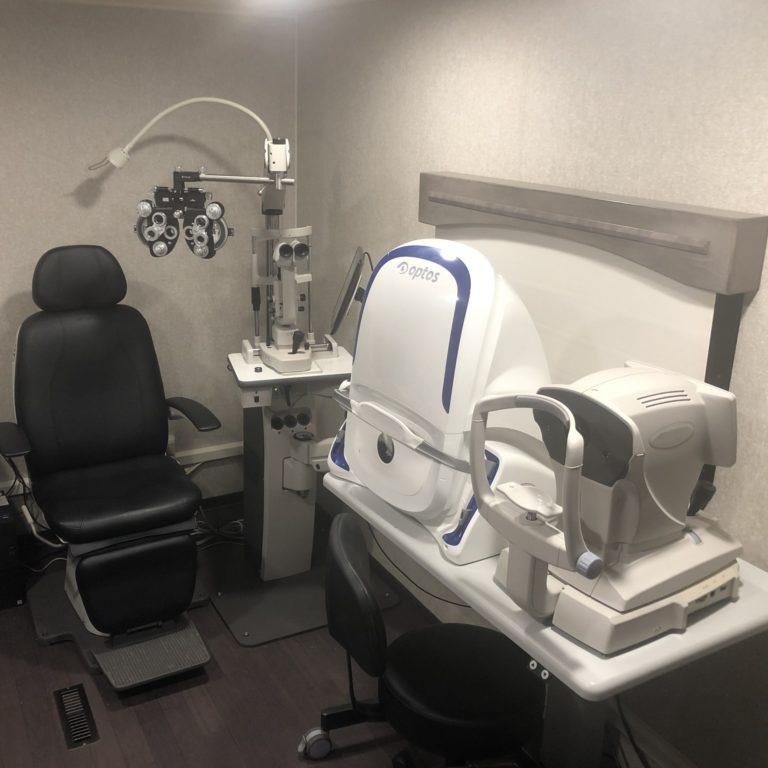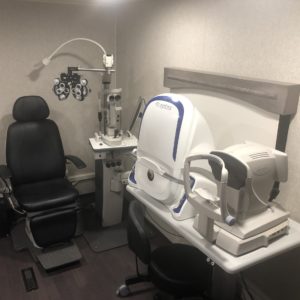 "The mobile optometry appointment was extremely convenient for me as an employee, as I didn't have to book an extended time off work to go to my appointment," said Blanchett. "I just had to walk out our doors and get on [the] bus."
While the COVID-19 pandemic sidetracked the bus for a short time this spring, the Colbergs are back in the driver's seat with new precautions and protocols in place.
Dr. Troy Brady, President of the Alberta Association of Optometrists, says there are more than 780 optometrists available province-wide to provide eye care services in a variety of settings including in-clinic, home visits, and mobile services.
"We recommend using the 'find an optometrist' feature on the Alberta Association of Optometrists' website. All that is needed is to enter your location and a list of optometrists close to you will come up… Contacting the clinics close to you will help you find the type of service needed," advises Dr. Brady in an email to RhPAP.
"Our primary purpose is to provide ease of care," explained Dr. Colberg. "We are a full-service optometry clinic, within the mobile clinic that is able to offer all services that you would see in a traditional setting with the convenience of coming to your location."
–Kristen Traverse and Jessie Mann (My Why Revolution) with Lorena Franchuk
Did you enjoy this article?
Subscribe to the Rural Health Beat to get a positive article about rural health delivered to your inbox each week.
Tagged In