As a nod to Mother's Day celebrations this weekend, RhPAP is sending an early shout-out to all the wonderful health-care professionals across the province who are moms. 
Not only are moms treasured members of the family, but many have also passed along their love for health care to their children and influenced their career choices.
In our final profile of this week's series, we tell the story of Drs. Catherine Olson and Karen Neupane, a mother and daughter who share a love for medicine and travel. 
---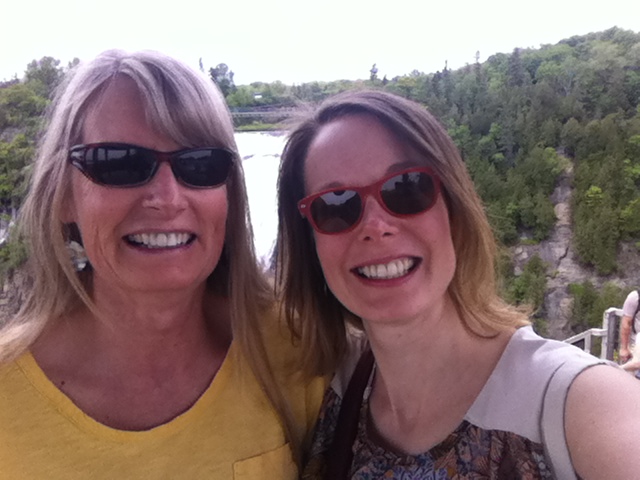 Mom's medical trips abroad encourage daughter to study medicine
One way to influence someone's career choice is to demonstrate that you love what you do yourself.
That's exactly what happened to Dr. Karen Neupane, now a Peace River family physician with obstetrical surgical skills, when she was growing up. She watched as her mom, Dr. Catherine Olson, took on a broad scope of practice in the family medicine department at the Royal Alexandra Hospital in Edmonton with a focus on inpatient medicine, emergency, and low risk obstetrics.
Her daughter was impressed.
"There are lots of factors, of course, in career decisions," said Karen during a recent phone interview. "The way that [mom] influenced me is she has always liked her job, and she still likes it, which is why she's still working at 66 years old."
Catherine agrees it's been an excellent career for herself and expected it would be ideal for her daughter as well.
"I was pretty sure that she would be good at it," said the Edmonton mom. "You know how kids get some traits from both parents? Karen's dad was a very organized, methodical, and intuitive kind of guy.
"Yes, I thought there was good potential."
Catherine graduated from medical school at the University of Saskatchewan in 1979 after being encouraged by her own mother, a laboratory technician. The Saskatoon-based family often shared medical stories.
A babysitting job at her next-door neighbour's home also gave Catherine an inkling of what medicine was all about. The father was a medical student, and Catherine admits she "used to kind of snoop through [his] medical books when I was a kid."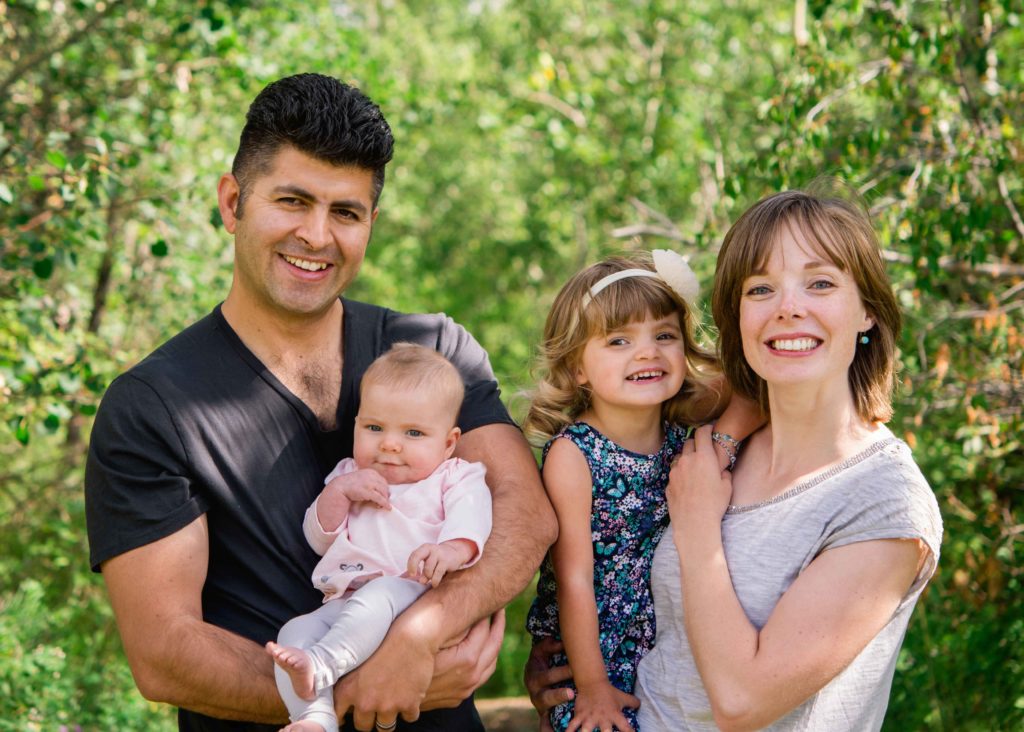 Karen was also convinced at a young age that anyone could achieve their dreams, no matter their gender.
"There is a family story [from] when I was three years old and I found out [mom] had male colleagues.
"I said something like, 'oh, boys can be doctors,'" laughed Karen, who doesn't recall the incident herself.
Even Karen's own daughter was surprised recently when she learned that women can become registered nurses just like her father, Pradeep Neupane, who also works at the Peace River Community Health Centre.
Karen said her parents were very open with their children when they discussed medical topics. The kids knew all about circumcision among other health-care topics.
Catherine even recruited Karen, who was about 12 years old at the time, and her other children to help with a teaching challenge she faced. A medical student was having difficulty tying a knot used for obstetrical laceration repair and Catherine was second guessing whether her instructions were adequate. Remarkably, when she provided those instructions to her own kids, they all managed to tie the knot!
"I think that physicians who practise rural medicine are extremely brave, and they are a real asset to their community. I'm very pleased that Peace River has Karen working up there. I think it's really great all around." – Dr. Catherine Olson
Family trips to volunteer during medical aid missions in Ecuador and other areas in South America helped solidify Karen's decision to become a doctor.
Catherine's kids sometimes accompanied her and their father, Walter, on these trips to deliver medical care. Her husband volunteered as a Spanish translator for the family.
"It was definitely eye opening to see the level of poverty that I've never seen before," said Karen. "We are so fortunate to have universal health care in Canada."
She saw first-hand how pain medicine, a basic and readily available option in Canada, was so scarce and coveted in developing countries. One woman, who desperately needed a hip replacement, had her pain eased when a volunteer orthopedic surgeon offered her some Tylenol.
"She was dancing down the street [without any treatment at all], because she hadn't felt like that in years," said Karen.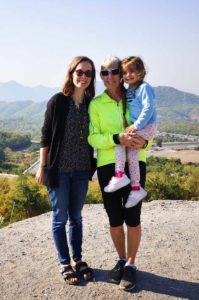 The mother-and-daughter team also volunteered in a smaller town in Guatemala. One day Karen, who was a medical student at that time, called her mom over to check out a child's ear.
"So, I had a look," Catherine remembered. "And I said, 'There's some brown wax down there.' And then she said to me, 'Mom, the wax has legs.'"
An insect had become stuck and died in the child's ear canal.
Catherine believes that the international experiences, coupled with a somewhat normal home life (she tried to arrive home for 5:30 p.m. family dinners), likely convinced Karen that medicine was a good career option.
She, too, has learned from her daughter's experiences and has developed an appreciation for the commitment of rural doctors.
Not only must they be ready for a variety of medical situations at any given time, but  rural doctors also work with less staff support.
"I think that physicians who practise rural medicine are extremely brave, and they are a real asset to their community," said Catherine.
"I'm very pleased that Peace River has Karen working up there. I think it's really great all around."
— Lorena Franchuk
---
Did you enjoy this article?
Subscribe to the Rural Health Beat to get an article about positive developments in rural health delivered to your inbox each week.