RhPAP continues its celebration of 2020 The Year of the Nurse and the Midwife with profiles of three nurse practitioners (NPs) in rural Alberta. These articles by Lorena Franchuk discuss how NPs contribute to health care throughout Alberta and how their integration is working in two rural clinics.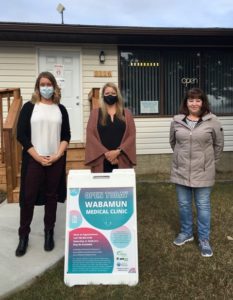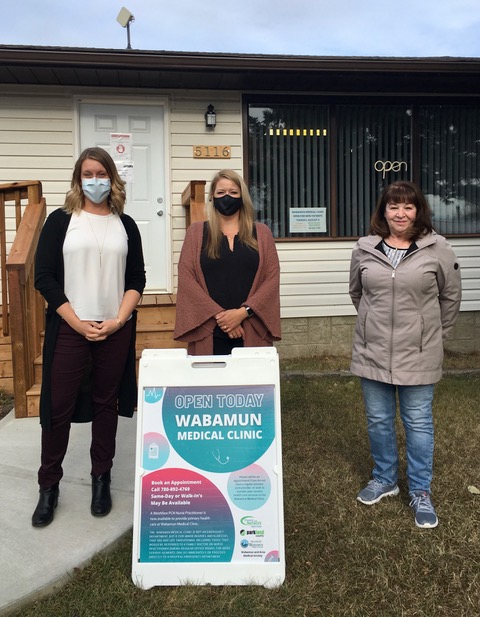 Childhood events in Tammy St. Louis's life played a key role in her future career as a nurse practitioner.
Living in a household where health topics were at the forefront, St. Louis said her family didn't shy away from these discussions. It was such conversations that contributed to her desire to end up in the health-care field.
"When I was in Grade Two, I wanted to be a pediatric oncologist," said St. Louis, who now oversees the medical care at the reopened Wabamun Medical Clinic about 50 minutes west of Edmonton. During days off, St. Louis works in the Division of Otolaryngology at the University of Alberta dealing with patients with ear, nose, throat issues and head and neck cancer.
While studying as a registered nurse at the U of A, she was intrigued by her pharmacology instructor's designation as a nurse practitioner.
"I initially talked to him … asking questions about the process, … how it works, what you needed to do, and the jobs that would be available. It's just something that I always wanted to do."
Determined to become a nurse practitioner, St. Louis headed back to school after seven years as a registered nurse.
If we can revive [the area] … by keeping the people here and making this kind of a health home for those people, it would be very important."
-Tammy St. Louis, nurse practitioner
Today, she oversees the Wabamun Clinic three days a week with assistance from a medical office assistant. It's a busy place with St. Louis nearing her daily cap of 15 to 20 patients. Devoting adequate time to patients is important to her, as many have had limited health care since the clinic closed five years ago.
The lakeside community and surrounding area is comprised of a population including seasonal visitors that extends across the age spectrum; however, retirees make up the majority of the population.
"There's a lot of isolated patients, people who don't have a vehicle, or aren't able to get into town," she said.
"These people really need the time and effort," St. Louis added, noting she updates prescriptions, orders screening tests, and spends time on health education.
"If we can revive [the area] … by keeping the people here and making this kind of a health home for those people, it would be very important."
— Lorena Franchuk
Did you enjoy this article?
Subscribe to the Rural Health Beat to get an article about positive developments in rural health delivered to your inbox each week.