An eastern Alberta community came together to socialize and show appreciation for five local physicians and their families.
On Sept.12, community officials from the Town of Provost, Municipal District of Provost, broke bread together with local physicians and their families during a meal prepared by community volunteers at the Provost Fire Hall.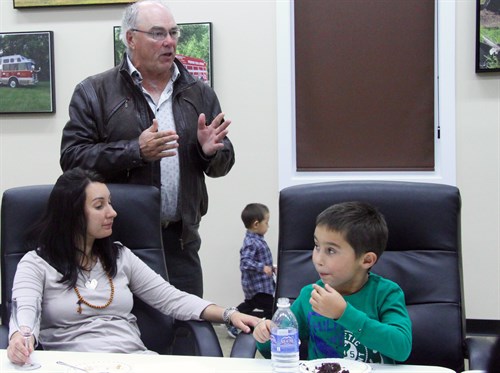 Mayor Michael Dennehy said the event originated from a town council strategic planning session, where it was acknowledged it was time to say thank you to the physicians that currently serve their community.
"It's a community giving back," said Dennehy. "We want to make the physicians' families feel welcome and a part of our community.
"When I was growing up 30 years ago, you got together as groups of people. Everybody's lives are so busy now that we forget about some of the basics. It's a nice gesture to have supper and socialize. It shows we care and how much they mean to our community."
About 30 town and M.D. representatives, including the physicians and their spouses, mingled throughout the evening event, while some of the doctors' young children captivated attendees.
Dennehy says a strong healthcare system is key not only to residents within the town and M.D., but other people who travel many kilometres for appointments, or even those just passing through town who may need medical support in an emergency situation.
"Isn't it nice we have facilities here?" mused Dennehy. "Long term down the road that's what we want to maintain."
M.D. Reeve Allan Murray agrees.
"The reality is that there's two groups of people that you need in the community. You need to retain your seniors and you need to have young families. Health care is very important to both. If you don't look after those two groups, your community is going to die."
Murray said doctors, nurses, emergency services, long-term care, and other health-care professionals contribute to viable health care in the Provost district.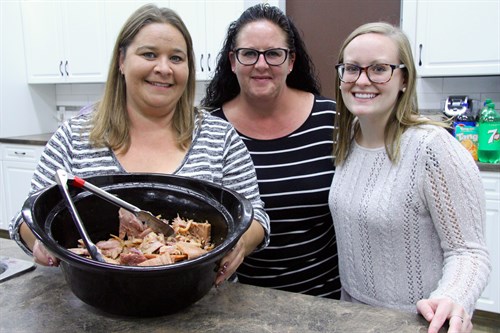 Two of the five physicians currently on staff have been in Provost for more than 20 years, but he said it is somewhat challenging to attract and retain others. Those who do come often find there is plenty of work for them in the region.
"You hope you are providing a community that has other attractions in the area," said Murray, adding schools and recreational opportunities are also instrumental in landing new physicians.
Plans to replace the aging medical clinic — next door to the hospital in the town of 2,000 people — will hopefully be a draw for other physicians considering practising in the region, adds Gary Duffett, the town's economic development officer.
The welcoming community captured the hearts of long-time physician, Dr. Deon Erasmus, and his wife, Antoinette, when they decided to relocate to Provost 22 years ago from Saskatchewan.
"On moving day Deon had to deliver a baby," recalls Antoinette. "I was expecting my second child and couldn't lift heavy objects. Seventeen Provost Kinsmen Club members arrived at our home with a semi-trailer and a cattle truck. They moved our household and before noon we were settled in our Provost home enjoying a lovely home cooked meal provided by the recruitment committee."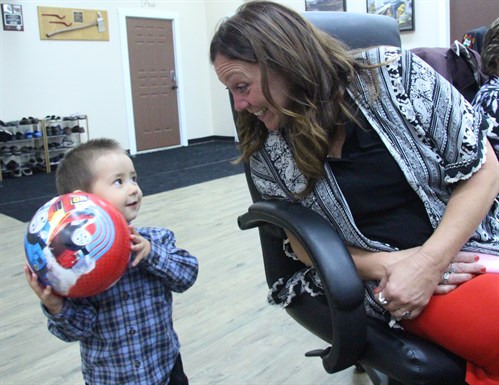 Today, Antoinette — who also serves as office manager at the Provost Medical Centre — tries to continue that welcoming spirit as a liaison between the physicians and families, and as a member of the attraction and retention committee.
"It is still a surprise to me how well the rural lifestyle has worked for me and my family," she said. "We live on a charming little farm and I love the peace, quiet, space and wildlife.
"We don't have beautiful mountains or huge lakes nearby and our weather can be extreme, but it is the quality of the people that inspires me to live here."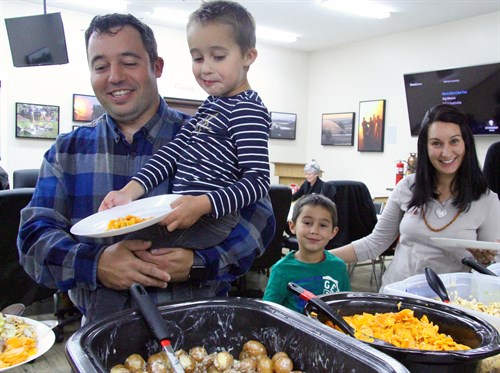 Dr. Erasmus agrees a rural practice is ideal.
"I like people and I like to have a relationship with them. I often say, 'I don't have to ask your family history because I know your family history.'"
Colleague Dr. Jacky Wang was the second last physician to join the team 2 1/2 years ago with his wife, Dr. Christel Wang, soon to follow.
"It's a relatively laid back, manageable lifestyle," said Dr. Jacky, with his daughter Ava, and son Michael playing nearby.
"With rural you have a lot of freedom," he said, noting that you also have to back one another up during emergency situations. "If a problem happens, you don't have the luxury of saying 'it's your problem, not my problem.'"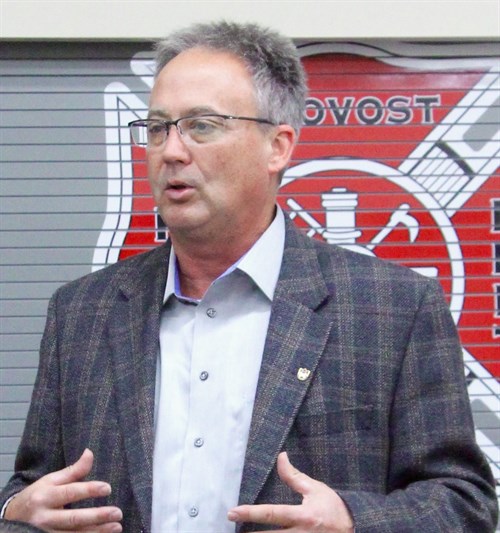 Ultimately this collaboration leads to better patient care and is less stress for physicians.
"It's rewarding to know you have this teamwork and you can count on your colleagues," said Dr. Jacky. "That makes a much better working environment."
Photos and article by Lorena Franchuk
Tagged In