WHAT? You haven't done it yet? COWABUNGA!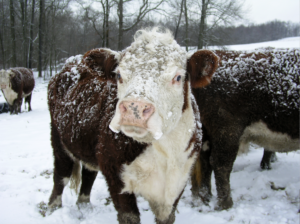 We know you've been busy out there feeding the cows but we just wanted to remind you that there are only four days left to nominate a group or individual for a Rhapsody Award.
Nominations close this Friday, February 28th. For the first time ever, submissions can be done entirely online at www.rhapsodyawards.ca
Enter a physician. Enter a group of health providers. Or enter a volunteer group. We want to celebrate those in your rural community who go above and beyond to improve the quality of health care.
RhPAP will help you celebrate your local health-care heroes in a special way. We'll sponsor a special event for award recipients in their community, produce a professional profile video of the recipient(s) and make a substantial donation to their favourite local charity.
Photo credit: Paula R. Lively, CC by 2.0