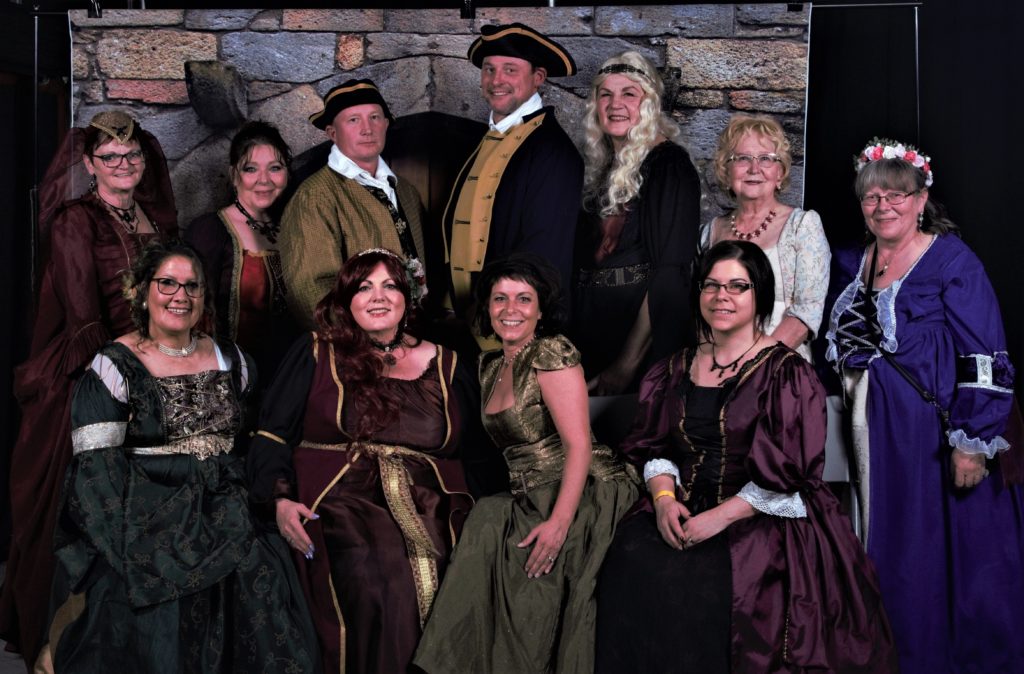 In rural health care, as with most things, resources are limited and offering services outside of those considered core can require extra effort and ingenuity. 
Fortunately, the resilience and passion found in these communities means big things are possible, no matter the size of the initiative, or the population that calls these areas home. 
Across the province, there are currently 69 Alberta Health Services (AHS) sanctioned foundations that support health-care initiatives. AHS currently works with these foundations and 48 auxiliaries to raise funds for medical equipment, programs, renovations, research, and education across all areas of health care.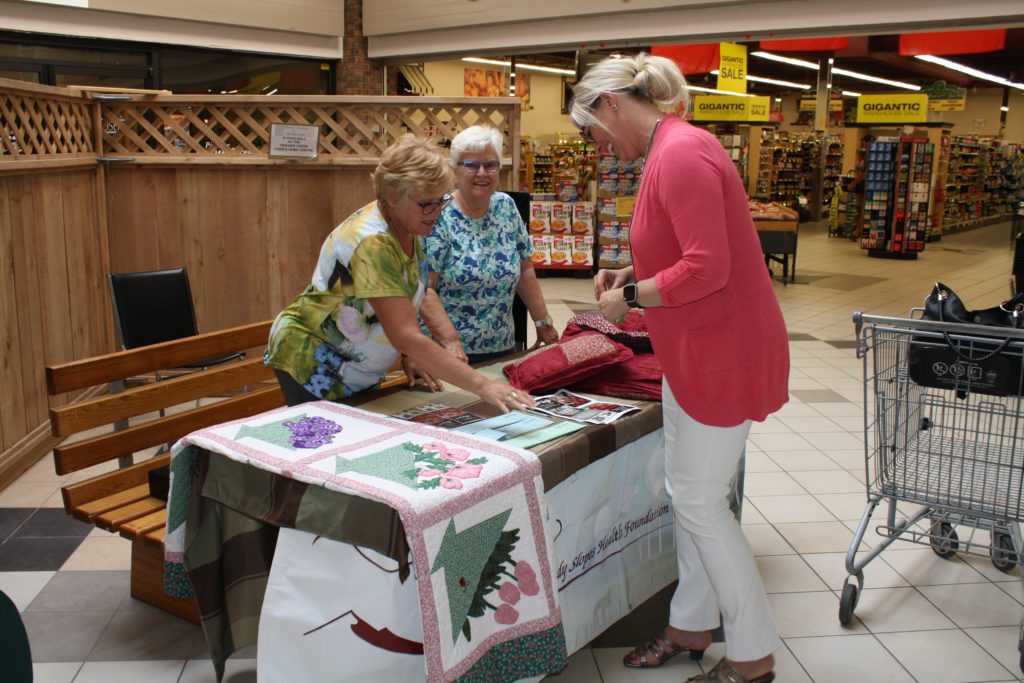 Volunteer run, these boards are as diverse as the projects they champion, the communities they support, and the ways in which they fundraise. 
"The goal is to try and enhance… services rather than just maintain core services,"
– Stan Burkholder
From big events to small one-on-one meetings, each community has learned the best way to bring their residents together in support of something that will improve all their lives — even when times are tough. 
"The goal is to try and enhance… services rather than just maintain core services," says Stan Burkholder, chair of the Fairview Health Complex Foundation. 
"It's no question that what we have, what the staff have to work with, and the enhancements that we've made (were) absolutely made possible by those who have felt this is a worthy cause," he adds. 
"The people of Drayton Valley realized that this was something important, and even though they were hurting they stepped up to help us do something good for this community," says Colleen Sekura, executive director of the Drayton Valley Health Foundation, of their initiative to bring a CT scanner (computed tomography scanner) to the local hospital.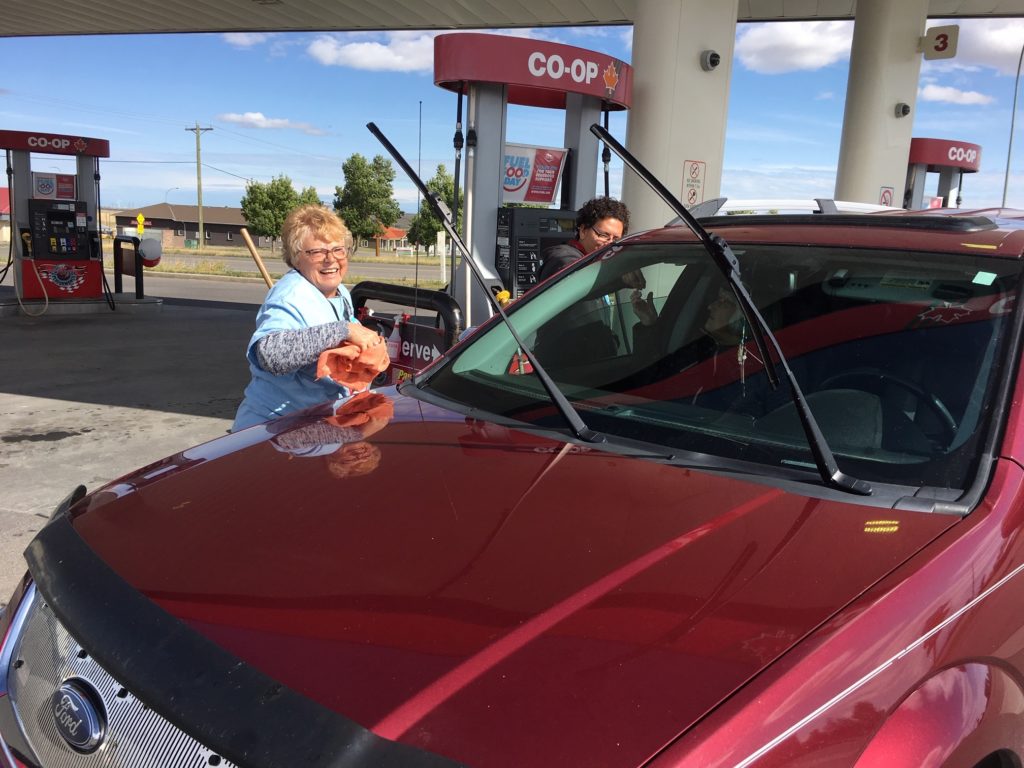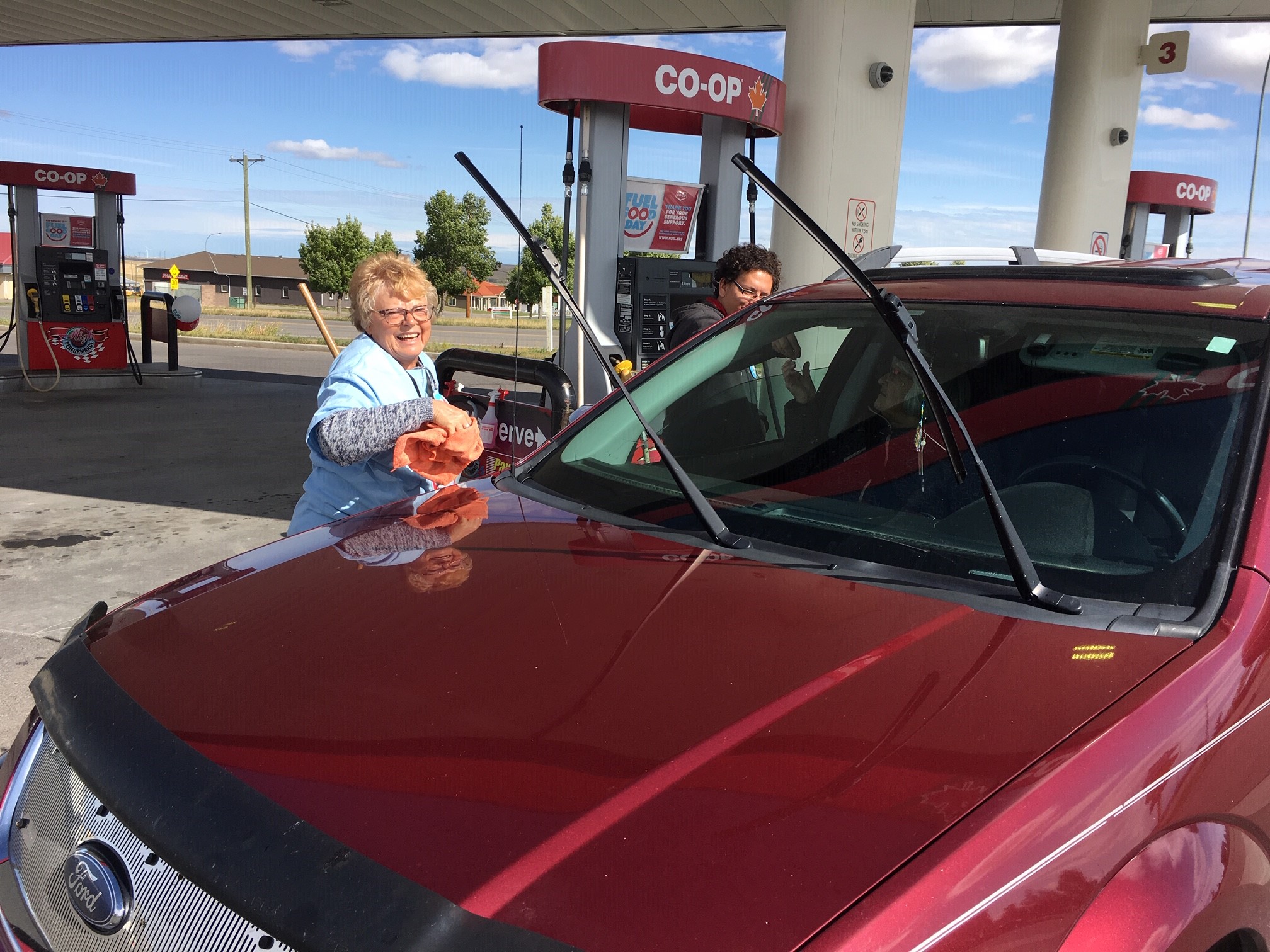 "The money came from the jeans of the people; it didn't come from some big company," Sekura added. "It came from the people of Drayton Valley, and when they were hurting the most [as a result of the drop in oil prices in 2014], they gave the most. I'm humbled by that." 
From private citizens to local businesses, the foundations we spoke with beam with pride when they share stories about how their communities have supported the work they do. 
"The money came from the jeans of the people; it didn't come from some big company."
– Colleen Sekura

"We get a lot of businesses that want to work with us; we're actually starting to look for more volunteers (members-at-large) to help out," says Donna Schauerte, chair of the Windy Slopes Health Foundation located in Pincher Creek. "We don't want to turn away any opportunity to raise money (as) the community has been so supportive." 
In 2017/2018, community events in Pincher Creek such as quilt raffles, barbeques, casino fundraisers, and more, helped raise over $200,000 to purchase items such as birthing beds, laryngoscopes, electrosurgical cautery units, and other tools to improve the hospital. 
Fundraising efforts in Drayton Valley, like Christmas galas, golf tournaments, 50/50 raffles, silent auctions, and more have helped the foundation achieve their biggest goal yet — the CT scanner which was purchased in 2016. An annual medieval festival will continue to help to improve the quality of care for those staying in the hospital's palliative care units.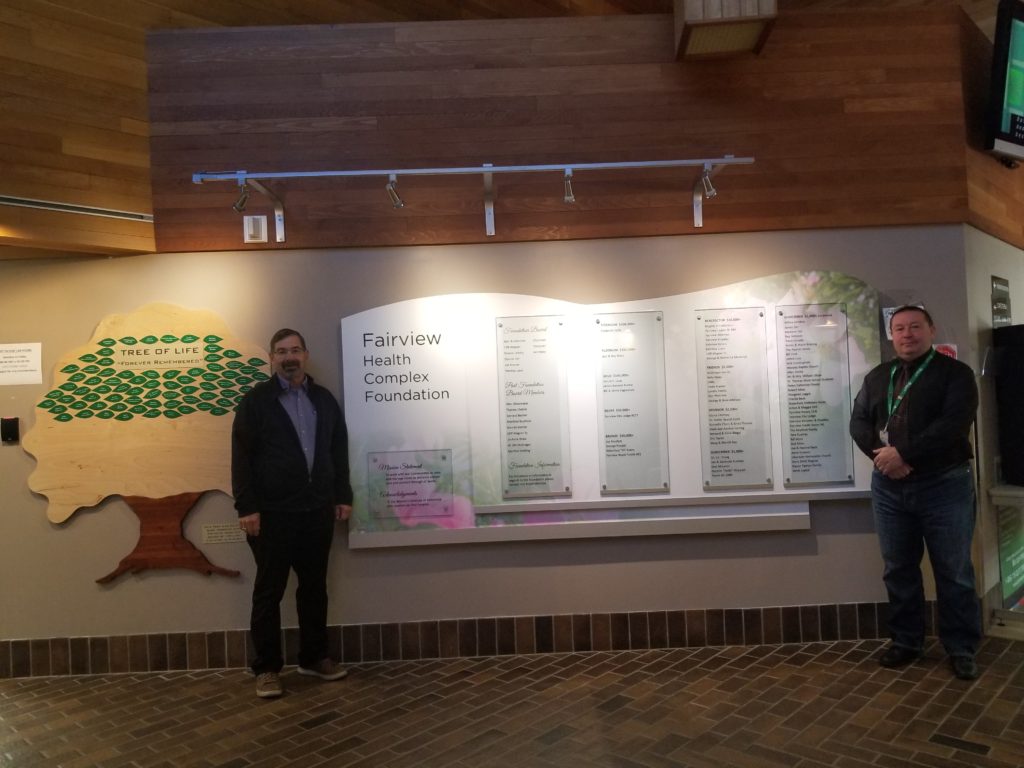 "Without the support of our community, we couldn't exist, and we couldn't help," says Sekura. "This is a great community to live in." 
Echoing this sentiment, Burkholder says that the generosity of Fairview helps to demonstrate the variety of fundraising efforts in Alberta.  
Most of the money raised in Fairview is done through what he calls "coffee shop marketing." Burkholder says the local group drums up support by sharing stories of how the foundation has helped change health care, such as renovations to support ambulance workers, telemetry, and upgraded x-ray equipment, as well as medical scholarships and more. 
"Part of the success is because of the opportunity of doing things in a small town that you wouldn't get away with in the city," he says, of the one-on-one fundraising efforts. "It works for us and it makes us unique I think."