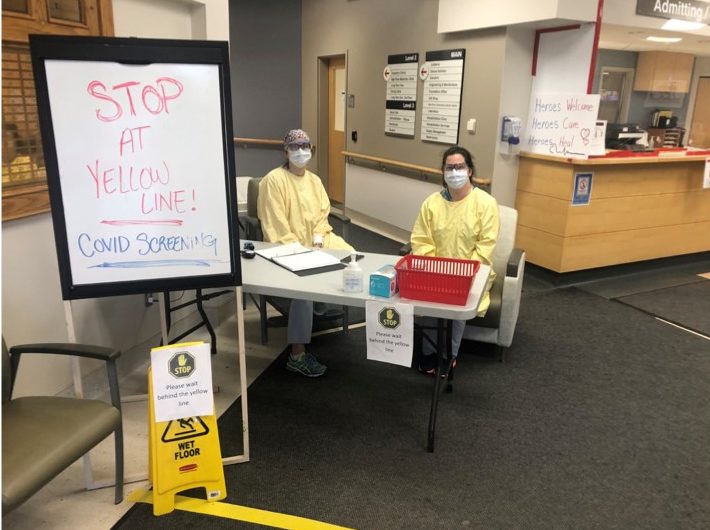 As COVID-19 settled into the Calgary area in mid-March, some physician groups throughout the region reached out to one another for support and to establish a collaborative response.
In order to get ahead of the pandemic's spread, about 40 rural and urban doctors from the Calgary Zone Primary Care Network (PCN) Council formed a subcommittee to help the area deal with the coronavirus.
RhPAP Interim Chairperson, Linda Humphreys, is a member of the zone council, representing Prairie Mountain Health Advisory Council, and participates in the weekly calls.
"We were working on models, we were seeing what was happening around the world," she recalled of the early pandemic days and how the group recognized a team approach was necessary.
According to Humphreys, seven PCNs participated in the COVID-19 weekly teleconference—three rural PCNs: Calgary Rural, Bow Valley, and Highland along with four PCNs from in the city: Mosaic, South Calgary, Calgary West Central, and Foothills. The PCNs came together to develop, implement, monitor, and amend plans to support patients throughout the COVID pandemic.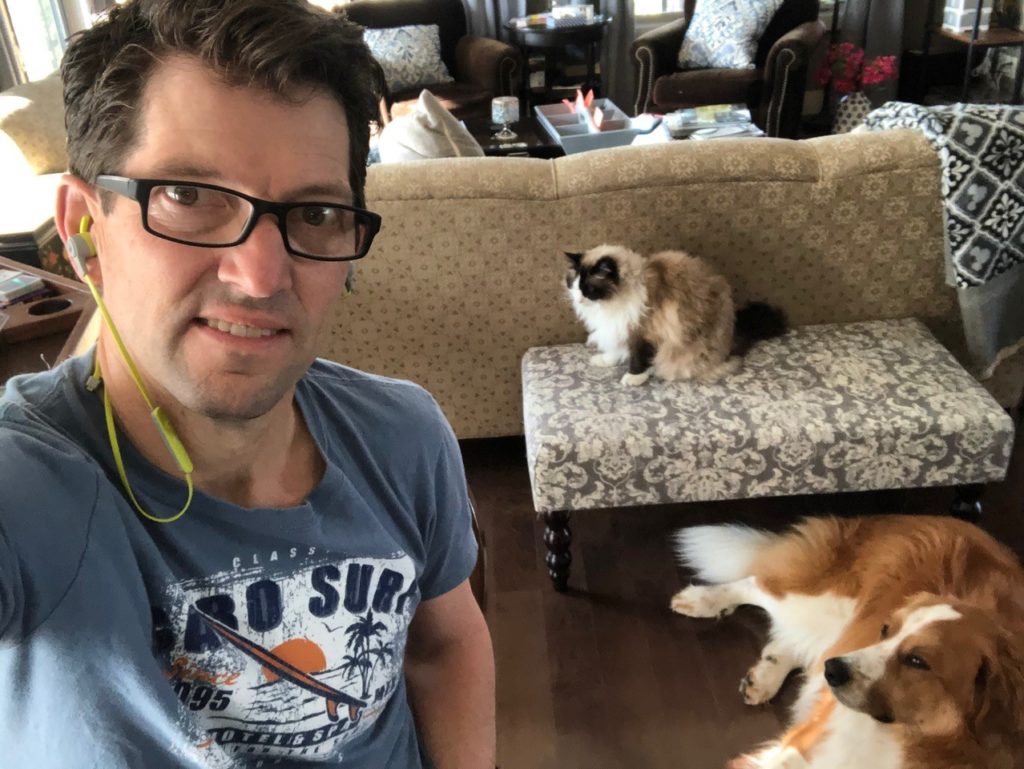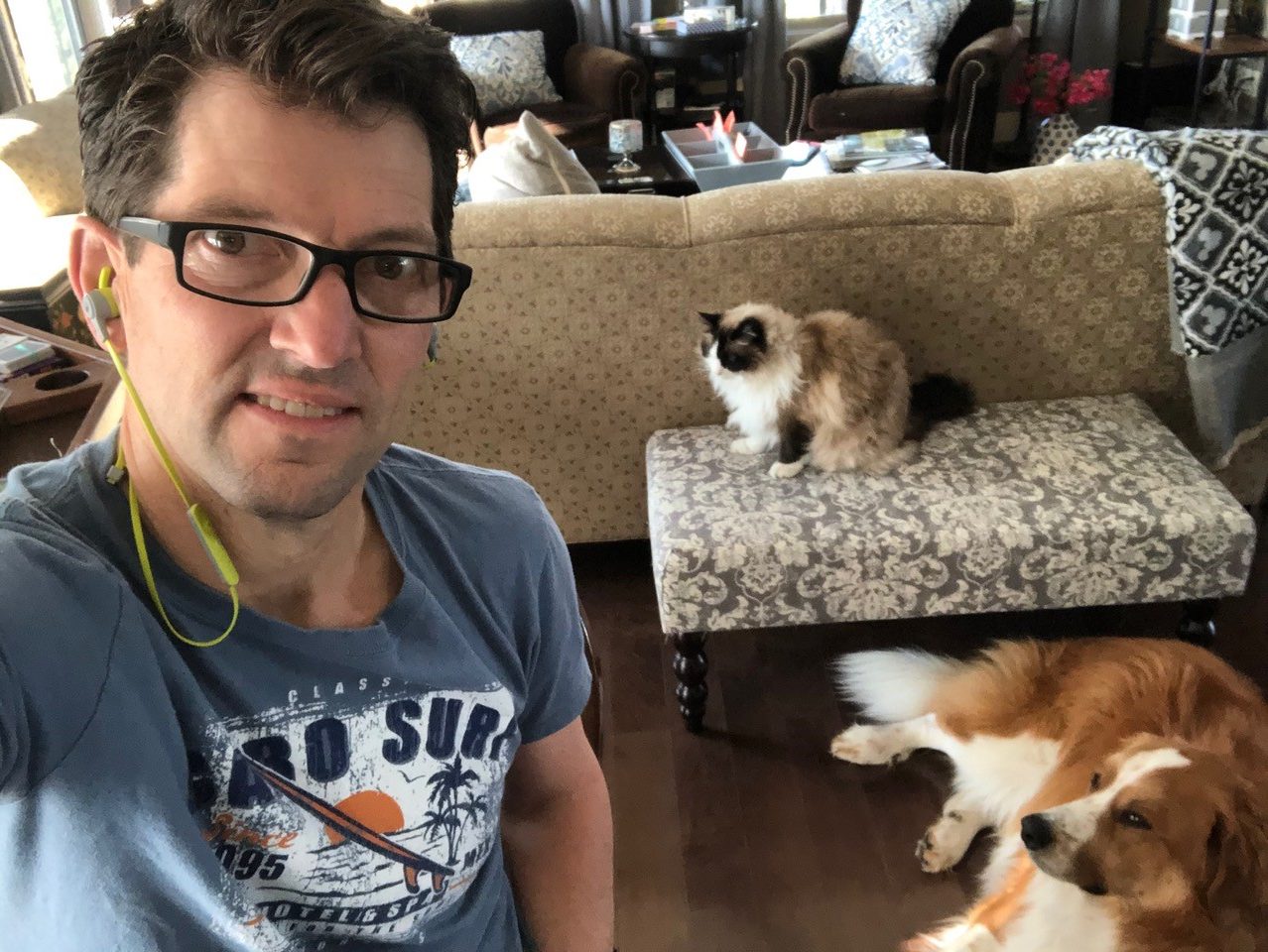 Pandemic Planning
Dr. Adam Vyse, a family doctor at the Highwood Health Centre in High River, and board chair of the Calgary Rural PCN, helped guide the committee in creating a pandemic plan for PCNs in the region.
"In the first two weeks, I didn't sleep very much, mostly out of anxiety and worry, and knowing that we needed to do something," recalled Dr. Vyse.
By April 6, the first of what would become about 950 cases, was confirmed at Cargill's meat packing plant in High River. About one third of the Cargill workers are from High River, while the rest are from south and northeast Calgary.
In the first two weeks, I didn't sleep very much, mostly out of anxiety and worry, and knowing that we needed to do something.
– Dr. Adam Vyse
Dr. Jia Hu, medical officer of health for the Calgary Zone, noted the Cargill workers were a particularly vulnerable population, working in an assembly-line environment, shoulder-to-shoulder with co-workers. The fact that staff were carpooling and many lived in large households were additional reasons for concern.
"That's … the perfect storm for disease transmission," said Dr. Hu.
In anticipation, the seven collaborating PCNs borrowed from the experience of places like South Korea and Singapore. According to Dr. Vyse, evidence from those countries demonstrated that "a strong primary care presence would be able to keep a lot of people at home," since a majority of cases are "mild to moderate in severity."
The group's planning was put to the ultimate test at Cargill, reported to be the largest single coronavirus outbreak in North America.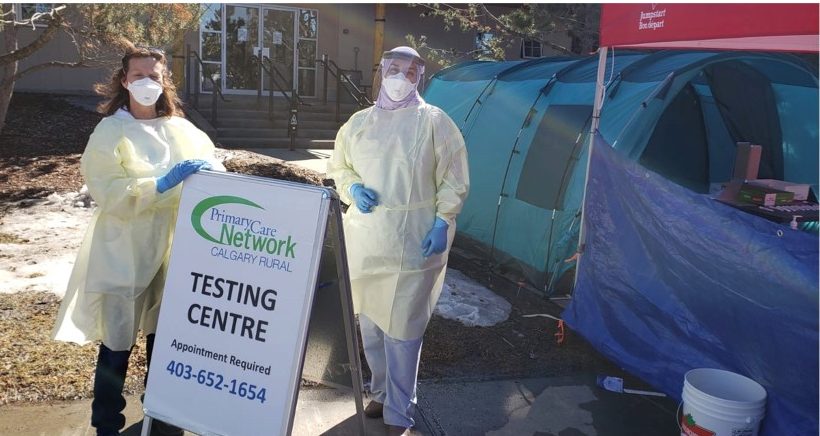 Data management
The collaboration involved a lot of data management. The PCNs needed access to Alberta Health Services' test results, which weren't historically available to family doctors, in order to be able to follow up with their patients by phone.
The Foothills and Mosaic PCNs did the "lion's share of the work on the data," Dr. Vyse explains, while Calgary West Central assisted Calgary Rural with the follow-up calls, which were made to evaluate the patient's health remotely and, ultimately, ease the burden on hospitals.
Dr. Vyse has since adopted the term "therapeutic alliance," which he heard from colleague and Calgary doctor, Dr. Amanda Berg, to describe how medical staff can guide and reassure patients over the phone.
"When you have a 'therapeutic alliance' with a patient … they trust you and they know you have their best interests at heart. You [can] work them through the logic list, and they can see that they don't need to come in [and] they stay home," Vyse added.
Sharing the workload
The Calgary Rural PCN also played a critical role by initiating a central testing site.
"Our staff did an amazing job," said the PCN's Stephanie Crichton in an email, noting 1,709 patients were tested between April 17 and May 5.
Crichton adds that the PCNs were able to transition the 479 positive cases to the appropriate health-care services and other necessary support.
Before the outbreak, Dr. Vyse was "concerned that we would have probably a four to five times multiplier" of outbreak cases spreading into the community. As of May 6, the increase was less than double, as only 1,560 cases were linked to the plant (950 Cargill workers and the rest in the community).
Since I started seeing the numbers and the processes in place, I've slept really well.
– Dr. Adam Vyse
The PCN subcommittee originally anticipated being able to look after 80 to 90 per cent of patients in their own communities, but the number is actually closer to 98 per cent, Dr. Vyse explained.
"Since I started seeing the numbers and the processes in place, I've slept really well."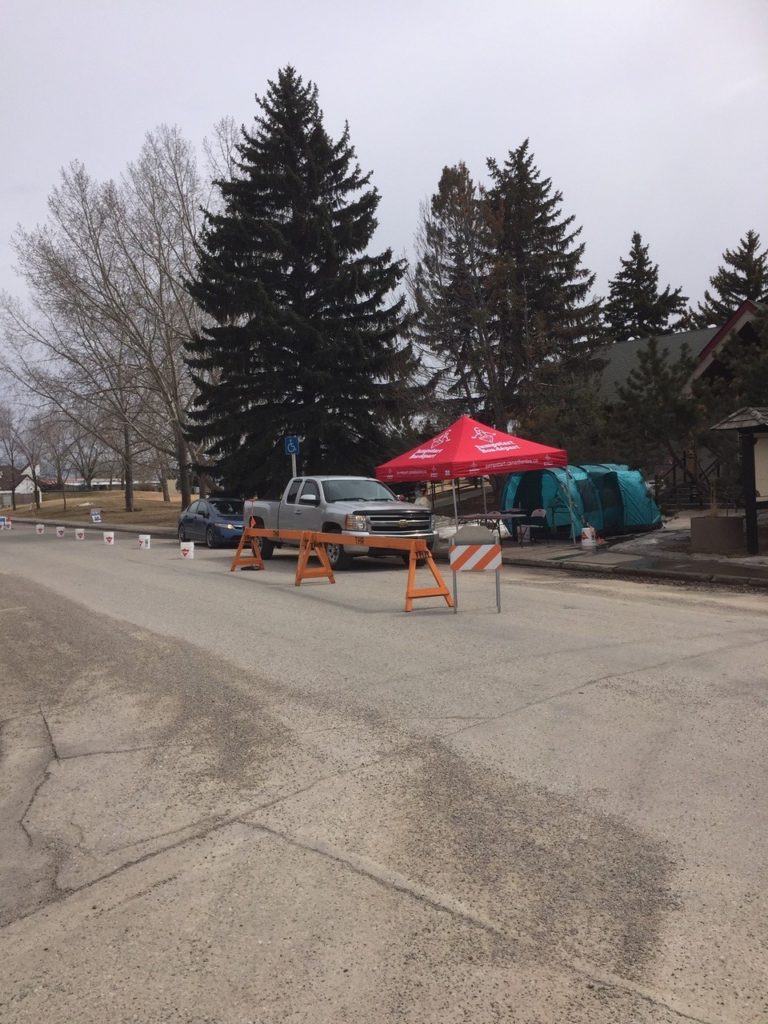 Strong primary care key
Dr. Vyse is enthusiastic about the PCN's continued involvement in the battle against COVID-19.
"A strong primary care system is the backbone of a strong public health system," he said. "If this hasn't demonstrated it, then I'm not sure that anything else will."
Dr. Hu agrees PCNs will play a major role as the country moves forward.
"This [experience] has proven … how important it is for all of us to work together," he said. "PCNs are a really good quarterback for all the coordination work."
Hu's goal for the next six months to a year is to "improve integration in the way we work together in the health-care system."
Humphreys is proud of the group's accomplishments.
"The Calgary Zone PCNs have shown tremendous leadership, commitment, and follow through in all aspects of patient care during the pandemic," Humphreys concluded.
+Extra Beat
COVID committee reaches out to southern Alberta Hutterite community
Protection of Hutterite colonies was part of a plan by a Calgary regional coronavirus committee to help keep these communities safe during the pandemic.
RhPAP Interim Board Chairperson Linda Humphreys, a member of the Calgary Zone Primary Care Network (PCN) Council, is impressed by how her committee colleagues have worked with Hutterite colonies in the area.
"They are nimble, innovative, and patient-focused," Humphreys said of the physicians including fellow RhPAP Board Member Sarah Makhdoom, a physician in High River who is also a member of the Calgary Rural PCN. "They are working closely with Alberta Health Services to coordinate efforts in all areas based on whatever technology is available to them."
Committee member Dr. Adam Vyse, a High River family doctor and chairperson of the Calgary Rural PCN, recognized a different approach was needed when working with traditional tight-knit Hutterite communities. Colonies have safety councils, so doctors reached out and learned their communities are basically locked down.
"They have one designated person that will go out once a week to get supplies," he said. "They're continuing their communal meals and their church services and so on that they feel are really integral to their society, but they've basically isolated themselves from the outside world."
A community visit (with social distancing carefully practised) helped reinforce how critical it is to keep the virus out of Hutterite communities and to outline isolation and quarantine procedures in the event someone becomes ill. Dr. Vyse also assured the community that rural emergency rooms are safe places to turn to if necessary.
"I found that a personal site visit was key," he said.
—  Britton Ledingham 
Did you enjoy this article?

Subscribe to the Rural Health Beat to get a positive article about rural health delivered to your inbox each week.
Tagged In