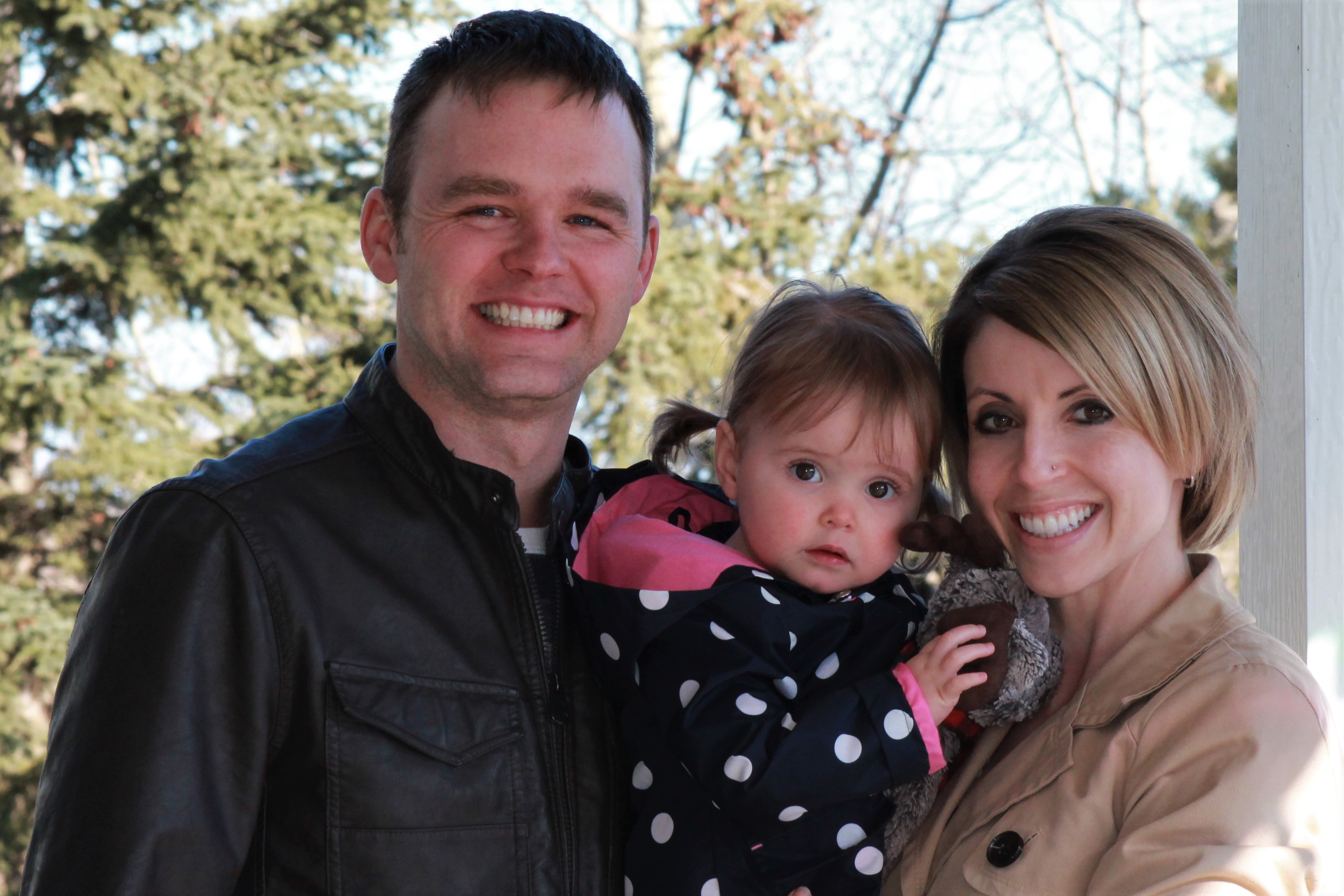 Being a physician doesn't mean you are immune to life's health challenges. 
Just ask family physician, Dr. Renée Deagle. As she wrapped up her second year of residency, she gave birth to a daughter and the postpartum blues firmly hit home. 
Deagle didn't recognize the symptoms as they snuck up on her. 
"Looking back, maybe I had some anxiety prior to actual delivery that didn't make for an easy transition," says Deagle, noting she was often away from her husband and she was trying to care for patients as a new practitioner. 
"It was stressful, and it followed me into my postpartum time period. It wasn't the typical postpartum depression…where you are not attached to your child at all or you are having bad thoughts. It was kind of the opposite where I couldn't leave her, I couldn't do anything right, but I didn't want to let anyone else try." 
"I just tried to be really honest with the group."
– Dr. Renée Deagle
Deagle was candid about her experience as a new mom as she spoke to a new group for moms and other caregivers in Provost in a session titled "It Takes A Community."  
"I just tried to be really honest with the group," said Deagle, who now practises in the rural community of 2,000 located about two-and-a-half hours east of Red Deer. 
That's exactly the approach Provost Primary Care Network registered nurse lead, Sherilea Scheidt, and her community partners, including Family and Community Support Services' Parent Link and Alberta Health Services public health, hoped to take when they first discussed the idea of a support group focusing on caregiver's needs.  
"Nobody can ever say they raised their kids on their own."
– Kellie Mohr
The two-hour sessions include discussions on breast feeding, sleeping issues, vaccinations, postpartum, nutrition, and postnatal care for new moms, such as pelvic floor exercises. Caregivers are encouraged to share information and stories at the quarterly meetings. 
Kellie Mohr became a new mom to Scarlett nearly a year ago. 
The licensed practical nurse was pleased to see such a variety of services offered locally, from self-care for moms and other child providers to child-rearing expertise.  
"Nobody can ever say they raised their kids on their own," she said.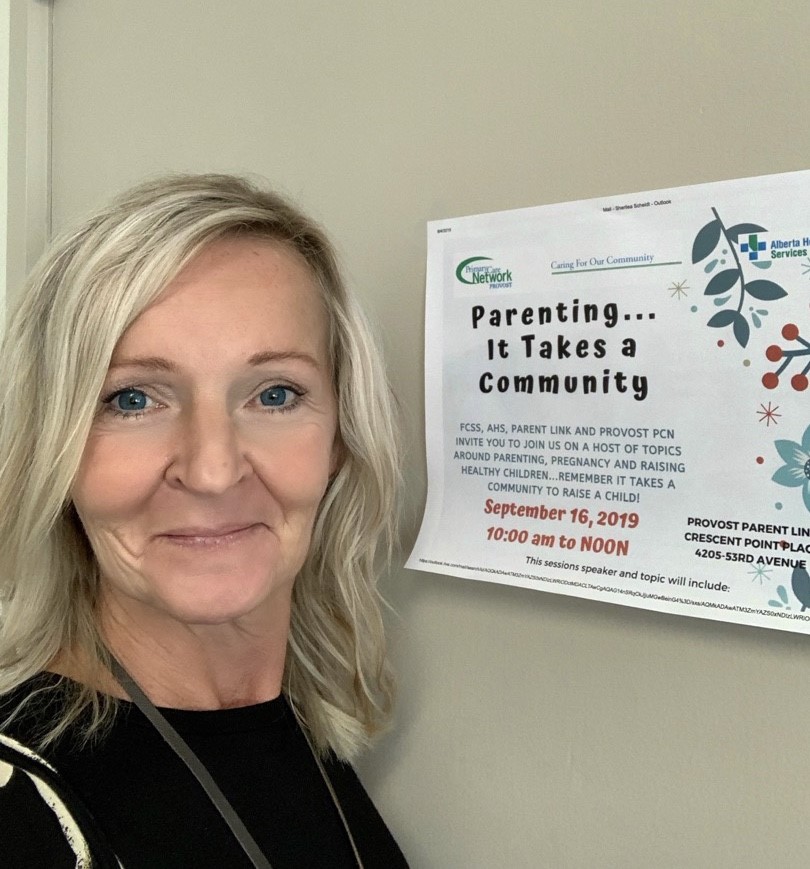 Mohr loves the fact she could keep her young daughter with her during the morning sessions. Next time, she'll likely use the child–care option for her busy daughter nearing one year of age. 
"You feel a sense of reassurance when you go to these workshops and you realize everybody feels the same way. Everybody is unsure of what they are doing and wants to do it right and do their best. You don't have to feel like you're isolated." 
Hearing Deagle's story as a physician with postpartum struggles was powerful for the group, said Sheidt.  
Two years after giving birth and pregnant with her next child, Deagle is now looking forward to attending as a participant herself during her maternity leave. The family doctor feels she is better prepared for what's ahead, but acknowledges no pregnancy or postnatal period is the same. 
Deagle wonders if her "supermom ideals" were rooted in the fact she was a physician and assumed she should be able to handle any situation that was thrown at her, despite all the hormonal and emotional turmoil a woman undergoes following childbirth. 
"Know that you're not alone. Telling somebody you're struggling and need some help is the first step."
– Dr. Renée Deagle
Challenges with her baby's sleeping and eating didn't help. 
"I really didn't see it coming. I was so prepared, I'd read all the books and I even thought, 'man, if this is how every mom feels, I don't know how they get through,' because I felt like crying every day. I just felt totally overwhelmed." 
That personal experience and discussions in "It Takes A Community" also have her tweaking care for her patients to better meet their needs. 
Deagle suspects postpartum is often under diagnosed and under reported. People facing postpartum issues are often so low they can't initiate the support themselves and need someone like a partner, sister, mother, or even family physician to step in on their behalf. 
"Know that you're not alone. Telling somebody you're struggling and need some help is the first step."