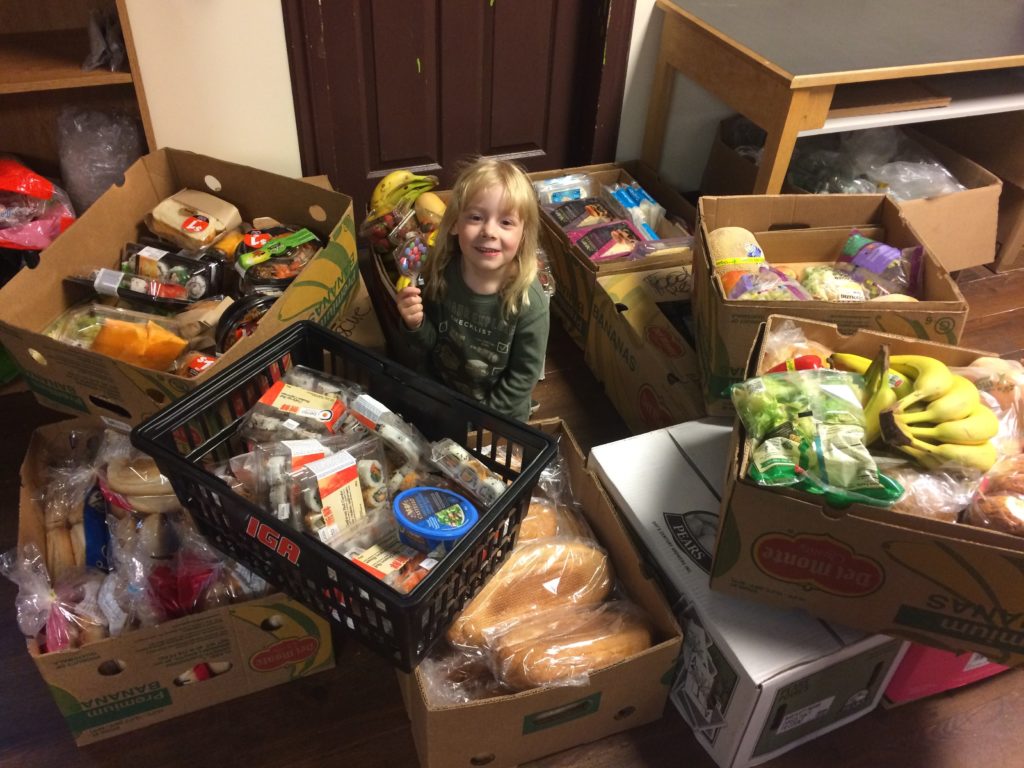 Across Canada, over four million people face challenges around accessing safe, nutritious food. For these Canadians, food insecurity can contribute to poor physical, mental, and social health. 
More than one in ten Alberta households experience some form of food insecurity, and the numbers are only slightly lower for rural communities, according to the Alberta Policy Coalition for Chronic Disease (APCCP). 
According to Penny Fox, chairperson of the St. Paul Champions for Change, a not-for-profit working to build a healthy, vibrant community through collaboration and education, food security affects all communities. 
"I don't know of any communities where there isn't [an issue]" she says. "[I]t's one that we have to address."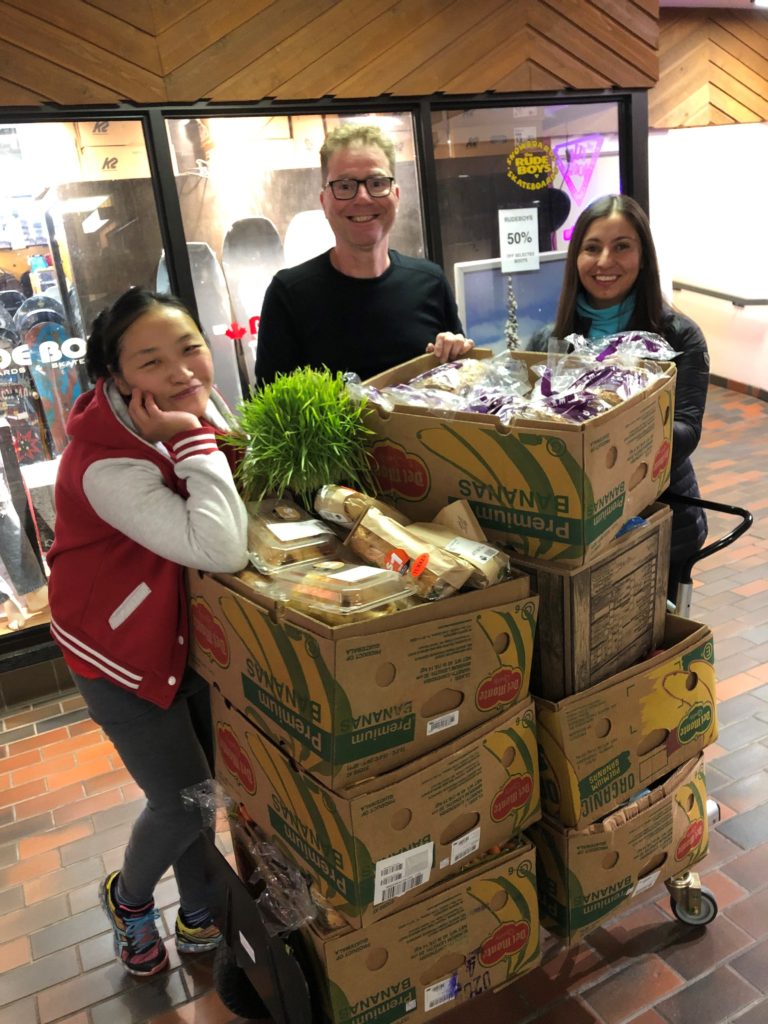 Champions for Change
For St. Paul, a community of about 6,000 residents located two hours northeast of Edmonton, the path to fighting food insecurity grew from a 2007 workshop hosted by Healthy Alberta Communities (HAC). 
The workshop's goal was to bring together a wide cross section of the community to have discussions about the environmental influences on chronic disease. 
From this workshop grew Champions for Change and programming that revolved around community revitalization, food, and cancer prevention, all of which were guided by the community's residents and their passion. 
"The community gives us our needs and desires," says Fox. "The town has been a huge supporter of Champions for Change and our programs." 
Although Champions for Change does a wide variety of educational collaborations, Thrive on Wellness, which started as a partnership with Alberta Health Services (AHS), specifically tackles food-focused initiatives that involve locally grown food and helping people make healthier choices.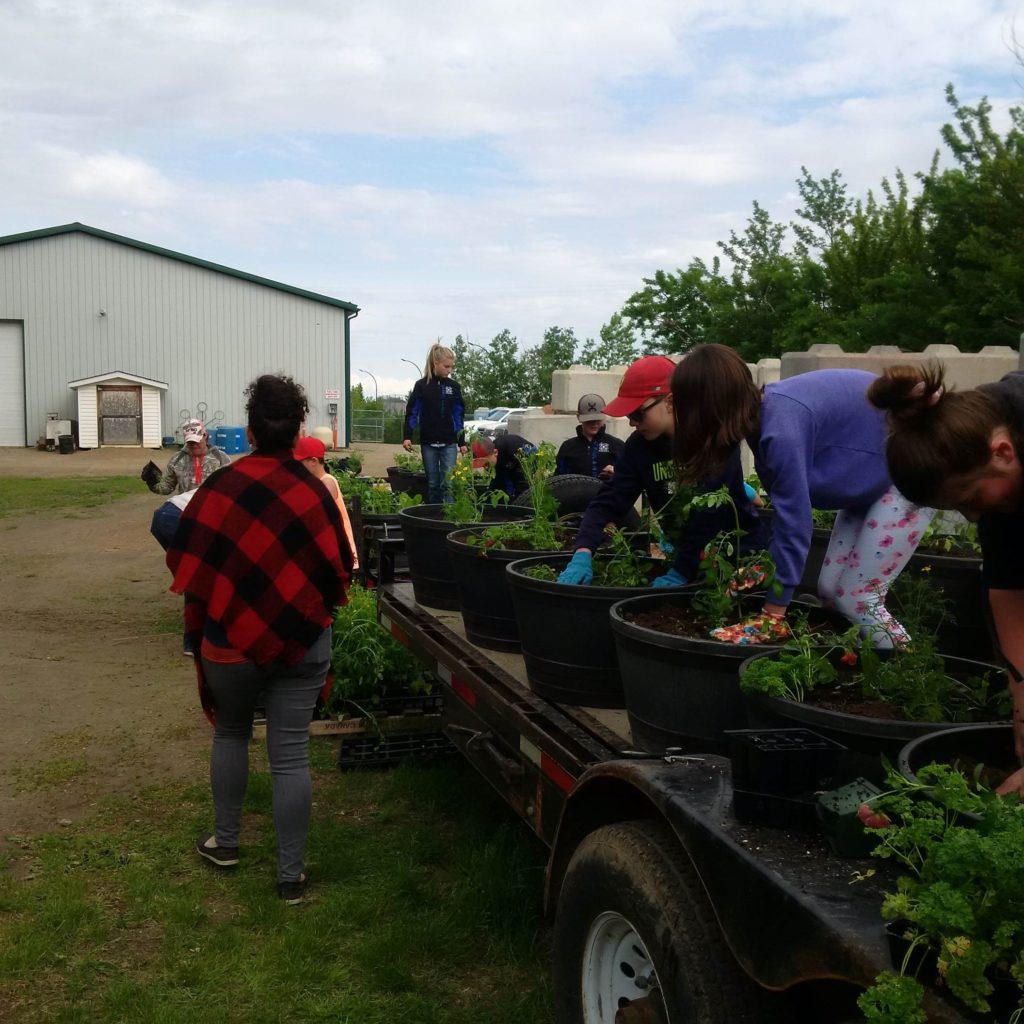 A passion for food
Fox says the economy of the St. Paul area is agriculturally based so the community is "passionate about food." That enthusiasm can be seen in the variety of programs they support, such as collective kitchens, food and gardening workshops, as well as collaborations with educational institutes, such as Portage College's Food Science Centre and the University of Alberta. 
"We want to be known as the place where food is important, so we've made a big investment in [it]," Fox adds. 
One of the community's most popular initiatives grew from a pilot project with the Alberta Cancer Prevention Legacy Fund, which focused on filling gaps in services for cancer prevention, including food security. 
"It's all about access," says Fox. "We talked a lot about that with our projects; you need to have healthier food available if you want people to eat it." 
Thanks to the Incredible Edible Barrels program, St. Paul area residents can now pick their own produce seasonally like corn, tomatoes, basil, and even some edible flowers, from barrels along main street and along the town's walking paths. 
The program has been so well received local schools joined in and built raised garden beds at community facilities and organizations for the public to access. 
"Everyone wants to be healthier so if we provide information, or we can do projects that aren't in your face, but just constantly out there, it helps to build that message," Fox says.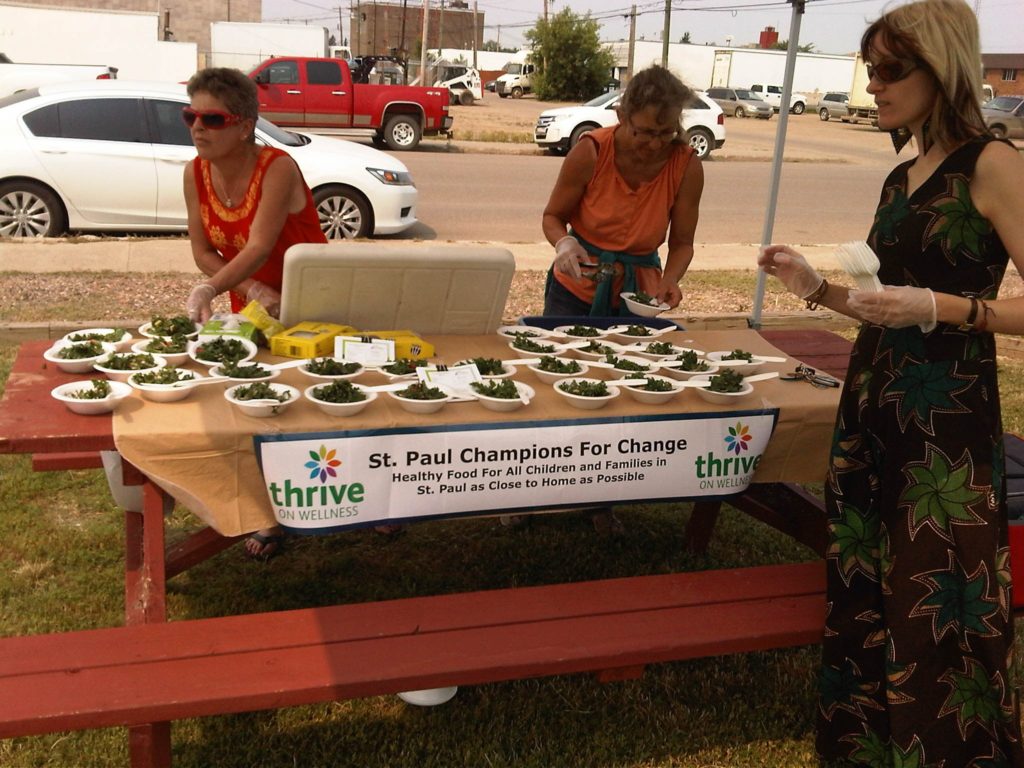 Eat better, save more
It can also save on food costs. 
According to a 2015 AHS report, the average monthly cost for a family of four to eat healthy is about $1,089. 
This figure does not take into account the unique needs of individual families, such as accessibility of full-service grocery stores or the additional costs related to remote locations. 
St. Paul isn't the only community looking to fill in the gaps and help its residents lead healthier and happier lives. 
Alanna Pettigrew, the founder of the not-for-profit Banff Food Rescue (BFR), also works to tackle food waste and accessibility.  
Launched in 2016, BFR was inspired by Pettigrew's experiences working in grocery stores and volunteering for the local food bank. 
"Through my time of volunteering, I saw that the things they were giving away were all [non-perishable], so I felt there was a need for fresh food," she explains. 
"They're restricted with best-before dates and [other regulations]… [s]o I recognized that I would have to do something separate and outside of the food bank in order to address those issues." 
With BFR now into its third year, Pettigrew says volunteers collect and sort roughly 500 pounds of food a day. Items vary from fresh produce and meat to dairy and baked goods, all of which would have ended up in the compost or landfill. 
"There's a want and a need on either end," says Pettigrew. "Grocery stores don't want to throw it out, and people need food, so why is food being made and grown just to be thrown out?" 
No questions asked
Open to the public three days a week, BFR has a no questions asked approach, and welcomes all members of the community to "shop" their shelves, no matter their situation. 
From supporting the community through its store, as well as working with groups such as Parent Link, the food bank, local daycares, and community dinners, Pettigrew says the passion for BFR has been surprising, and she's excited to see where they'll go in the future. 
"[Our partners are] so eager to help," says Pettigrew. "It's surprising how much ownership and commitment there is; it's amazing." 
Find out more