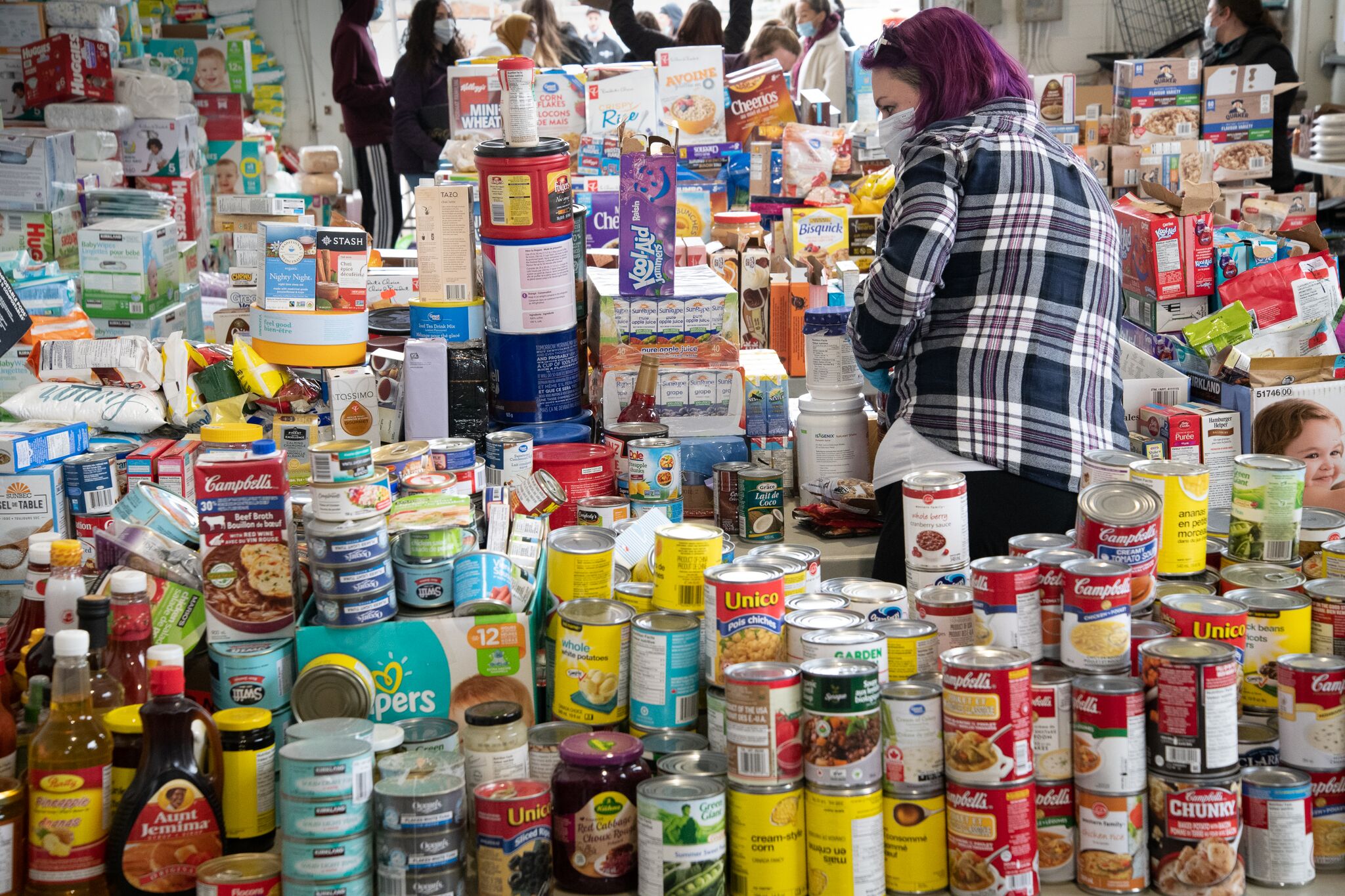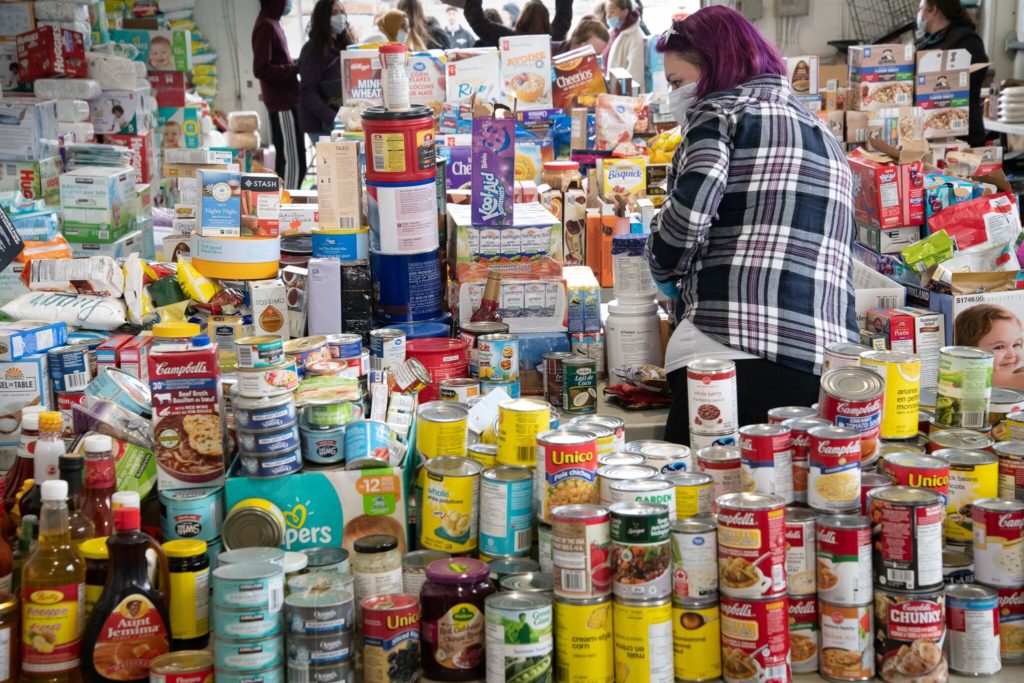 Flood water hadn't completed its assault on downtown Fort McMurray late last month before an unofficial army of volunteers mobilized to support displaced residents and businesses.
Organized largely through messages on social media, these volunteers collected and distributed food, clothing, and other essential supplies to flood evacuees. They also marshalled sandbag brigades in attempts to protect essential infrastructure like the city's only hospital.
The flooding of what the municipality calls its "lower townsite," situated at the convergence of the ice-jammed Athabasca and Clearwater rivers, began on April 26, with the water creeping up from the southeast. Within 24 hours, the municipality had ordered the evacuation of the entire low-lying urban area with its almost 13,000 residents. The water was on its way to surrounding some 1,200 buildings.
Hailey Kubas, a student in the Practical Nurse Program at Fort McMurray's Keyano College lives in the Abasand neighbourhood on a hill overlooking the lower townsite.
They know what it's like to be displaced; in 2016, Kubas and her husband lost their house to the Horse River Wildfire.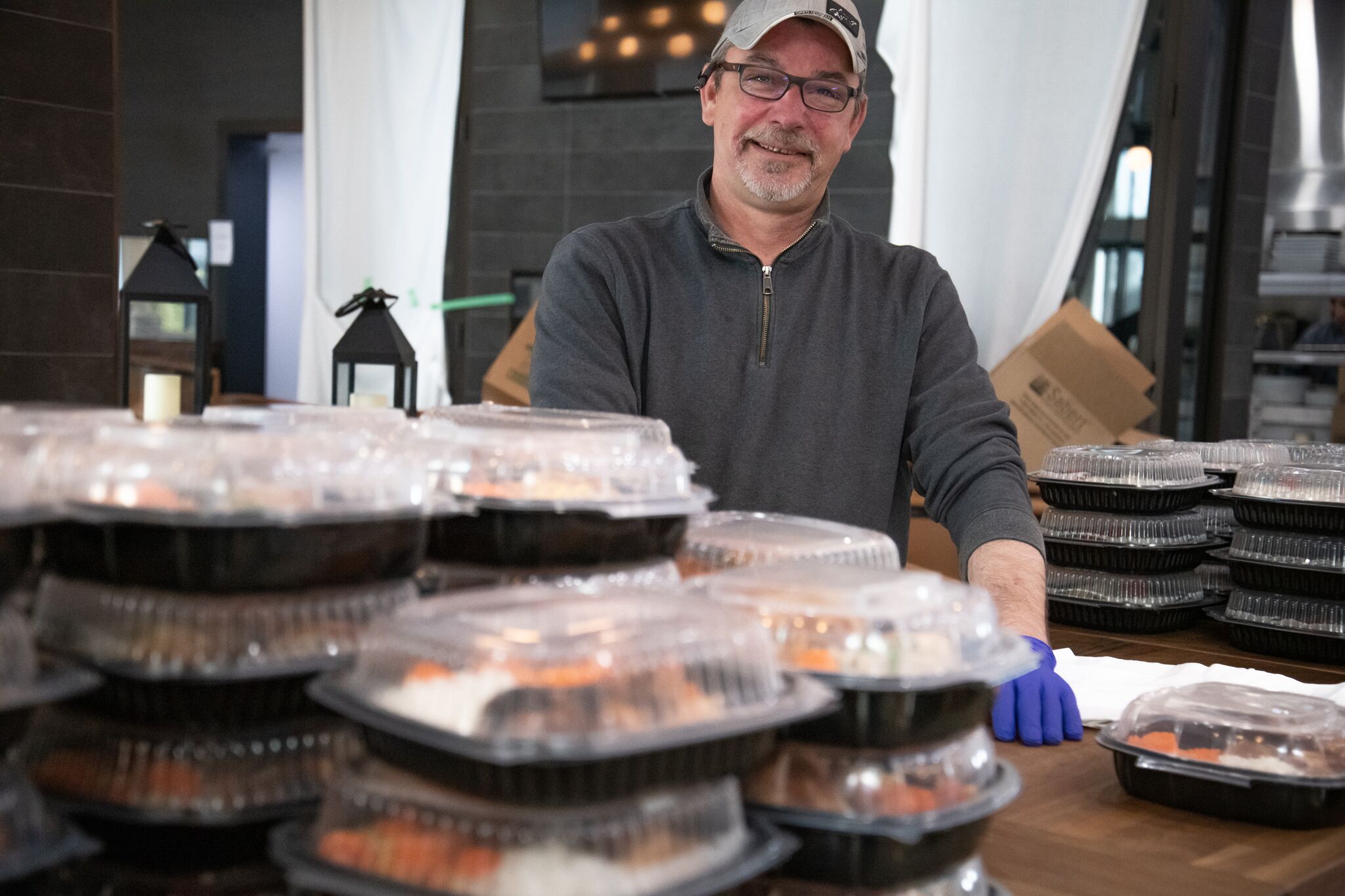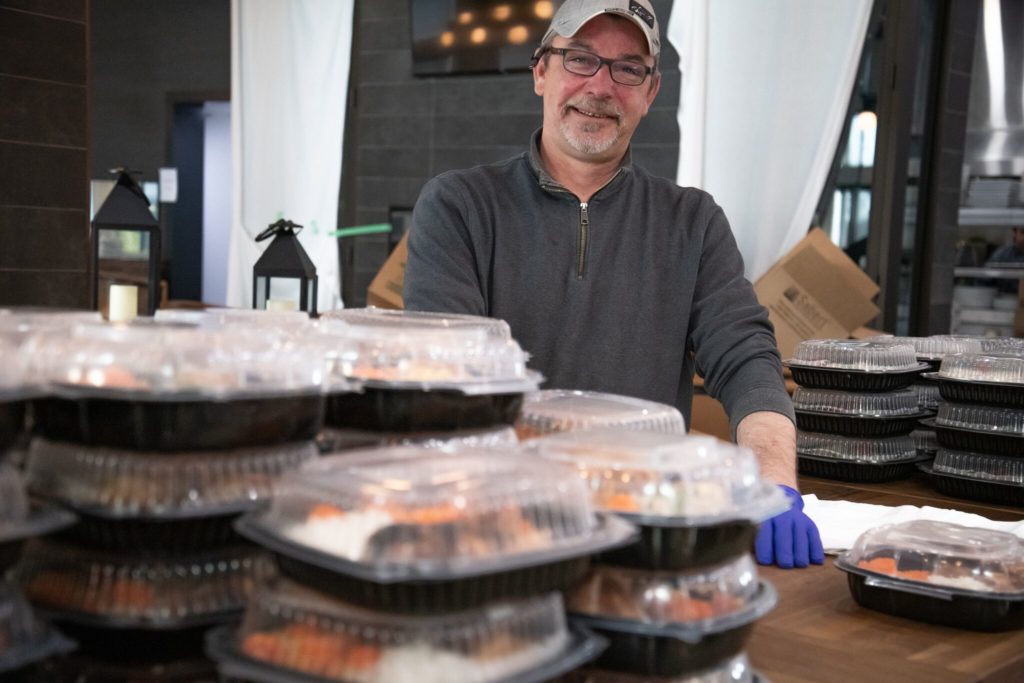 On April 27, the pair took a walk from their rebuilt home to view the flood damage from a safe distance when they saw that people were piling sandbags in front of the Northern Lights Regional Health Centre, the hospital in which Kubas was about to begin her clinical practicum.
The couple joined in that effort as the water began to cover a lower-level parking lot of the hospital. The hospital was eventually spared flood damage.
From the sandbag brigade, Kubas, along with a number of other Keyano nursing students, joined teams of volunteers across town who were collecting and distributing food and other emergency supplies to evacuees out of the garage of a local automobile dealership. These efforts were made more critical by flooding at the local Food Bank.
The attempt to provide temporary shelter at Summit GM quickly grew as calls for help and offers of support peppered social media. Sandwich shop owner, Billy Martin, helped instigate that effort, and had his team making meals for evacuees even as his own home was being flooded in the lower townsite.
What started as just trying to find a building [for a temporary shelter] turned into so much more, with people bringing donations of food and toiletries.
– Hailey Kubas
By May 2, the drive-through system set up at the garage had distributed food and supplies to more than 2,000 cars. Another 2,500 hampers were delivered to work camps and hotels housing evacuees around the city where some of the kitchens had been closed by the pandemic, explained Martin.
"What started as just trying to find a building [for a temporary shelter] turned into so much more, with people bringing donations of food and toiletries." Kubas said she saw a wide range of reactions as evacuees filed past in the drive-through, from gratitude to just crying.
"Some of them were my friends. You wanted to give them a hug, but you couldn't, due to COVID," Kubas added.
A Facebook page ("Ymm20 Flood and Evac Coordination"), launched by Dave Scantland and managed by other tireless volunteers, like JodyAnn McSkimming, played a large role in coordinating offers of help and directions for evacuees.
McSkimming said the page quickly became a clearing house for flood-support information, relaying calls for volunteers, and directing evacuees to services and donations, including truckloads of supplies coming into town daily from across the province.
"The point was to get as much help to as many people as possible without running all over each others' efforts."
"[Efforts to help evacuees] kept growing so rapidly that it became what is was out of shear heart. Everybody stepped up," Kubas said. "It was great to see the community come together."
—  Steve Bonisteel, Greenlight Creative
Did you enjoy this article?
Subscribe to the Rural Health Beat to get a positive article about rural health delivered to your inbox each week.
Tagged In