Dr. Gavin Parker has had ties to the Rural Health Professions Action Plan (RhPAP) for a long time. RhPAP's new board chair was introduced to the organization in the early 2000s as a medical student at the University of Calgary when he took part in a post-secondary skills weekend in Hinton and Jasper.
"And truth be told, I was probably more interested in the free ski passes and ski day they gave us on the Sunday," recalled Dr. Parker with a smile. "And a little bit less keen about the medical skills that we did on the Saturday at the Hinton Hospital."
Little did he know the lasting impression this trip would have on his career. At the time, he had been planning on going into neurosurgery, but seeing rural medicine for the first time changed his career trajectory.
"That kind of become the start of my rural love affair with medicine. I was so impressed with the diversity of skills that the doctors got to engage in on a daily basis, how happy they really seemed, and what a resource they were to their community."
A short time later, he participated in an RhPAP-sponsored physician mentorship program where he shadowed a physician in Crowsnest Pass and Fort MacLeod.
"I saw my very first surgery as a medical student in Fort MacLeod actually. It was a C-section."
I've benefited from so many different aspects of [RhPAP]. – Dr. Gavin Parker
He then took part in the Rural Alberta South Family Medicine Residency Program, or RAS, an initiative that was founded collaboratively by RhPAP and the University of Calgary. Rural resident physicians in this program are based in Medicine Hat or Lethbridge but spend much of their time practising in surrounding smaller communities.
For Dr. Parker, those communities included Rocky Mountain House, Milk River, Raymond, and Crowsnest Pass. In each of those areas, he lived in RhPAP-supplied accommodations.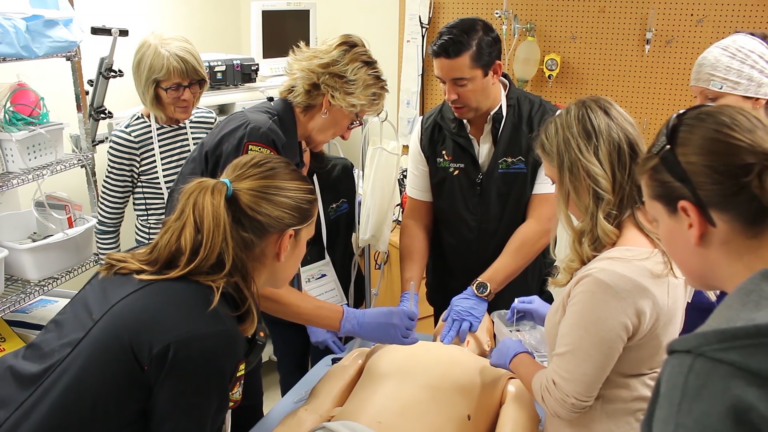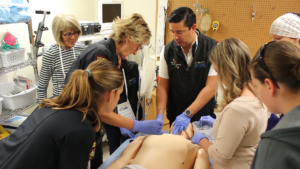 When he finished his rural residency, Dr. Parker worked as a locum physician through the RhPAP-sponsored Physician Locum Program, filling in for other physicians who were sick or away.
In 2007, he put down roots in Pincher Creek, practising as a family physician at The Associate Clinic where he remains today.
The following year, Dr. Parker was again supported by RhPAP both financially and operationally, when he did his GP-Anesthesia fellowship in Calgary, acquiring additional skills to support surgical, obstetric, and emergency services in his community.
RhPAP is an organization that I've been very proud to have had a long association with. – Dr Gavin Parker
In 2014, RhPAP provided financial support for Dr. Parker to take a month-long training program for cardiac stress testing at the Mazankowski Heart Institute in Edmonton. He now performs 20 to 30 cardiac stress tests a month at his practise in Pincher Creek. Having this service available saves Pincher Creek area patients from having to drive to a larger centre such as Lethbridge or Calgary.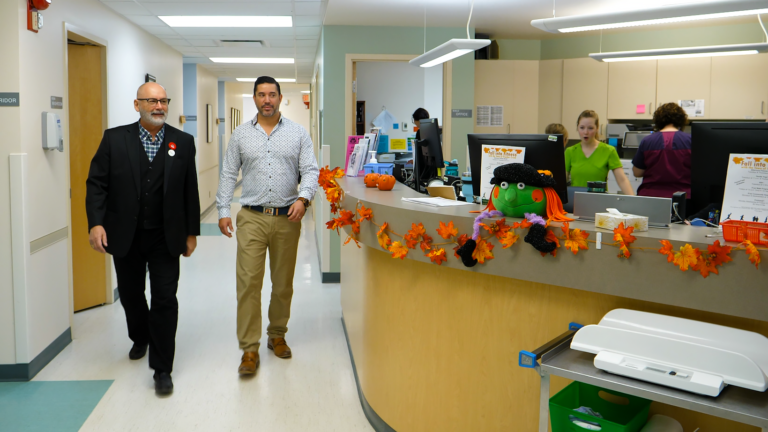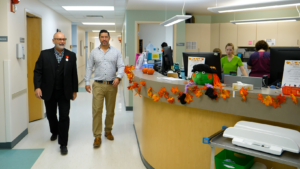 Since 2013, he has also served on the RhPAP Board of Directors. For Dr. Parker, it's an opportunity to give back to an organization that has always been there for him.
"It's an organization that I've been very proud to have had a long association with. I feel I've benefited from so many different aspects of [RhPAP].
"I hope to keep helping RhPAP meet the needs of rural health practitioners and, most importantly, the rural patients that we serve."