Conference Graphic Recorder (entire conference)
Joleyne Mayers-Jaekel, MA(L), ACP – VICLARITY INC.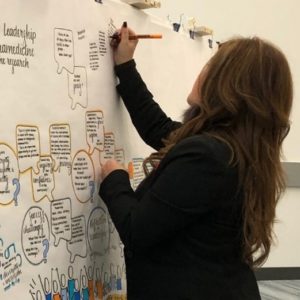 Joleyne was introduced to visual process work while teaching overseas at the University of Doha for Science and Technology in the School of Health Sciences in Qatar . She is known for synthesizing diverse views into salient and poignant statements coupled with powerful images. For information on the power of graphic recording, contact her at viclarity@gmail.com. Joleyne is a registered paramedic with the Alberta College of Paramedics and brings over two decades of healthcare experience in paramedic practice and leadership to her current role as Owner/ Director at ViClarity Inc.
Tuesday October 4
AHS Speaker Session: Making the Pivot – Tammy Syrnyk RN, TAS
Tammy Syrnyk is a Senior Advisor- Provincial Nursing Strategy Talent Management- Talent Solutions for AHS
She is pleased to be attending this event and appreciate the opportunity to network with our community members!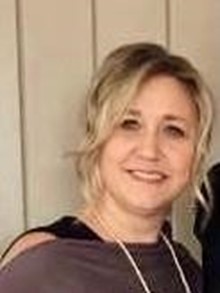 Tammy was raised on a mixed farming operation in central Alberta and her first experience in health care prior to becoming a registered nurse was volunteering at our rural hospital. As a Senior Advisor for Alberta Health Services Talent Management – Talent Solutions Provincial Nursing Strategy Portfolio,  she collaborates in support of our current and future nursing workforce.
Unstoppable Conversations – Wendy Schneider
Wendy Schneider is the Community Development and Municipal Government Champion for Unstoppable Conversations. She is the Executive Director of Green Hectares, a successful rancher with international accolades as a breeder, and has held multiple board positions at organizations such as Northlands, and is an active member of the Global Institute for the Empowerment of Women. Wendy has worked with dozens of rural communities and hundreds of small businesses to empower their success, with a particular passion for youth, agriculture, and rural communities. Her expertise ranges from difficult conversations to effective corporate cultures, and from executive coaching to organizational and community transformation.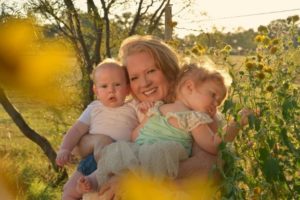 Unstoppable conversations is dedicated to Causing Leadership for a Transformed World. Wendy works with corporations, NPOs, and communities to help them see what's in their blindspot and then unleash their full potential. Leaders who are willing to transform themselves can transform their organizations, and those organizations can transform a community, an industry, or the world.
Session Outline
An exercise in "getting people". It's about listening for what people are saying without parroting it, but really "getting it". What is their experience? (What informs that experience? What influences their context?) Rather than hearing their words, it is about looking inside of what they've said and, especially, "what they're committed to". Most of the time, we don't really listen.
Wednesday, October 5
A Deeper Conversation Session – Rebekah Seidel, MSW, RSW
Rebekah has worked in community development-based programs and projects domestically and internationally for over twenty-five years. Much of this involvement has focused on capacity building and program enhancement with a range of small grassroots initiatives, regional bodies and networks, and international organizations.
Rebekah has provided facilitation and leadership to planning, assessments and analyses; monitoring and evaluation; and collaborative initiatives. She uses tools and techniques to enhance inclusion and participation in community engagement / conversations, ensuring the community drives the development process.
Rebekah's most recent work has been with rural, remote, northern communities and organizations found outside Alberta's two major urban centres. An understanding of rural Alberta is enhanced by her choice to live in, and contribute to, a rural community in central Alberta.
Community and organizational capacity building, inclusive participation, critical assessment and empowerment have been a major focus in Rebekah's work.
Session Outline
COVID has led us all to reflect on many things, including our involvement in rural health provider attraction and retention work. This afternoon's session will take advantage of having the rural ambassadors of this work in the same room engage in a Deeper Conversation of what the rural A&R Network might look like moving forward. Why is A&R important? What will motivate and inspire us to stay engaged? Where do we have control in ensuring success?
Rural Alberta communities are the drivers of this important work. This session will explore how we can all work together to not only strengthen the positive outcomes of the A&R Network but also ensure the RhPAP rural community consultant support to rural Alberta continues to be what is needed/has impact. Strategic questions will guide the conversations in a World Cafe style format, offering an inclusive planning process for conference participants to contribute to the framework of this important work into the future.
Thursday, October 6
You Gotta Nourish to Flourish – Tim Neubauer, Canadian Mental Health Association
Tim Neubauer is the Training Coordinator for the Rural Mental Health Network. He has spent over 28 years involved in community development work (asset-based), psycho-social capacity building in communities following natural and man-made disasters and training development and facilitation for organizations across Alberta looking to create psychologically safer workplaces. Passionate about citizen-led community action he is a champion for social movements seeking change at a societal level.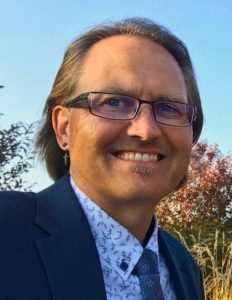 Session Outline
"Nourish to Flourish"
Self-care is often made the responsibility of the individual but in reality our ability to flourish depends more on the world around us. Intentionally building restorative practices and re-connecting with anchoring rituals help create the spaces needed to nurture our wellbeing. This workshop will look at how we can support our mental health as we recover from global disruptions and help to build a resilience canvas revealing some next steps both individually and collectively.
Taking it Home Session – Michelle Wright
Michelle has spent her life advocating for rural perspectives. Born and raised in Edmonton, she left for the wide open spaces of the prairies soon after high school providing relationship management between the energy industry and rural residents. Today she provides Community and Economic development for the Smoky Lake Region, and actively pursues collaboration and networks to serve all of NE Alberta.

Her depth (ok, let's say YEARS) of time on the planet has given her the ability to find the barrier AND a way around, over, or under it. Her session can create a new way of being that is authentic and uses all the great learnings of the conference in a sustainable way.
Session Outline
Two days of high energy, a fire hose of ideas, and now it's time to go home. What will you take with you? How will you be transformed by what you've heard, seen, done, and the people you've met over the conference. How easily will you go back to the regular routine and how can you ensure you don't? In a humourous, supportive and challenging closing, Michelle Wright, Community Economic Development Officer, rancher, heirloom rescuer, and farm cleaner upper will engage your hearts, minds and motivations. She will inspire you to get the most benefit from RhPAP's Health Care Provider Attraction and Retention Conference so you can truly make a difference in your community.