RhPAP hosts regular Rural Community Health Provider Attraction and Retention (A&R) Conferences. The provincial conference is an opportunity for rural community A&R committees, as well as interested community members from across Alberta, to come together and share experiences, learn about new initiatives related to the attraction and retention of health-care providers to rural communities, and network with other rural community members.
2022 Rural Community Health Provider Attraction and Retention Conference
Drayton Valley, Alberta

The "Put on your Perspectacles: Looking through the rural lens" conference featured three days of interactive sessions, informative presentations, and shared peer-to-peer knowledge with the goal of returning attendees to their communities feeling inspired and empowered.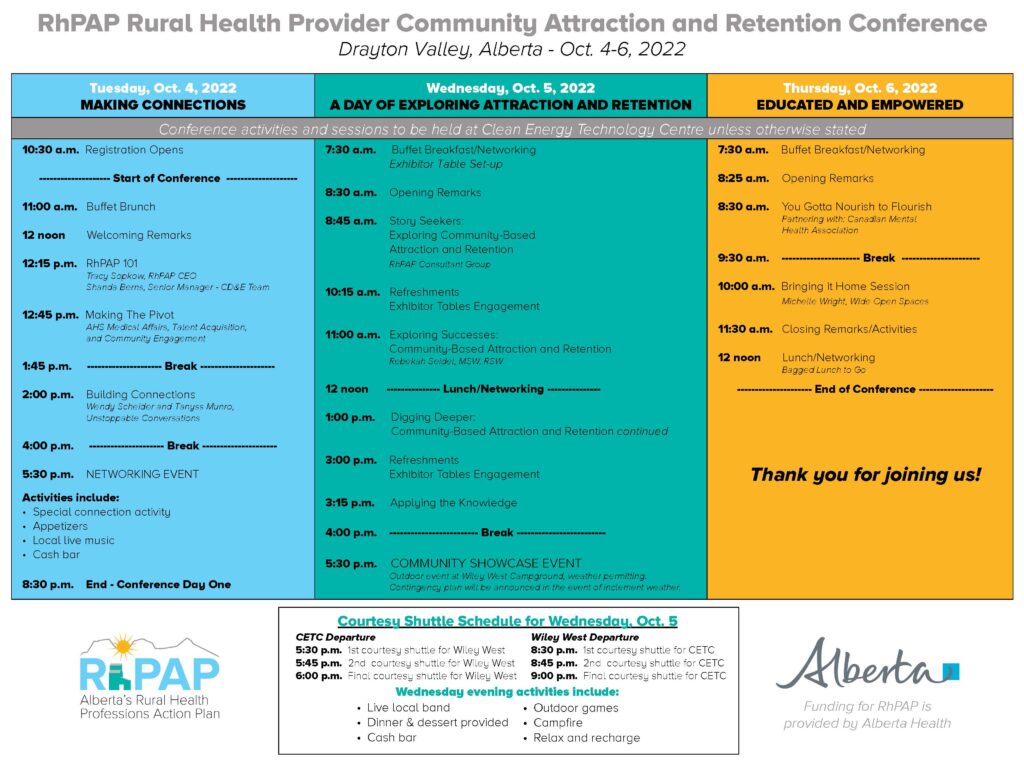 Click below to watch the conference recap video:
Click here to view photos of the conference on RhPAP's Flickr page.
For more information on the A&R conference, contact the Rural Community Consultant for your area.