The 2022 RhPAP Rural Community Conference is SOLD OUT! Thank you to all who registered.
RhPAP hosts regular Rural Community Health Provider Attraction and Retention (A&R) Conferences. The provincial conference is an opportunity for rural community A&R committees, as well as interested community members from across Alberta, to come together and share experiences, learn about new initiatives related to the attraction and retention of health-care providers to rural communities, and network with other rural community members.
Get ready to put on your Perspectacles!

The "Put on your Perspectacles: Looking through the rural lens" conference will feature three days of interactive sessions, informative presentations, and shared peer-to-peer knowledge with the goal of returning you to your communities inspired and empowered.
Here are a few things you can expect:
• Exploring community attraction and retention through an A&R Network approach.
• Engage and network with other A&R champions from across Alberta.
• Enjoy a special community-based evening with amazing local scenery, food and entertainment.
• Reconnecting. Fun. Food. Fellowship.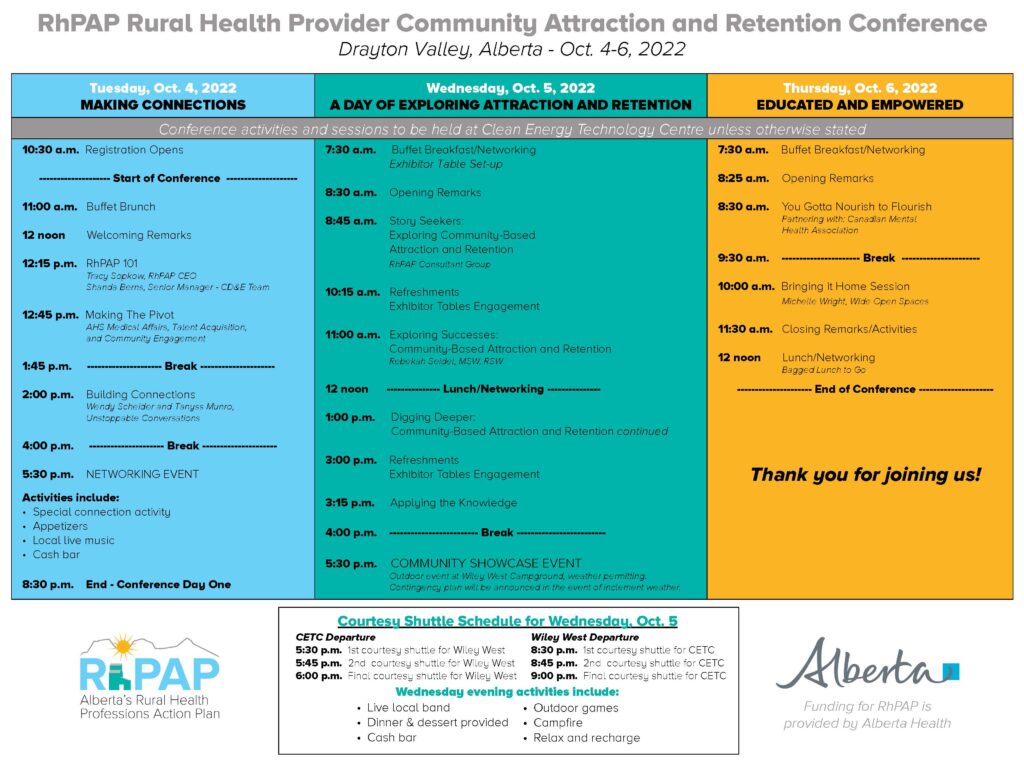 For more information on the A&R conference, contact the Rural Community Consultant for your area.