In previous articles, we introduced the first two pillars of RhPAP U: Rural Population Health, and Rural Health Policy. Today, we introduce Pillar III – Rural Health Research. 
Rural Health Research has two sections: Key issues in rural health research, and rural health research resources.
Although we understand that research may not be of interest to everybody, it is important for several key reasons. To improve health care and health outcomes for rural Albertans, we must first understand what impacts health and how. Rural health research helps us answer these questions.  
At present, most health research is done in urban settings, and, unfortunately, in research as in health care, solutions that work well for the city do not always work for rural environments. The realities and needs of rural people are distinct, and rural health systems and practices are different.  Conducting health research in rural communities can better identify the best solutions for local areas. Rural health-care practitioners have an essential role to play in rural research; however, everyone can contribute by participating in research projects that study rural health issues.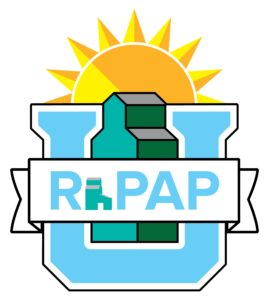 In the key issues in rural health research section, you can learn about the questions and challenges researchers are exploring to find better solutions for rural residents. For example, you can learn about why it matters how we define rural; how to become a patient and community researcher through the PaCER program; and RhPAP's role in rural health research.  
There is another reason why rural health research is so important: without high quality research, it is difficult to create effective strategies for improving the health of rural communities. Staying current on research is not always easy.
The rural health research resource section will help you find information on the latest research and health strategies that have worked for other rural communities.
This section contains a comprehensive collection of research information on rural health topics from credible sources such as the Rural Health Information Hub and the Rural Health Research Gateway. You will find links to research produced in Canada by the Centre for Rural Health Research in B.C. and the Gateway Centre of Excellence in Rural Health. You will also find links to relevant academic journals and reports on rural health.  
We encourage you to continue to explore RhPAP U and to send us your feedback!