On any given day, Donna Bonsteel and Shawna Banman can be found moving furniture across the province, shopping for lamps and other household items, unpacking dishes, assembling beds, or chatting with landlords.  
In between, there are always—a lot—of bills to pay and logistics to coordinate. 
The dynamic duo are coordinators for RhPAP's Rural Accommodations, a program that finds housing for learners from the University of Alberta and University of Calgary's medical programs who are completing their studies throughout rural Alberta. RhPAP has arranged and funded accommodations for medical learners for more than two decades. 
Today, the two RhPAP staff members manage 119 furnished properties province-wide including homes, townhouses, and suites for about about 1,000 learners from the two universities annually. 
"Honestly, it is the greatest job I think anyone could ever have," said Shawna, who joined the RhPAP team in March 2011. 
"It's such a unique job. It's administrative, it's community building, and a little bit of physical labor," she explained of her role handling housing for Southern Alberta. 
For Shawna, her work with RhPAP has always been more than a job. 
She's been a cheerleader for rural Alberta health care ever since her father suffered several mini heart attacks over a three-day period 12 years ago. 
Her dad was experiencing what he believed was indigestion when he checked into the Redwater Health Centre, 65 km northeast of Edmonton. Dr. Godwin Mouton ran tests and, although they came back normal, the physician decided to play it safe, keeping Shawna's dad overnight to rerun the tests in the morning. 
Dr. Mouton's inkling was right and the next morning Shawna's dad was promptly sent to the University of Alberta Hospital for a triple bypass.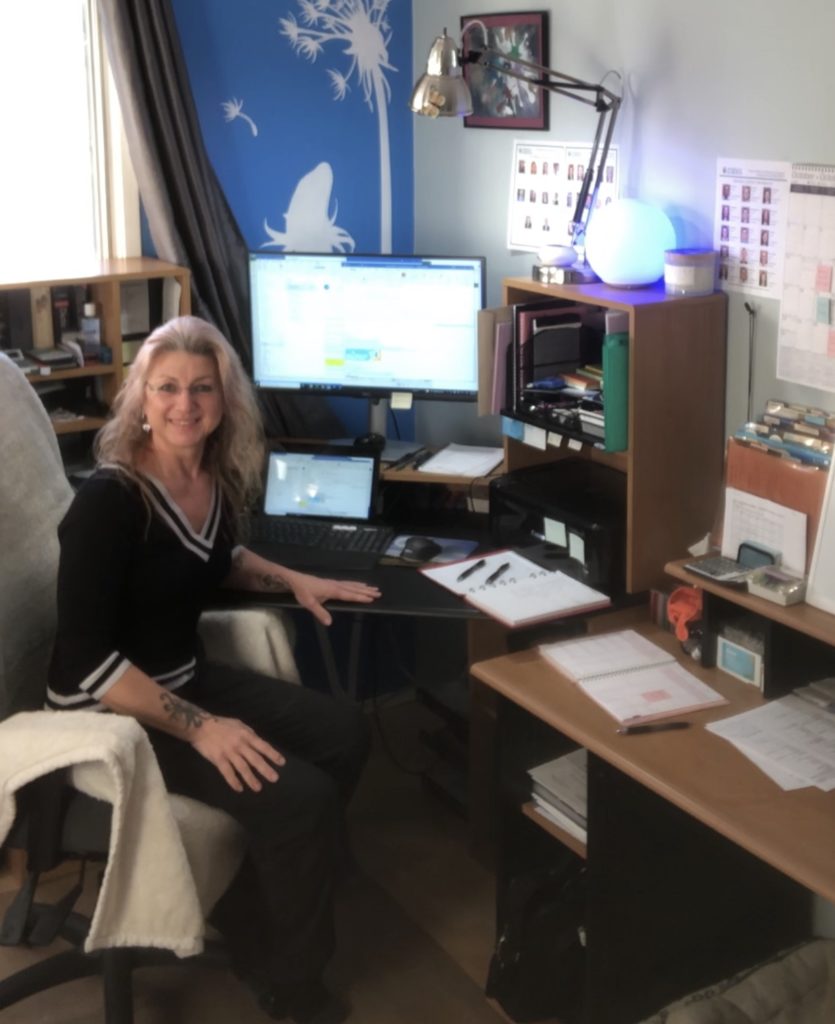 "When the heart surgeon came out [after surgery] he said, 'you owe gratitude to Dr. Mouton for keeping your dad overnight and rerunning these tests,'" the specialist told Shawna. 
"'I have a sneaky suspicion that he wouldn't have made it another night.'" 
When Shawna started working with RhPAP two years later, she saw how the organization's support could help health providers save more lives in rural Alberta, just like Dr. Mouton had done for her dad. 
Shawna learned the ropes from her colleague, Donna, who had started with RhPAP two years earlier, and now oversees accommodations for Northern Alberta. 
Donna spent much of her early days with RhPAP splitting her time between special programs and housing. When set up was required, she and three or four other RhPAP employees would load their vehicles and head out to prepare the various properties where medical learners could stay. 
"I had never been to Bonnyville, and I had never been to Slave Lake. [Training rotations have] been a really great way of seeing and experiencing parts of Alberta that, otherwise, I would probably never venture out to."
– Mallory Alcock, who will soon complete her Masters in Nursing as a nurse practitioner
With 40 additional properties added to RhPAP's accommodations over the past 11 years, Donna and Shawna now work full time for that department. 
The pair often tweak the number and location of available accommodations, as well as the dates and arrangements for individual learner bookings. Rural rotations can last anywhere from two weeks to a year, depending whether the learners are students studying to become a doctor or resident physicians who are engaged in their practicum training. 
One resident, who was living in RhPAP-coordinated housing, ended up meeting up with some of his emergency contacts behind the fire line in Slave Lake trying to help with evacuations.
"I ended up hearing later that that student gave a presentation during his residency, explaining that experience," recalled Donna of the 2011 blaze that tore a fiery path through the town of Slave Lake. "Near the end, he was sending messages to his parents to let his [partner] know, 'I love you, in case anything happens.'"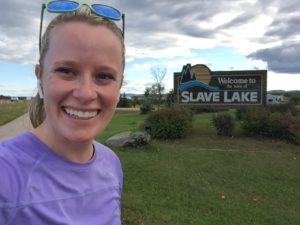 It was a trying time for the community, and RhPAP staff was quick to help out as their accommodations were spared by the fire.
"Ten out of the 11 doctors in Slave Lake lost their homes. At that time, we had three properties there, so we provided those properties to the doctors in need," said Donna, noting learning placements were cancelled in Slave Lake for the remainder of that year.
Finding properties that are safe, clean, and in good condition throughout rural Alberta can be challenging, especially in communities where there are few rentals on the market, Donna explained.  
The coordinators often test drive the properties by staying overnight themselves, so they make sure the beds are comfortable, the internet is reliable, and identify any noise issues. 
About one month before learners arrive, details such as where they will be living, keypad codes, parking instructions, and where to put their garbage are shared with the learners. 
While RhPAP housing has primarily served medical students and resident physicians over the years, they have also started providing accommodations for other health-care learners when properties are available. 
"We are from rural, so we feel like we're giving back."
– Donna Bonsteel, RhPAP's Rural Accommodations coordinator for Northern Alberta
One of these students is Mallory Alcock, who is set to complete her Masters in Nursing as a nurse practitioner next April.  
According to Mallory, the fact that RhPAP handles accommodation requests has taken a load off her mind. It has also given her a taste of rural Alberta. 
"I had never been to Bonnyville, and I had never been to Slave Lake," she said of her two placements.
"It's been a really great way of seeing and experiencing parts of Alberta that, otherwise, I would probably never venture out to. I just felt … an overwhelming sense of gratitude." 
Mallory looks forward to working rural. 
"I'm just a big believer that the role of the nurse practitioner is best suited for rural. I do hope … at some point in time [to] practise in a rural community."  
With the rentals staged and ready for move in, the accommodation team's priorities switch to invoicing and bill paying. RhPAP covers the rental costs including utilities, internet, as well as yard care and snow removal. On average, the team deals with 150 to 200 bill payments in a single month. 
"With RhPAP's support, I can focus on my medical training without having to worry about booking and paying for accommodation," adds Dr. Rebecca Ng, a resident physician studying through the University of Calgary who has stayed in RhPAP housing in Crossfield, Stettler, and Lethbridge.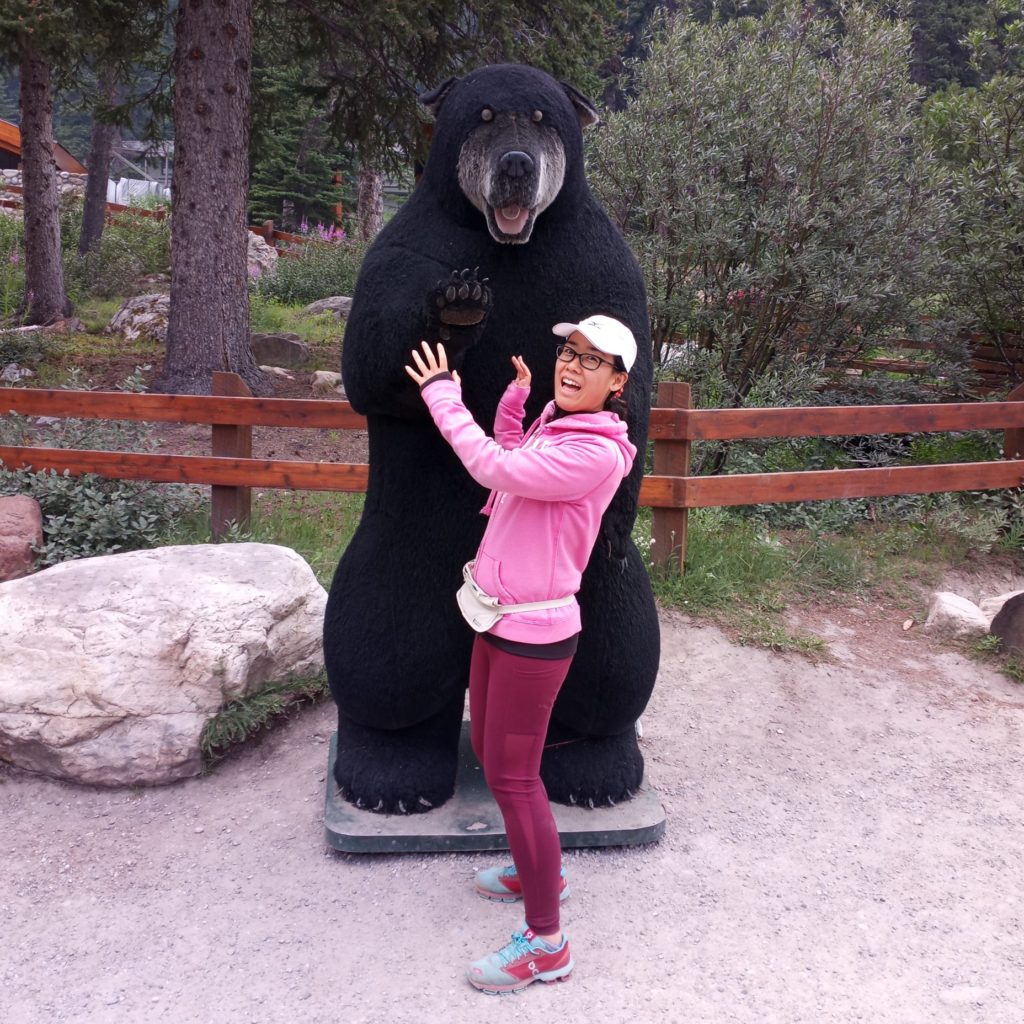 Over the years, Donna and Shawna have made many contacts throughout rural Alberta. It's common to see learners doing multiple rural placements and some physicians may go on to become preceptors who teach in rural locations. 
"A while ago, I went into the doctor's office, and I happened to be wearing my RhPAP shirt," said Donna.  
"When the doctor came in and saw my name on the chart and my RhPAP logo, he said 'you put me up in housing in Whitecourt.'" 
Having rural roots comes in handy for Donna, who grew up in Barrhead, and Shawna, who lived near Beiseker northeast of Calgary, and later near Redwater. 
"We are from rural, so we feel like we're giving back," said Donna.  
"We understand rural, and we know how to communicate with the players we have, whether it's the [accommodation] cleaners, the landlords, or the key holders."