Known for being close to the geographic centre of Alberta, the town of Swan Hills will be the gateway for future healthcare professionals to discover the advantages of living and working in a rural Alberta community.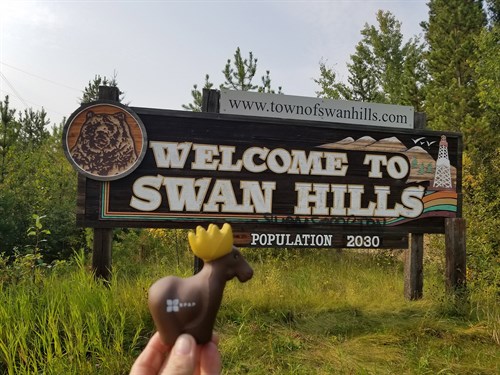 On March 10 and 11, 2018, about 55 post-secondary students studying numerous healthcare disciplines—including medicine, nursing, physiotherapy, respiratory therapy, ultrasound and EMS—will learn six new skills at a weekend Skills event, sponsored by the Rural Health Professions Action Plan (RhPAP), Alberta Health Services, and the Swan Hills Community Health Board.
Health care professionals from Swan Hills Healthcare Centre will introduce students from NAIT and the University of Alberta to the broad range of skills used every day in rural communities, including suturing, casting, intravenous (IV) starts, airway management/intubation, spinal immobilization, and ultrasound.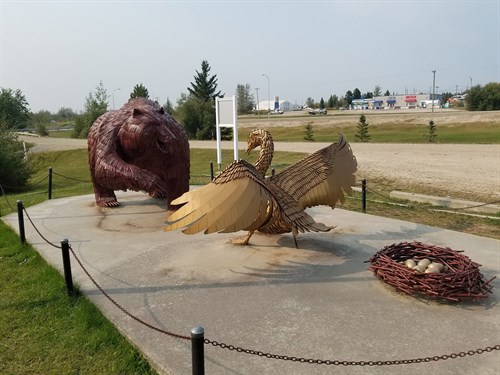 RhPAP Skills events provide rural Alberta communities with a unique opportunity to make a positive impression on future healthcare professionals through showcasing local amenities and attractions.  Participants will experience the best of local culture at a community dinner hosted by the Swan Hills Community Health Board on Saturday night, followed by ice fishing at Edith Lake on Sunday morning.
Skills events, including Skills Days and Skills Weekends, are sponsored by the Rural Health Professions Action Plan, and are scheduled in rural Alberta communities throughout the year by the RhPAP Health Professions Students' Initiatives Coordinator.
Established in 1991 by the Government of Alberta as the Alberta Rural Physician Action Plan, a renewed Rural Health Professions Action Plan, or RhPAP, is transitioning from a rural physician support program to a rural allied health professionals and community development agency. Our vision is to help rural Alberta have and sustain the right number of rural health practitioners in the right places, offering the right services, through community and professional development programs, services, and evidence-informed advocacy. We are grateful to Alberta Health for its continued financial support.
-30-
For more information please contact:
Rosemary Burness

RhPAP Health Professions Students' Initiatives Coordinator

Office: 403-995-2136

Cell: 403-650-6268

Rosemary.burness@rpap.ab.ca

Jonathan Koch

Director, Communications and Marketing Rural Health Professions Action Plan

Tel: 587-987-4325