As Valentine's Day approaches and thoughts turn to romance, RhPAP thought it would be interesting to speak with some health-care couples—including doctors, nurses, health-care aides, medivac pilots, a paramedic, and a fire chief—to learn about how they keep the fires of passion burning in the face of an unpredictable schedule and the stress that comes with working in the health field.
The good news on our findings? None of the couples can imagine it any other way!
---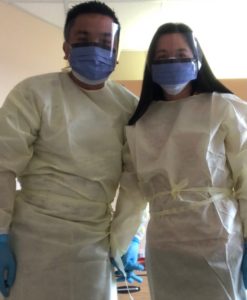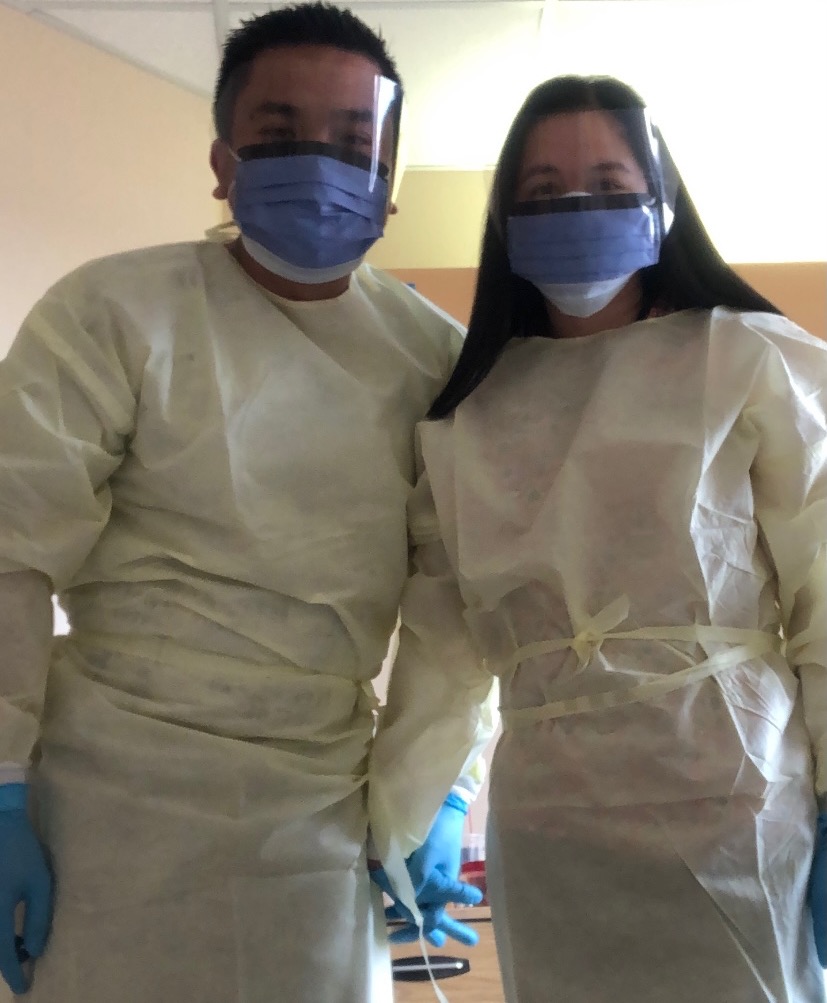 Two Hills health-care aides Gino and Jasmin Panlilio are like two peas in a pod. 
The married couple has followed the same path over the past 15 years, having first set eyes on each other in nursing school in Manilla, Philippines. 
"Jasmin [and I] were together since Day 1. We had the same professors, same classmates, … we even went to the same hospital for our first job," said Gino. 
The pair trained as registered nurses in the Philippines, and now work as health-care aides in the northeastern Alberta town. As time and money allow, they both plan to update their training to become licensed practical or registered nurses. 
The Panlilios immigrated to Canada in September 2010 hoping to secure jobs in Calgary. It was a competitive market in the health-care field at that time, so they decided to look beyond the larger urban centres for work.  
They were a package deal and "'Boom!' Two Hills [hospital] called and they had two available full-time positions," recalled an enthusiastic Gino. 
On February 14, 2011, the couple began work in the continuing care unit at the Two Hills facility northeast of Edmonton. It didn't take long before their affection for the community matched the passion they have for one another. 
"We fell in love with Two Hills, the people, the residents, and the community," said Gino, who was a registered nurse in the operating room back in Manilla. "Living in a small community in rural Alberta gives you peace of mind. I would not … change this even for a million dollars." 
Two years after arriving in Two Hills, the couple had their first child, a daughter named Gabrielle. While Gino and Jasmin perform the same role in the 56-bed continuing care unit, it's mainly on different shifts so one of them can watch Gabrielle. 
"She grew up [on the long-term care unit] until she was four or five years old and went to school," Jasmin added. 
Gabrielle often tagged along with her mom to work in the afternoons, and then, after shift change, she would go home with dad for the evening. The 15-minute shift overlap at the hospital was a fun time for Gabrielle as she could interact with the residents, push the Baba's wheelchairs, and help set the tables in the dining room.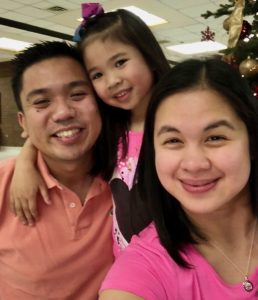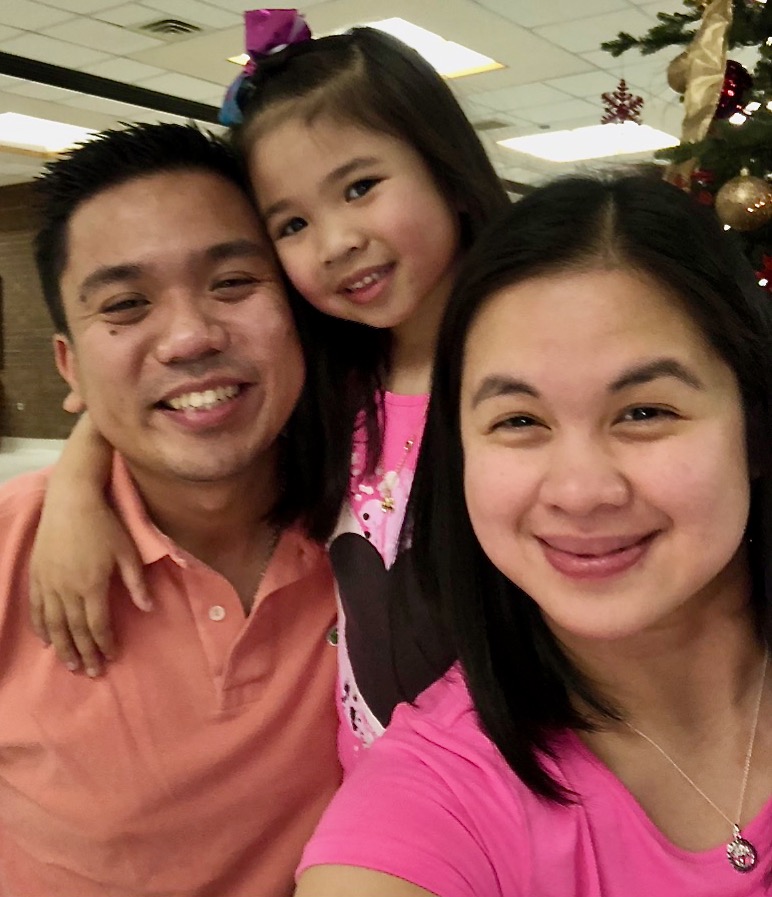 The seven-year-old still loves to see the residents, and they enjoy her presence as well, although the pandemic has put these visits on hold for now. They often inquire how their young friend is doing. 
The long-term care residents also keep tabs on Gabrielle's parents. When one of them is working, residents always ask: "Where is your husband? Where's your wife?" Gino said. 
He is fondly known by residents as the entertainer (he loves to play the piano), while Jasmin is the more serious and compassionate of the two. At work, the spouses treat each other as colleagues to maintain a professional relationship. 
Besides shift change, mealtime is another opportunity for Gino and Jasmin to connect; their house is so close to the hospital they can both come home. 
"We only see each other at lunch break," Jasmin and Gino both chimed in. They often finish each other's sentences. 
"And we make sure we have the same days off." 
When not working, the family often ventures into Edmonton, about 1.5 hours away to explore the food scene. While it's fun to visit the big city, they are always grateful to return home to Two Hills. 
As much as they live parallel lives, the couple "tries not to bring work home" in their conversations, said Jasmin. 
 Says Gino: "It's redundant." 
— Lorena Franchuk
Did you enjoy this article?
Subscribe to the Rural Health Beat to get an article about positive developments in rural health delivered to your inbox each week.