As Valentine's Day approaches and thoughts turn to romance, RhPAP thought it would be interesting to speak with some health-care couples—including doctors, nurses, health-care aides, medivac pilots, a paramedic, and a fire chief—to learn about how they keep the fires of passion burning in the face of an unpredictable schedule and the stress that comes with working in the health field.
The good news on our findings? None of the couples can imagine it any other way!
---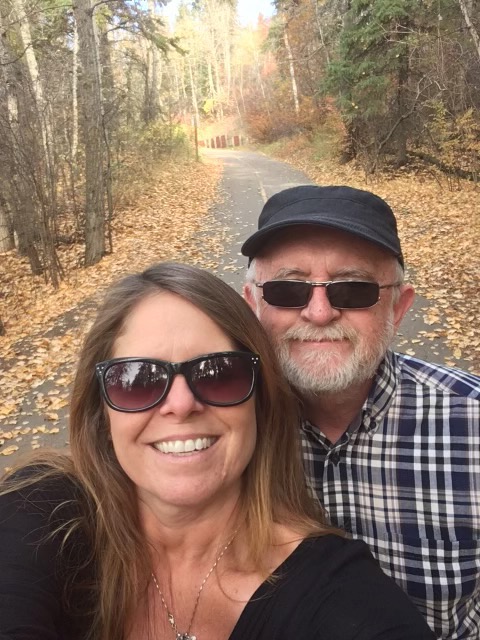 The line separating work and personal time has always been blurry for the O'Connors. 
RhPAP Director Dr. John O'Connor and his wife, Charlene, a registered nurse, don't seem to mind a bit, after all, they have been a successful team in and out of the office for 23 years. 
"It's kind of what we signed up for," said Charlene, who is now semi-retired but continues to work part-time with her husband a few days a month when he travels to their clinic in Fort McKay north of Fort McMurray and other area commitments. 
"Even though most [patients] know our private cell phone numbers, the calls that we get are legit, they need to be dealt with.… I guess [we had] a few too many Christmas dinners interrupted and maybe birthday parties. … It was just sort of our life," she said. 
The couple met when Charlene returned to school as a mature student in the nursing program at Keyano College in Fort McMurray. The Irish-trained physician had been asked by the college to oversee some nursing students from the program. The day Dr. O'Connor and Charlene were first introduced they flew to Janvier, a small Indigenous community about 120 km southeast of Fort McMurray, to provide health care to area residents. 
Their fondness for one another grew over time and the duo became a couple two years later. Charlene joined Dr. O'Connor's practice as a nurse for his clinic covering Fort McMurray, and the Indigenous communities of Fort McKay, Janvier, and Fort Chipewyan.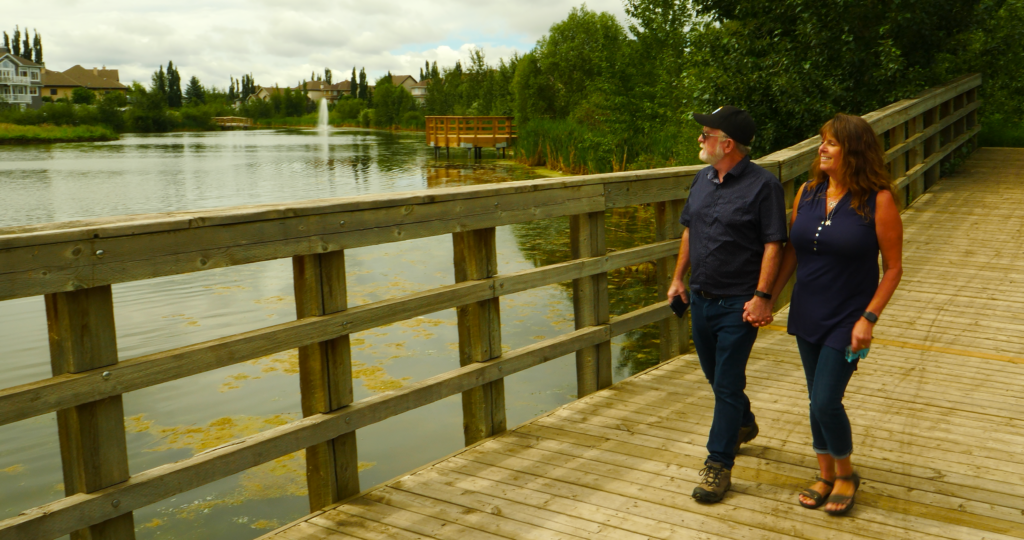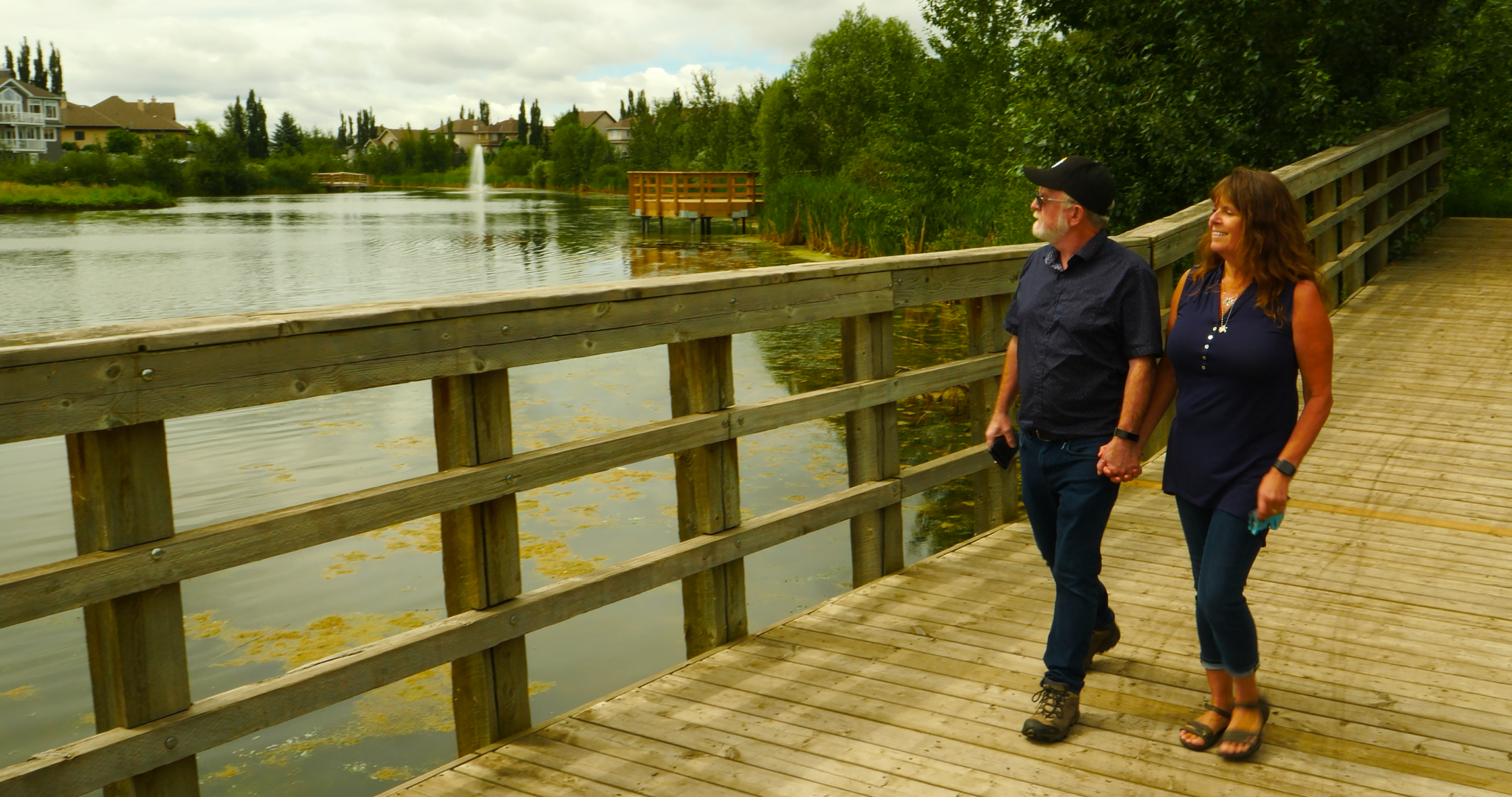 Over the next few years, the couple raised their blended family of six sons and one daughter.
"When we had our own practice and worked together, we were pretty much together every single day, every moment of every day, except when John was flying up to Fort Chip," said Charlene, noting "I couldn't leave teenagers alone in the house." 
There was plenty of time for debriefing during the flights and long drives in and out of Fort McMurray as the couple visited their patients in the smaller centres outside Fort McMurray.  
"I don't think we've ever considered it a challenge. I don't think we would ever see each other if we didn't work together," she said. 
At one point in his career, Dr. O'Connor found himself in a situation where he was on-call 24-7, even on days off. It's recently dawned on him that his availability by cellphone has allowed for continuity of care for his patients. 
"I would advise [physicians] to try it. It might sound crazy, but it's actually worked out well from my standpoint to keep on top of what's happening with patients as well." 
Despite the blending of the couple's work and personal time, the soulmates couldn't imagine it any other way. And their adult kids have come out of it with an appreciation for health careers. 
"It couldn't have been that bad, because some of our kids have gone into health care," Charlene said, noting their extended family encompasses a doctor, a nurse, a paramedic, and an occupational therapist. 
"The young girl [who] married our son—the doctor/paramedic team—they started dating at 14 years [old]. She's been well used to our lifestyle. And she still went into family medicine and knew what she was getting into." 
"I don't think we've ever considered it a challenge. I don't think we would ever see each other if we didn't work together," – Charlene O'Connor, RN

The O'Connors moved to Edmonton in 2007 but they still keep tabs on Fort McKay during monthly clinics. Dr. O'Connor is also a hospitalist—a physician who is trained to manage a variety of medical issues in a hospital-setting—and travels frequently to oversee patients at Fort McMurray's Northern Lights Regional Health Centre.  
He is also on call 24/7 for the long-term care patient unit of the same health centre. 
While Dr. O'Connor works at the hospital and long-term care unit, Charlene watches her granddaughters, so their mother can pick up some nursing shifts in the emergency department. 
Back at home in Edmonton, Dr. O'Connor gives an example of how he spends his days off. He checks in on his Fort McKay patients at the hospital, and in long-term care. He takes calls inquiring about long-term care residents, from specialists and home-care nurses, and others requiring referrals. The physician often takes part in conference calls and can also confer with lawyers, as in a recent case where a patient required financial support due to health issues. 
Even in the course of this interview, when the phone rings yet again, they both take it in stride. Some of the calls are resolved with a quick answer while others are more complicated.  
For Charlene, it's just another "day off" in the O'Connor home. 
Callers are often baffled when a receptionist or a nurse isn't screening the busy physician's calls. 
"I get people calling [my cellphone] asking if this is Dr. O'Connor's office and I say, 'no, this is Dr. O'Connor.'" 
— Lorena Franchuk
Did you enjoy this article?
Subscribe to the Rural Health Beat to get an article about positive developments in rural health delivered to your inbox each week.