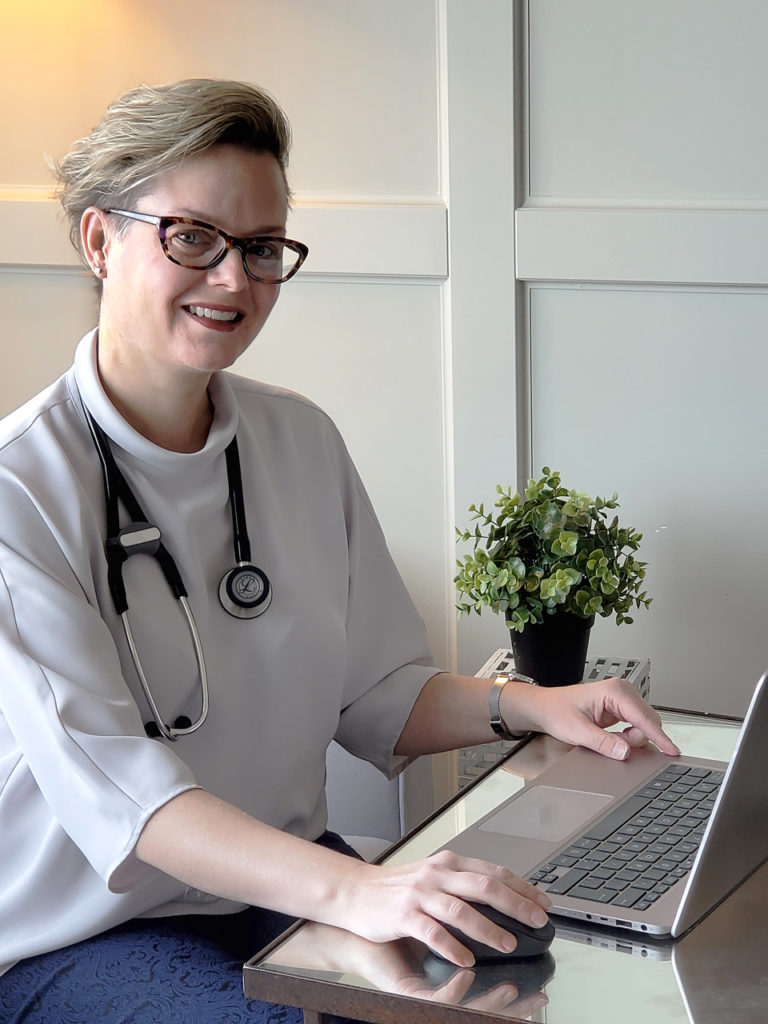 An innovative and collaborative virtual clinic is giving Indigenous people in Alberta a new option when it comes to accessing health care.
The Alberta Indigenous Virtual Care Clinic (AIVCC) opened late last year to provide "medically and culturally safe and accessible care for First Nations, Métis, and Inuit patients and their families," said Dr. Amy Gausvik, physician lead for the new clinic.
"We know that Indigenous patients in Alberta, whether urban or rural, face significant barriers when accessing health care," said Dr. Gausvik. "Some of those barriers are geographic. Some of them are cultural."
Spurred on by the concerns of Indigenous communities around COVID, Gausvik said the concept of a virtual clinic started with doctors within the Alberta Health Services' Indigenous Wellness Program Alternate Relationship Plan wanting to provide additional support to Indigenous patients.
"We realized pretty quickly that if we got ourselves organized with one central intake line, shared electronic medical records, and medical office assistants to take calls and book appointments, we could offer the service on a much larger scale and address a huge gap that had been present well before COVID."
To achieve this goal, organizers looked to and received support from First Nations Technical Services Advisory Group, a not-for-profit organization that provides technical services and training for First Nations in Alberta. The group takes direction from a chiefs' steering committee and a board of directors, which includes representatives from Treaty 6, 7, and 8, all of which have a large presence in the province.
"We knew that there were gaps in services," explained Michelle Hoeber, who works with both the AIVCC team and the First Nations advisory group. "Many communities don't have a visiting physician, so it's difficult for them to get support when they need it without having to travel long distances."
AIVCC organizers also received support for the virtual clinic from Indigenous Services Canada (First Nations and Inuit Health Branch), as well as advice and inspiration from First Nations Virtual Doctor of the Day, a similar virtual health-care program operating in British Columbia.
"[The virtual clinic is] not a corporate solution; it's a grassroots solution using physicians that are either Indigenous themselves or currently working in Indigenous communities," said Hoeber of the 17 Alberta doctors providing care through the service.

"They know the challenges that Indigenous people face when reaching out for health-care and supportive services."

Operating Monday to Friday from 8:30 a.m. to 4:30 p.m. as well as on weekends from 12:30 p.m. to 4:30 p.m., AIVCC will allow patients, families, caregivers, and allied health professionals throughout the province to book same-day appointments with physicians in the program.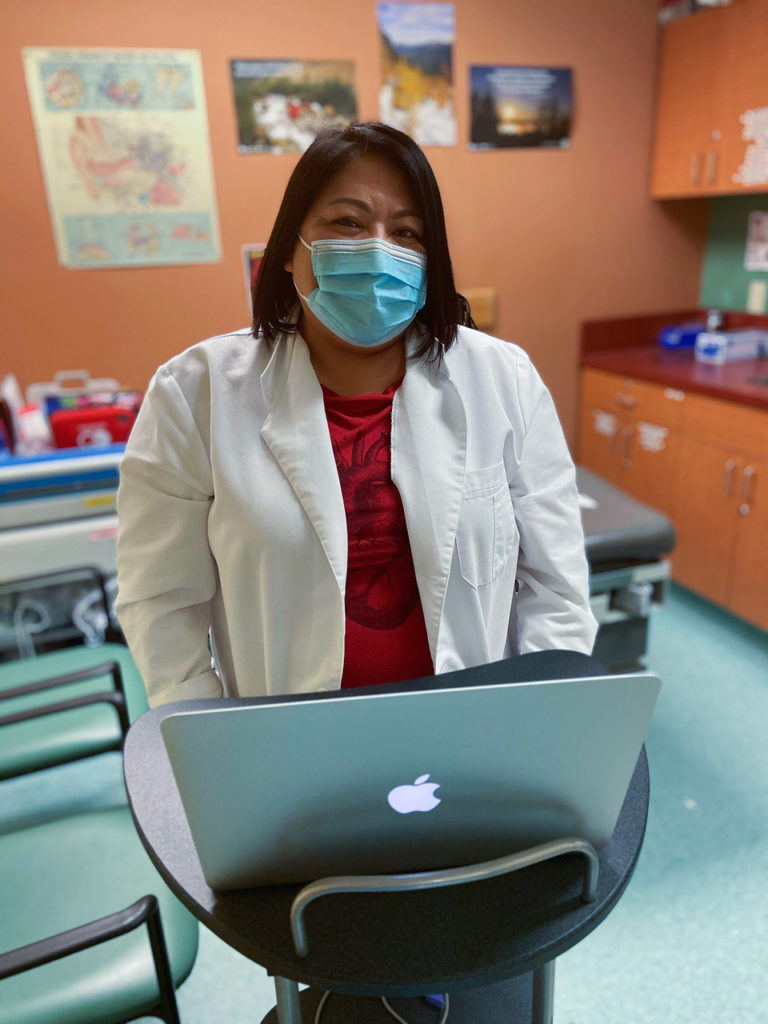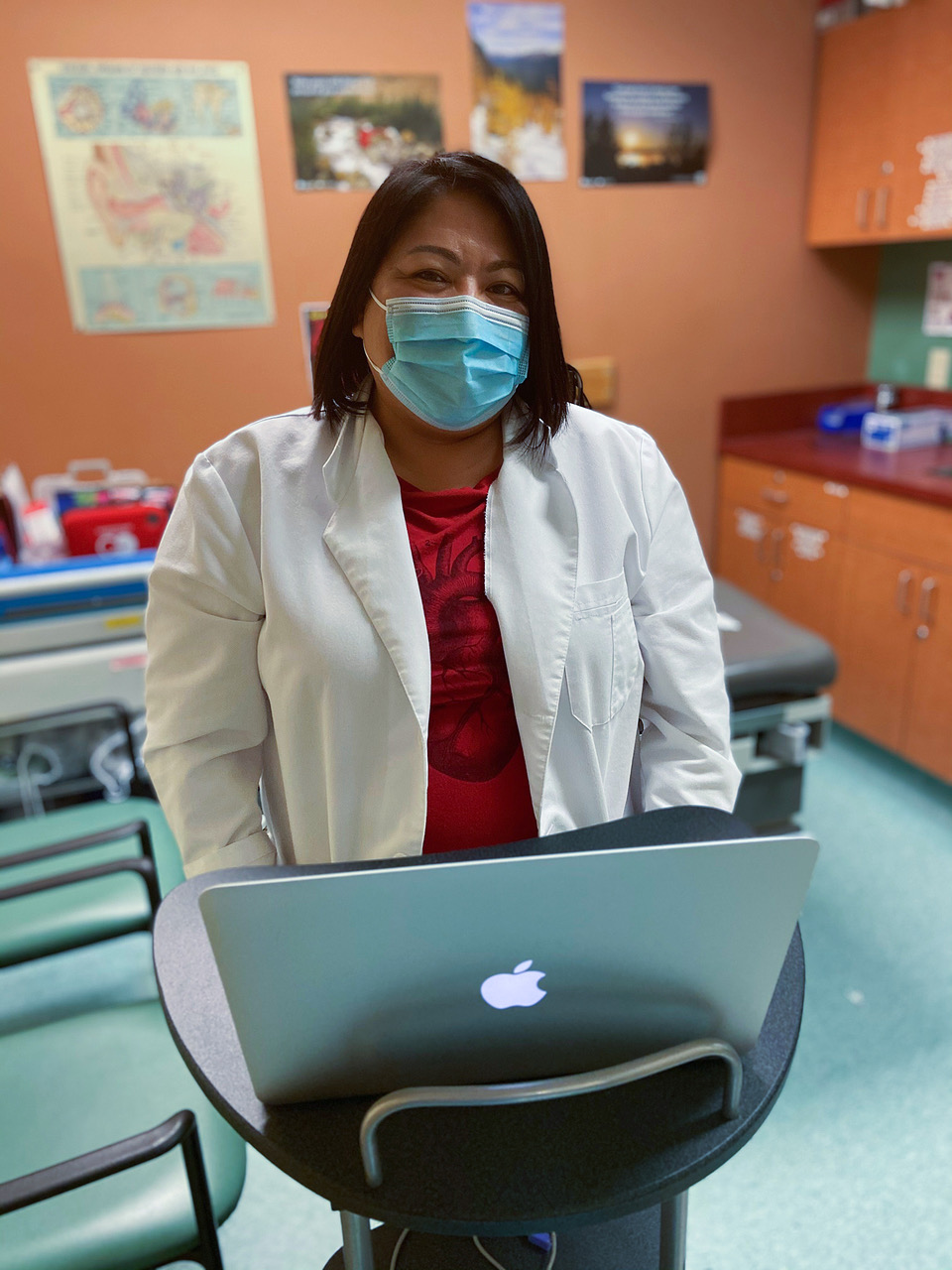 Services are available online or over the phone. Gausvik said including both these channels was important due to the connectivity issues some patients face.
"We know that there's a challenge [with] the lack of infrastructure in rural and remote areas and a lack of access that some people have to technology," shared Gausvik. "Cell phones are expensive. Wi-Fi, landlines—they're [all] expensive, so we knew we had to be able to provide this service given whatever technology the person has [access to]."
Despite the Internet connectivity challenges that virtual programs such as AIVCC can face in rural and remote areas, Gausvik hopes connectivity will grow and improve in the future.
"We would love to work further with [the First Nations Technical Services Advisory Group], the federal government, and provincial organizations to try and come up with some creative and innovative solutions to allow people to have communication access in their community," she added.
Gausvik also wants to see more Indigenous practices with traditional wellness workers and Elders offered in the future, including access to all kinds of services and allied health professionals.
[The virtual clinic is] not a corporate solution; it's a grassroots solution using physicians that are either Indigenous themselves or currently working in Indigenous communities."  
– Michelle Hoeber, AVICC Team Lead and Telehealth lead with First Nations Technical Services Advisory Group 
Recognizing the limitations virtual health care can have when it comes to diagnosing and treating conditions, AIVCC organizers want to be clear that the virtual clinic is a collaborative effort to help fill in the gaps; it is not designed to replace existing Indigenous health-care services.
"We want to collaborate with existing primary care providers and promote that continuity of care, not interrupt it," said Gausvik. "If a [patient] already has an established primary care provider, we will ask permission to send the visit information back to that provider, and if they don't have an in-person primary care provider, [we] offer resources on how to connect with one."
"If neither of those things is possible, we are willing and able to be the most responsible provider to make sure that they have access to health care to improve health-care outcomes," she shared.
To learn more about AIVCC's services or to make an appointment, visit www.aivcc.ca, email info@aivcc.ca, or call 1-888 342-4822.
— Lesley Allan
Did you enjoy this article?
Subscribe to the Rural Health Beat to get an article about positive developments in rural health delivered to your inbox each week.