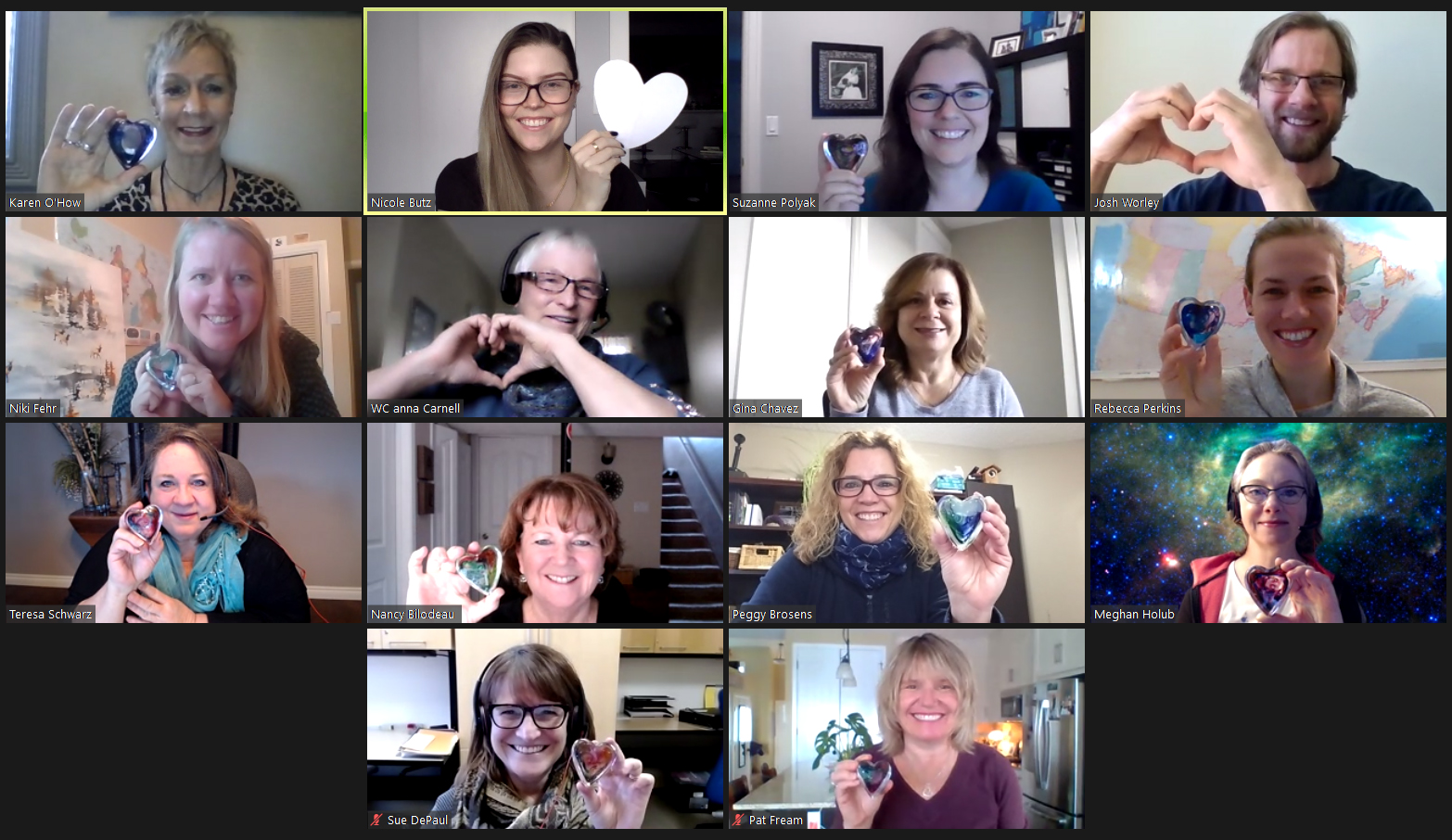 If you know anyone living with cancer, you know the road to recovery has parallel paths: medical treatment of the disease and, equally important, care of personhood.
"Doctors treat the patient; Wellspring treats the person."  – Ian Robinson, Wellspring member

This sentiment sums up why Wellspring exists. With a vision of ensuring no one has to face cancer alone, Wellspring provides programs and services that meet the emotional, social, and practical needs of people living with cancer, their caregivers, and their families. Wellspring Calgary has spent nearly 15 years building an immense community of cancer support. Factor in the addition of Wellspring Edmonton four years ago, and Wellspring is province-wide and on your doorstep.
Hello rural Alberta!  
One of the benefits of the pandemic is that it sped up Wellspring Calgary and Wellspring Edmonton's multi-year plans to extend their reach outside city limits. Remarkably, this vast community of support is now flourishing as a virtual hub. This hub offers a space where those living with cancer and their caregivers can engage in meaningful conversations, gather tools for coping, access valuable information, and connect and share with others who understand the path they are on. What's more, Wellspring's programs are evidence-informed, free, and, now, easily accessible online and by phone.
With a focus on rural and remote communities in Alberta and funding provided in part by the Alberta Cancer Foundation, Wellspring Calgary has set its sights on extending supports throughout southern Alberta, while Wellspring Edmonton is extending its services throughout the northern part of the province. Collectively, Wellspring continues to collaborate with rural communities with the aim of co-creating cancer support programs and services that meet local needs wherever you might be in the province.
"I live outside Calgary and there are days with cancer and treatment where you just want to stay home. I've joined Wellspring's online programs … exercise, art, food, and nutrition, and some incredible speaker events. I think it's great that I'm in these programs with people from all over the province. I just can't say enough about Wellspring. You get so much support and you feel connected to people who know what cancer feels like."
– Bob Taylor, Wellspring member
Wellspring program side effects  
In the cancer world, there is a lot of talk about side effects. Here are some examples offered by some of its members:
"Wellspring was like going to school. I learned so much about myself, about this disease, about life." – Amy Goodbrand
"The monthly sessions were inviting, well led, and I felt a kindred connection with each participant." – Rhonda Anderson
"At Wellspring, I felt like I was in a safe little cocoon … totally immersed in friendship, support, and genuine kindness." – Sandi Anderson
Pilots on the horizon 
With a mandate to co-create programs in rural locations across the province, Wellspring is garnering interest from those willing to invest in having Wellspring locally available.
The Indigenous Cancer Sharing Circle is one example of a Wellspring pilot program launched province-wide and co-created with the Indigenous Patient Navigator South and Psychosocial Oncology Fellow, Cancer Care Alberta, and three Elders representing Cree and Blackfoot Nations. The monthly online program is co-led by an Elder and, since launching last November, is growing steadily.
"The Indigenous Sharing Circle has been absolutely unbelievable–a life-changer for me. As we are sharing our stories or experiences, we know it's a safe space; everything is kept confidential. To hear other people share their challenges or issues is comforting. It reaffirms that you are not in this scary situation by yourself." – Donna Ouellette, Wellspring member
A second co-created pilot currently in development offers conversation, comfort, and support to those who, especially during the pandemic, might be attending treatment alone. In collaboration with the Drumheller Community Cancer Centre, this program will give patients in the waiting room or receiving treatment, the option to have a phone session with a trained Wellspring Peer Support Volunteer who has experienced cancer. The goal is to reduce the feeling of isolation, connect cancer patients with Wellspring's services, and build a virtual cancer support community.
Invariably, Wellspring's goal to reach across the province and support anyone living with any type of cancer and their families, calls for widespread sharing. With a vision to ensure no one has to face cancer alone, Wellspring invites you to spread the word in your area.
Did you know? 
Wellspring is a Canada-wide network of community-oriented centres, offering programs and services that meet the emotional, social, and practical needs of people living with cancer including those who have been diagnosed with cancer, their caregivers, and their kids.
Wellspring programs and services are available online, free-of-charge, and without referral.
– Article submitted by Pat Fream, Communications Coordinator – Writing and Editing, Wellspring Calgary
Did you enjoy this article?
Subscribe to the Rural Health Beat to get an article about positive developments in rural health delivered to your inbox each week.
Tagged In