When Dr. Andrew Mackie saw the potential for young cardiac patients to slip through the cracks in rural Alberta, he decided to act.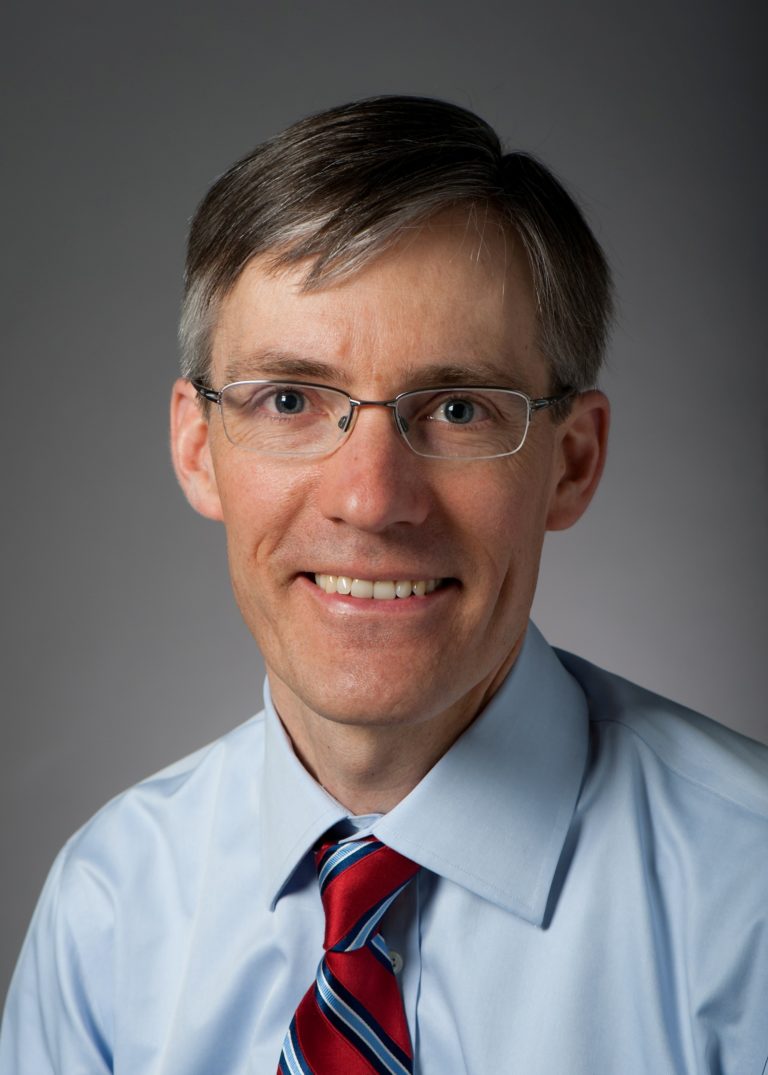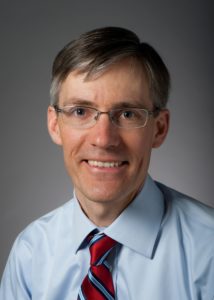 The eureka moment for the Stollery Children's Hospital cardiologist came in 2015 while leading an outreach clinic in High Level – about two hours south of the Alberta/Northwest Territories' border. He recognized that youth living in the remote community didn't have the same opportunities to learn how to transition into adult health care as compared to teens in Edmonton.
"That discrepancy didn't seem right to me," explains Dr. Mackie. "I figured that taking advantage of the Telehealth network that exists across health-care facilities in Alberta would be a great way to connect providers in Edmonton … with our patients."
So in 2016, he started planning a study, naming it Transitioning Rural Adolescents to Adult Care (TRAAC) for rural Alberta cardiac patients from 16 to 25 years old. He enlisted the help of Jody Gingrich, the registered nurse already involved with teaching 15- to 18-year-old patients at the Stollery, to help young rural patients gain a better understanding of how to care for their specific heart conditions.
"Over 90 percent of children born with congenital heart defects survive to adulthood… They require lifelong care and they are at risk of later cardiac complications and premature mortality," Dr. Mackie reports. "In order to successfully enter and engage with the adult health-care system, they need some preparation in adolescence to help them successfully bridge the gap."
Dr. Mackie noted that young people with congenital heart disease often lack knowledge about their heart, because their procedures were in infancy or early childhood. Furthermore, about one-quarter of young adults with congenital heart defects in Canada experience a significant lapse in care. That gap means they become either completely lost to cardiology follow up as they enter adulthood or have a larger-than-recommended window between pediatric and adult appointments.
"This [gap] can result in late detection of cardiac complications," notes Dr. Mackie. "So it's really important that adolescents and young adults do not have lapses in care and that they are prepared for the adult health-care system when they arrive."
The study gained funding through the Women and Children's Health Research Institute and the Stollery Children's Hospital Foundation in 2018 with the goal of helping 36 patients increase their self-management skills.
The aim for the study participants, located in Grande Prairie, High Level, Fort McMurray, Red Deer, and Yellowknife, N.W.T., is to increase their knowledge base and confidence to take responsibility for their chronic illness through a 60- to 75-minute video call with Gingrich.
In order to successfully enter and engage with the adult health-care system, [children born with congenital heart defects] they need some preparation in adolescence to help them successfully bridge the gap.
– Dr. Andrew Mackie 
She reports that the first couple of patients had teaching sessions via Telehealth before the COVID-19 pandemic reached the province in March, with 11 more sessions completed after the onset of the pandemic.
"COVID had an unexpected positive effect, in that we were able to start using the Zoom app and not having the teenagers have to go to a major centre to do the [sessions]," notes Gingrich. "They could actually do them from home. We got a lot more buy-in because of that, I think."
During these sessions, she teaches about normal cardiac anatomy and the patient's specific cardiac anatomy. Gingrich describes every procedure they've been through and explores the signs and symptoms that indicate that they should go to the hospital. They also review medications, the effects of different lifestyle choices, and how to effectively advocate for themselves, or "adult within the medical system."
Isabelle Friesen-Houle, 16, is one of the patients who signed up for the study.
Born in Edmonton with a heart condition, Friesen-Houle had surgery to address a narrowing in her aortic valve when she was six, and another surgery six years later to remove a growth in her heart chamber.
When the Grade 11 student received an email about the study, she pursued it with her parents' support and had her video meeting with Gingrich in August 2020.
"I've kind of relied on my parents a lot, and they've really taught me a lot about [my condition]," said Friesen-Houle.
In her eyes, the hour-long session was a success.
I've learned how to communicate better with a doctor and that I really just need to take charge of what's going on.
– Isabelle Friesen-Houle, study participant
"I've learned how to communicate better with a doctor and that I really just need to take charge of what's going on," said Friesen-Houle. "Sometimes, I really just need to speak up and say if something's happening, or if something doesn't seem right, which I didn't really want to do before; however, now, I have more … confidence to do that."
Gingrich is excited about the study's early results with rural patients.
Long-term, she hopes this work will greatly benefit young heart patients with unique heart situations.
"You can have four different kids with the same heart defect, but each one is slightly different and has slightly different issues," said Gingrich. "So they have to be able to say to their physician, 'You know, you need to look at this specifically' or 'Given this symptom, I need more clarification on this. Can we investigate it further?'"
Gingrich hopes the intervention highlighted in the study will become a standard of care in Alberta.
The study is still looking for additional participants; patients and families, or doctors who have congenital heart patients who might be eligible for participation in this study can contact the study coordinator, Alyssa Chapell, by email at alyssa.chapell@ahs.ca
–Britton Ledingham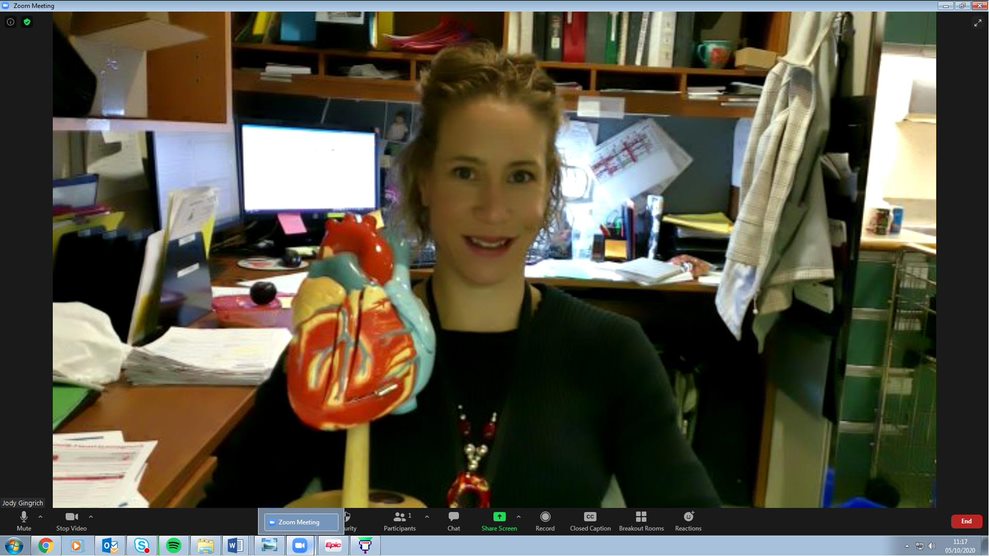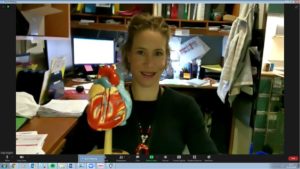 +Extra Beat
Transitioning Youth to adult care
Rural Alberta youth with chronic disease don't have to go it alone once they become adults.
Registered nurse Jody Gingrich helps recruit for Alberta's Transition Navigator Trial (TNT), which is a broader scope study started by Dr. Andrew Mackie and colleagues in 2019. She also works with youth 15 years of age and older in the Transition Rural Adolescents to Adult Care Study (TRAAC).
So far, this trial has enrolled 300 of a planned 600 rural and urban 16- to 21-year-old patients who have any type of chronic health condition, whether physical, mental, or developmental. Half of the participants work with a patient navigator virtually or in person, and the other half makes up a comparison group, which gets written resources about the transition to adult care but doesn't work with a patient navigator.
Dr. Mackie said participants in this study have been "tremendously receptive to the interventions offered to them and very grateful for the opportunity."
"It gives them help as they navigate this difficult time in their lives," he added. "They've felt very empowered by being able to work with the nurse or patient navigator."
Anyone can seek more information or enroll in TNT until the programs wrap up.
For more information on or to enroll in the Transition Navigator Trial:
Patients south of Calgary can visit tntrial.org or contact Ken Pfister by phone call or text to 587-439-3540 or by emailing tnt@ucalgary.ca.
Patients north of Edmonton can contact Daniella San Martin-Feeney by phone call or text to 780-554-8962 or by emailing tntrial@ualberta.ca.
– Britton Ledingham 
Did you enjoy this article?

Subscribe to the Rural Health Beat to get a positive article about rural health delivered to your inbox each week.
Tagged In