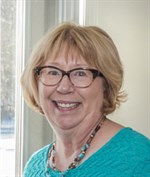 RhPAP is pleased to announce the Dr. Lynne M. McKenzie Memorial Scholarship, in memory of Dr. Lynne Maureen McKenzie, who dedicated her life and career to medicine and the special place in her heart that she carried for rural Alberta medicine.
The scholarship of $1500.00 is open to any medical student currently enrolled in an Albertan medical school who wish to pursue a career as a rural Alberta physician.
RhPAP is currently accepting applications for this award.
If you are interested, please contact RhPAP at info@rpap.ab.ca to receive your application package. Deadline for applications is August 31st of each calendar year.
The Alberta Rural Physician Action Plan, c/o Dr. Lynne M. McKenzie Memorial Scholarship.
416 Ledgeview Business Centre
9707 110 Street NW
Edmonton, Alberta
T5N 4C1 Canada
Email info@rhpap.ca.