RhPAP hosts regular Rural Community Health Provider Attraction and Retention (A&R) Conferences. The provincial conference is an opportunity for rural community A&R committees, as well as interested community members from across Alberta, to come together and share experiences, learn about new initiatives related to the attraction and retention of health-care providers to rural communities, and network with other rural community members.
Get ready to put on your Perspectacles!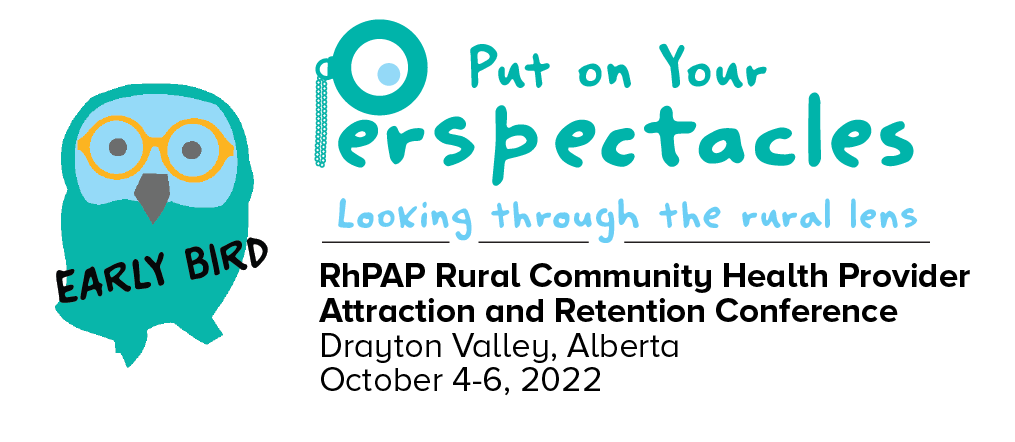 Registration opens June 1 for the 2022 RhPAP Health Provider Attraction and Retention (A&R) Conference. Click here to join us!
The "Put on your Perspectacles: Looking through the rural lens" conference will feature three days of interactive sessions, informative presentations, and shared peer-to-peer knowledge with the goal of returning you to your communities inspired and empowered.
Here are a few things you can expect:
• Exploring community attraction and retention through an A&R Network approach.
• Engage and network with other A&R champions from across Alberta.
• Enjoy a special community-based evening with amazing local scenery, food and entertainment.
• Reconnecting. Fun. Food. Fellowship.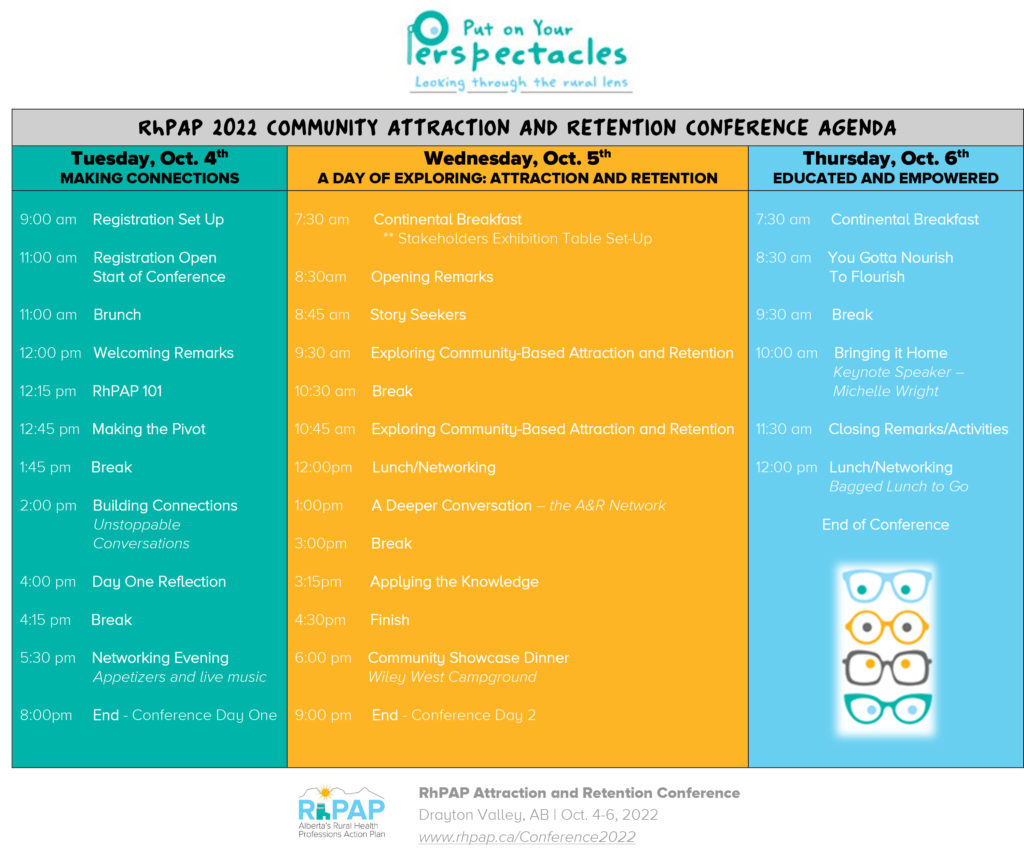 Watch for special conference announcements during Alberta Rural Health Week (May 30 – June 3), including an opportunity to win a basket chock full of "made in rural Alberta" goodies.
Registration opens with an early bird rate of $200 (available June 1 to June 30). 
Click here to register.
For more information on the A&R conference, contact the Rural Community Consultant for your area.
Please note: Registrations from the previously postponed conference are not being carried over – please register again. Hotel information will be provided when registration opens so be prepared to book early.
You can also check out the following: