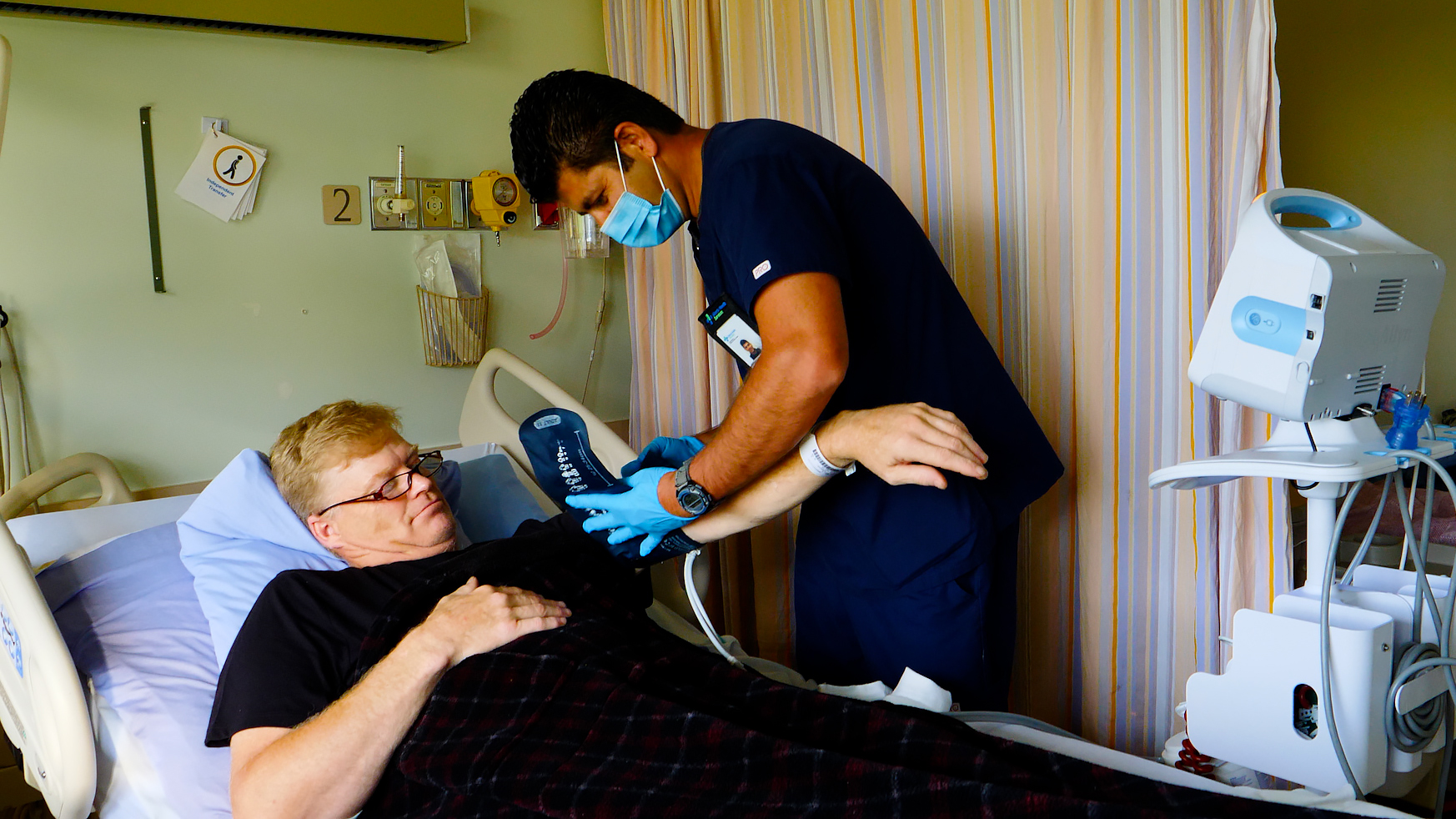 Teacher, secretary, hairdresser, or nurse.
For at least one young woman growing up in a small rural community during the early '80s, the list of future career choices appeared rather limited.
Dorothy Dillman, a registered nurse (RN) who now works in home care in Manning, recalls her youthful naïveté.
"My cousin, Stephanie was becoming a physiotherapist, and I thought, 'what is a physiotherapist?' That's how narrow my world was [at the time]," Dillman said, noting she grew up in a community of about 1,000 residents.
"[Those four options are] what ladies in Manning did, or else they stayed home with their kids. That is what drew my path, I guess."
Dillman's mother made it clear that her daughter would get a post-secondary education; nursing seemed like a reasonable choice to meet that expectation.
At first, I would say: 'No, I'm only the nurse.' And quickly, I changed that, and I would say: 'No, I am the nurse,' because nursing plays such an integral part in the health-care system."
-Les Taylor, registered nurse
Four months shy of her 18th birthday, Dillman moved two hours south of her hometown to Grande Prairie, where she began an accelerated two-year nursing diploma program.
"I remember the first time we had a lab where I had to learn how to wash my hands and thinking, 'this is intense,'" she said, acknowledging the most effective handwashing techniques are well known now due to COVID-19.
The learning moved into practice for Dillman. The new RN was put to the test on the third day of her first nursing position when an out-of-town call came in to assist a man who had a compound femur fracture near Manning. She was quickly dispatched with an ambulance driver who had no medical experience.
"I had never started an IV [intravenous line] yet, and the director of nursing just looked at me and said: 'Well, you're going to do it today then.'"
"I put in two big IVs … and I immobilized his legs with pillows and splints, because we were on backroads."
"When I think back, it's utterly ridiculous that things were done like that, but we managed, and we didn't lose people. We were successful in that craziness,"  recalled Dillman, who has worked for 32 years as a nurse in the emergency department, acute care, and home care.
Less than 180 km south in McLennan, Les Taylor remembers being indecisive about his career plans when he sent out post-secondary applications more than three decades ago.
"I'll be honest: I had three things on the go. I did apply for the RCMP, air traffic control, and nursing," Taylor admitted.
Grande Prairie Regional College was the first to secure him a spot, so he headed to nursing school—where he was the first male RN to graduate from the program. Eight weeks prior to graduation, he was told to report for RCMP training.
"I thought, 'you know what? I'm going to carry on with this nursing thing.' And shortly after that, I got the call to report to the Transport Canada Training Institute in Cornwall, Ontario, for air traffic controlling."
If you can work in rural acute care for two years, you can transfer to any department anywhere in nursing. You would have had an opportunity to see a little bit of everything."
– Barbara Mader, registered nurse
"I look back and I wonder 'how would my life be different had I taken up either of those two opportunities?' Certainly, I would not have seen … [or] done the things I've done as a nurse."
"Obviously, at a small hospital, there are times when you have six patients. But you also have times when there's a major accident, and you'll get six people seriously injured and you've got one nurse … You're going like crazy, and you use every skill that you've ever learned. It's terrifying at times, it's boring at times, but it's never the same one day to the next."
Taylor has no regrets that his nursing career took off first. He has accepted many positions in McLennan, Grande Prairie, and High Prairie including in the emergency department, public health, infection control, pediatrics, management, and now with Continuing Care Access or home care.
"I've done so many different aspects of nursing [that] it seems sometimes that perhaps I couldn't figure out what I wanted to do. But, in fact, it is the opposite. I wanted to try all these different things … [I'm] portable; I can pick my licence up and go practise nursing wherever there is a job available."
Despite being a towering 6-foot-5-inches tall, the RN has faced some stereotyping both in nursing school and during interactions with patients.
"It's funny how your outlook changes," he noted. When patients assumed he was a doctor, "At first, I would say: 'No, I'm only the nurse.' And quickly, I changed that, and I would say: 'No, I am the nurse,' because nursing plays such an integral part in the health-care system."
In the central Alberta community of Killam, Gail Olofson knows her LPN training was an excellent foundation for working in acute care, long-term care, and home care, not to mention as a health-care instructor and administrator.
Olofson now manages the continuing care unit at the Killam Health Centre and coaches health-care providers on the use of the Resident Assessment Instrument—a program that assesses a patient's health-care status for home care, long-term care, and supportive living.
"It was amazing to me, looking back, how many opportunities there [were] to grow as an LPN, and I wasn't held back. I am very grateful [to Covenant Health officials for] allowing me to foster that growth."
Olofson's daughter, Alyssa Ness, is also an LPN, but so far she prefers taking a hands-on approach with patients in emergency, acute care, and long-term care. Ness takes pride, for example, in her successful record for inserting IV lines, a skill that wasn't included in an LPN's scope of practice when Olofson attended school in the '80s.
LPNs also play a much greater leadership role in overseeing a patient's care, while many of the tasks health-care aides do now were once part of an LPN's job description.
Back in McLennan, Barbara Mader enjoys her leadership role as a site manager for the Sacred Heart Community Health Centre and the opportunity to interact with patients.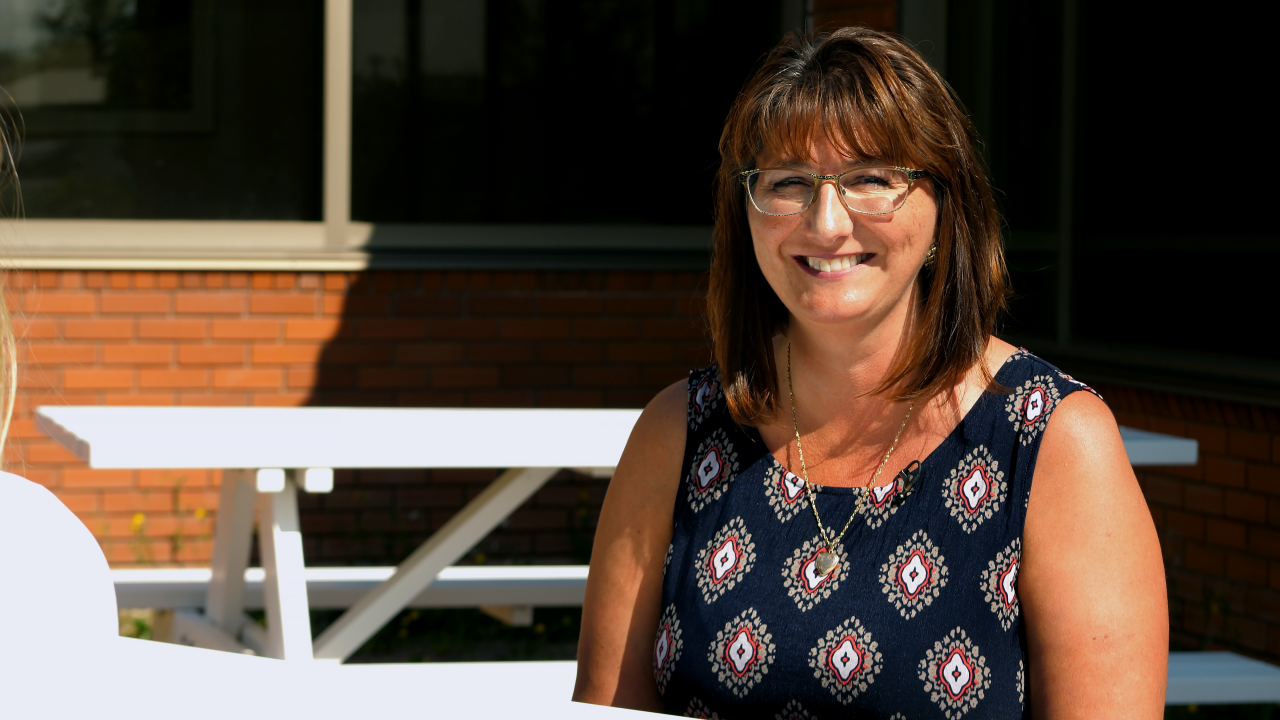 "We visit the patients, one by one, [and] ask how their care is, if they have any suggestions on what they like about the hospital, and what they don't like about the hospital," Mader explained.
Her long-time expertise as an RN also gives her a better understanding of the workflow necessary in a health-care setting.
The long-time McLennan resident likes to emphasize that working rural is a specialty in itself, because she's lived it. Mader graduated from the University of Saskatchewan and took an RN job in the northern Alberta community expecting to stay a couple of years.
Thirty-one years later, she's still there.
"I'm blessed to have spent my [whole] career in rural nursing. I would encourage new grads to venture north.
"If you can work in rural acute care for two years, you can transfer to any department anywhere in nursing. You would have had an opportunity to see a little bit of everything."
— Lorena Franchuk
Did you enjoy this article?
Subscribe to the Rural Health Beat to get an article about positive developments in rural health delivered to your inbox each week.
Tagged In