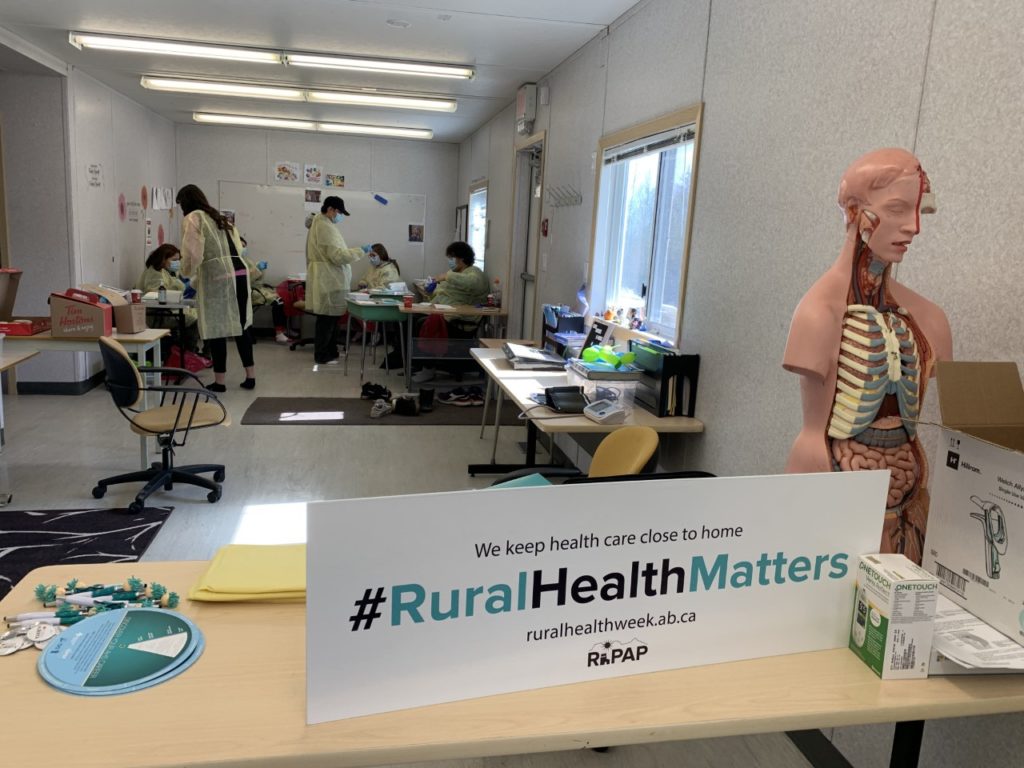 Students in Conklin recently learned first-hand what health careers are available to them thanks to a pilot project involving a local health-care provider.
RhPAP partnered with CAREERS: The Next Generation Foundation (CAREERS) and the Wood Buffalo Primary Care Network (PCN) to facilitate a session for students at Conklin Community School, approximately 155 kilometers southeast of Fort McMurray.
The PCN provided registered nurse, Carlene Moore, as a speaker for the day, as well as donated sterile dressing kits. CAREERS facilitated connections with the students and the staff at the school, and RhPAP brought the remaining supplies, provided transportation, and supported the facilitation of the program.
Moore spoke with the students about her career and her tough journey throughout high school. She then led them through some skill enrichment activities which included the proper donning of personal protective equipment and being instructed through the process of wound cleaning and a wound dressing change.
The group wrapped up by sharing what they had learned and chatted about different health-care career options. Two students identified an interest in being a nurse and were very keen on gathering as much information as possible.
The students were also eager to give a tour of their newly built greenhouse. They have since planted and hope to feed the school!