"I love rural nursing," says Jayde Hein, a registered nurse who practises at the William J. Cadzow – Lac La Biche Heathcare Centre.
"I just love all the variety of patients you see," said Hein. "[You could] start the day off within maternity and then you can have mental health patients, pediatric [and] palliative patients. So, you get to use all of your skills."
Hein lived in Lac La Biche until she was 13 years old when she moved to Saskatchewan. But recently, her roots called her home.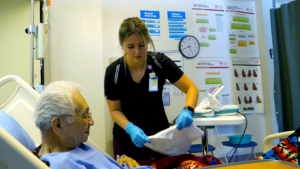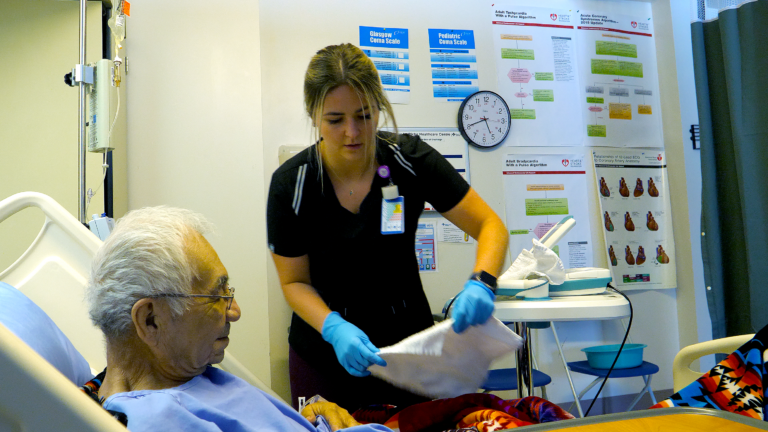 Haley Tichonuk is a licensed practical nurse at the Lac La Biche Healthcare Centre. She also grew up in Lac La Biche.
"I'm always learning, which I love," says Tichonuk. "I get to see all ages of patients from infants all the way to geriatric."
Debiann Wilson grew up in Jamaica. After practising as a registered nurse in Miami and Toronto, she made her way to Alberta, first to McLennan and now in Lac La Biche. She says one of the things she loves most about practising in Lac La Biche is the opportunity to learn and expand your skills.
"Anywhere you throw me, I'm right in there," remarks Wilson. "I'm ready. I accept the challenges."
Wilson adds that the staff in Lac La Biche are really easily to get along with, and the managers take time to listen to any concerns or ideas the staff has.
What I love about being rural too is that I practise completely to full scope. – Haley Tichonuk, LPN
Tichonuk agreed, adding that the team works together "just like a close-knit family."
"We form a relationship with [each of] the doctors where they trust us. They'll ask me 'what do you think we should do? What labs do you want? What x-rays [do] you want?' They trust my input."
"What I love about being rural too is that I practise completely to full scope ," adds Tichonuk. Nurses in larger centres usually have to specialize, but the nurses in Lac La Biche have the opportunity to regularly use all the skills they have learned.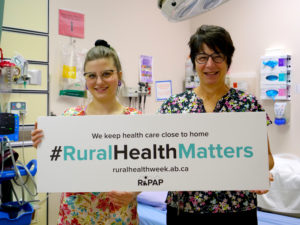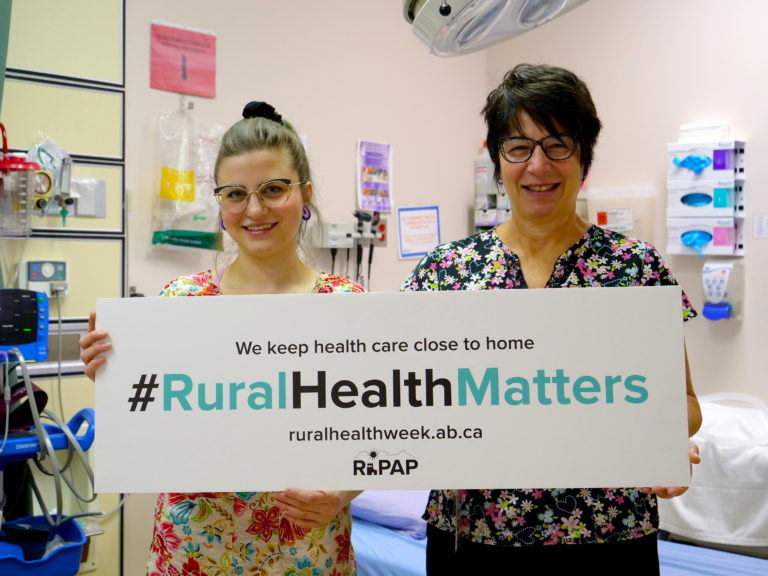 Lisa Sparks, a registered nurse and care manager at the Lac La Biche Healthcare Centre, manages the nursing team.
"The nurses that work rurally are like no other team of nurses that I've worked within the way that they're able to work autonomously, in the way that they're able to just adapt to any situation, anything that comes through the door," says Sparks.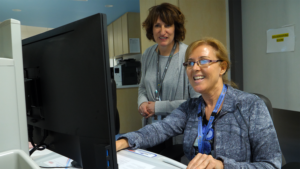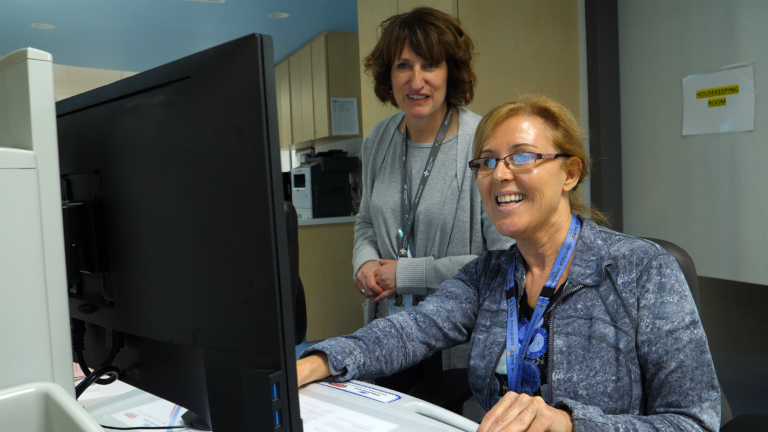 When Sparks first arrived here from England she planned to stay for a couple of years and then move on.
"And so, now [it] is six years later," says Sparks. "And we're very much firmly entrenched in the Lac La Biche community. We live near beautiful lakes and campsites, and we enjoy the outdoor life."
You will never get an experience like you will in a rural health-care setting. It's just a great opportunity. – Lisa Sparks, Care Manager
"I'll go fishing in the winter, and oh, that was phenomenal," says Wilson with a grin.
"The biggest fish I ever caught was a [jackfish] that was probably 14 pounds," says Tichonuk.
The Lac La Biche area is a dream come true for outdoor enthusiasts. Opportunities to canoe, boat, kayak, hike, quad, horseback ride, snowmobile, cross-country ski, and hunt are all just moments away.
Sparks encourages new nurses to consider working rurally in a place like Lac La Biche.
"For any young nurse coming [to a rural hospital], you will never get an experience like you will in a rural health-care setting," adds Sparks. "It's just a great opportunity."
Tagged In