For Dr. Melody Biette, doing a rural residency has already convinced her that she wants to practice medicine in rural Alberta.
Dr. Biette completed her undergraduate degree in medicine at the University of Calgary Cumming School of Medicine.
She currently is in the second and final year of the University of Alberta's Grande Prairie Family Medicine Residency Program.
Having completed residencies in Peace River and Spirit River, this spring she will be in Beaverlodge.
I would highly recommend a rural residency – Dr. Melody Biette, resident physician
"I'm glad I did a rural program," says Dr. Biette.
"It's definitely confirmed that I want to do rural Medicine."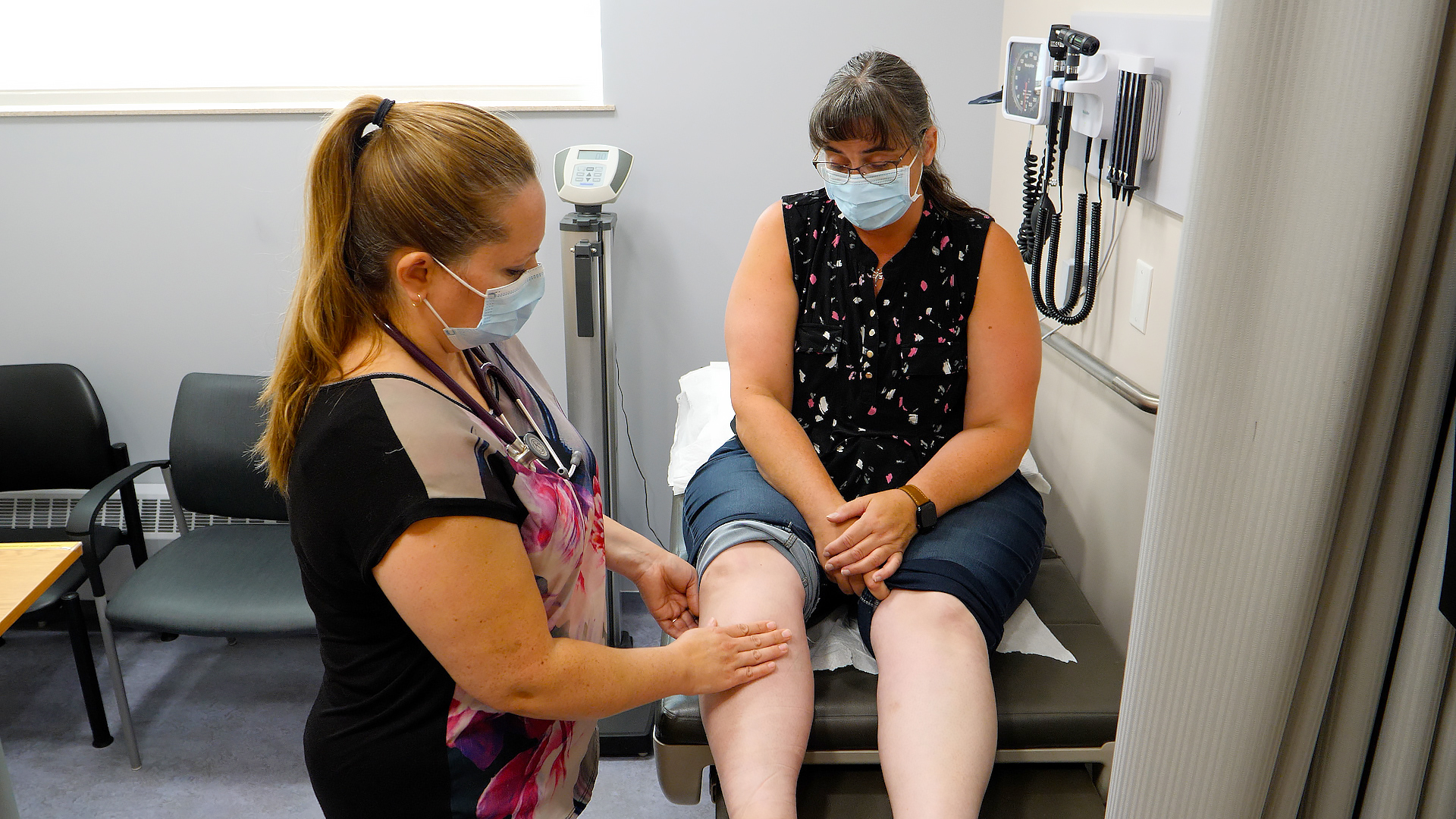 She loves the variety that rural medicine offers.
"Rural rotations are definitely my favourite because your week could look so different."
"You could be rounding in the hospital in the morning, then [see patients at the medical] clinic. You may pop over to the hospital to deliver a baby part way through [the day] or assist on a cesarean section, and then do emergency call in the evening."
Dr. Biette also found that rural communities are so welcoming, not only at the clinic or hospital, but also when it comes to including her in social activities.
She highly recommends a rural residency to medical students.
"You get so much opportunity to work in a variety of atmospheres. And as well, you also get a chance to network in the rural areas around your home base, and that is a good chance to look for jobs in the future or locum opportunities."
Once she finishes her residency program in late spring, Dr. Biette plans to locum in rural areas near Grande Prairie.