For endoscopists and their nursing teams, the best way to stay up-to-date on the latest strategies and techniques is to go to the annual Endoscopy Skills Conference in Banff.
It's important that not just endoscopists attend, but that their nursing teams are their alongside them.
It's been a really great learning opportunity for me and my colleagues – Leah Gray, registered nurse
"Thinking about an [operating room] setting, a good OR nurse is handing the surgeon the tool before they even know they need it," said Dr. Clarence Wong, Co-Chair for the 2023 Endoscopy Skills Conference, and practising endoscopist in Alberta.
"It's the same thing in endoscopy. My nurses know what I'm doing next even before I do. They're handing me the tool that they know I'm going to ask for. Or, they understand the case that's coming up and they'll have the room prepped so the right equipment is already there."
This year, to make it more affordable for rural nurses to attend, RhPAP provided a bursary for up to 20 rural nurses.
"[Knowing] a good chunk of your registration is covered is a huge piece of mind and just makes it that much more encouraging to come," exclaimed Erin Hollar, a licensed practical nurse at the Viking Health Centre.
"It's been a really great learning opportunity for me and my colleagues who work rurally to learn from the experts," offered Leah Gray, a registered nurse at the Ponoka Hospital and Care Centre.
"We can take this information that we're learning and apply it to our rural patients and they know they're receiving the best possible care."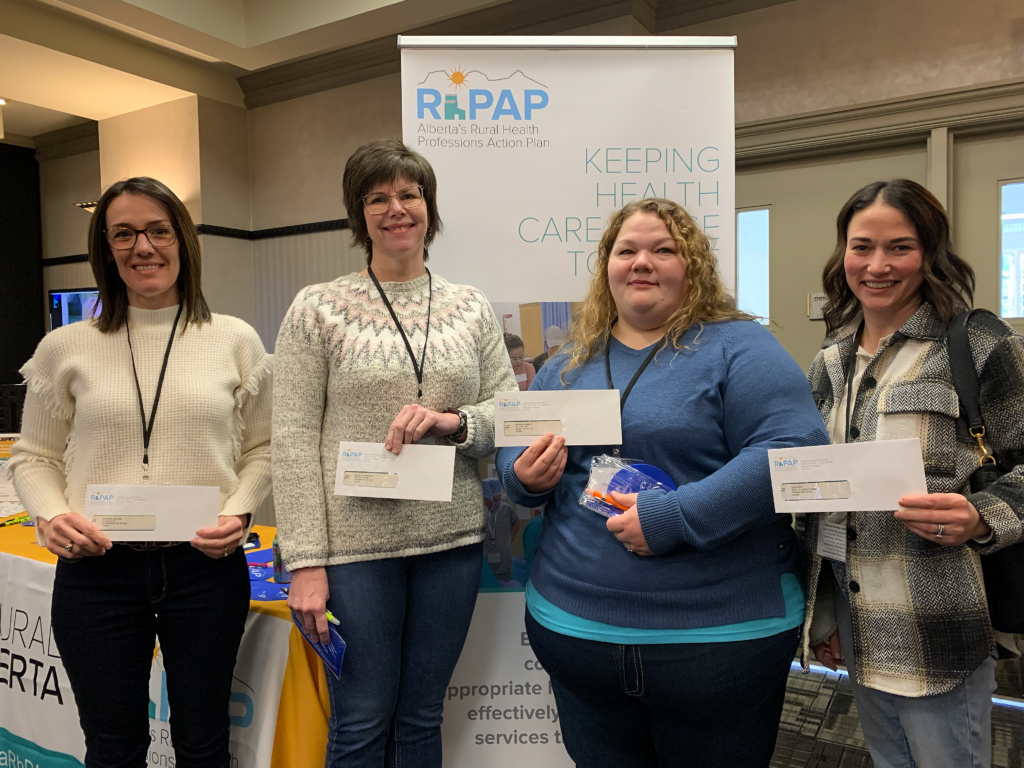 Learning opportunities like these make rural health professionals feel supported.
And that means they're more likely to stay in rural practice.
The Endoscopy Skills Conference helps to keep health care close to home. That aligns with RhPAP's goals and is why our organization is a platinum sponsor of the event.
"We're very thankful for the support from RhPAP," added Dr. Wong.
"I think it's a complete win-win. RhPAP is here to support rural physicians and their teams. And this is one of those settings where we've learned that it's not just the physicians, if the team members, the nurses, are coming, it enhances the character of the entire unit."
There's no doubt that a team approach to endoscopy leads to better patient care in rural Alberta.