2017 was a year of many exciting changes for RhPAP.  We created a new three year strategic plan, and introduced a new mission statement that expands our role to include all healthcare professionals.
The new direction was approved by our board in the spring and made public shortly afterwards.
We created a new logo inhouse that freshened up our look and better represented rural Alberta.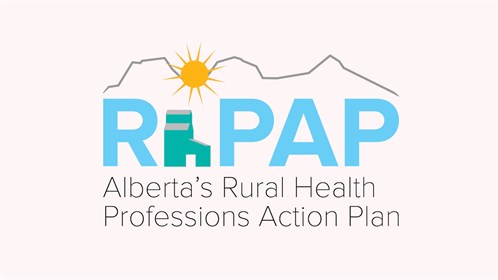 During the year, our team of development consultants attended 115 meetings with 50 attraction and retention committees including 9 newly formed in 2017.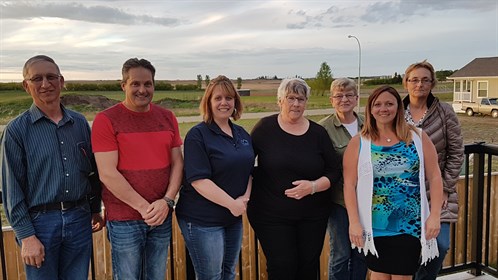 In a video, Dr. Hendrik van der Watt shared secrets to why the Bonnyville A&R committee has been so successful.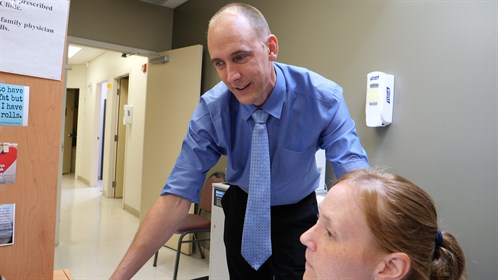 RhPAP hosted eight skills weekends across the province for post secondary healthcare students.  In Bassano, students  enjoyed the unique opportunity to work on a computerized human patient known as the Medi-Man.  In Manning, they learned new skills, and were treated to a community hosted  outdoor dinner and dance, and visited a large solar powered farm.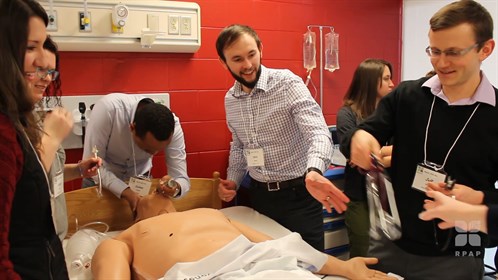 In Milk River, after a busy day of skills, they had their wits scared out of them at a haunted house, tried skeet shooting and went for a horse ride.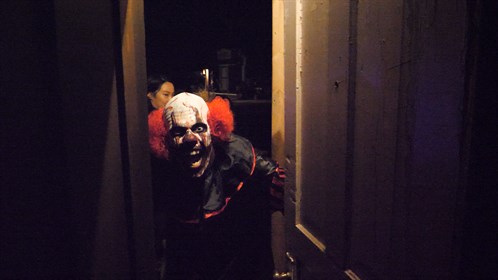 Bilingual students grew a greater appreciation for our north at a skills weekend in Fort McMurray.
We planted a seed for future health care careers at six skills days in  high schools including in Sundre at our first ever "nursing only" skills day.  And in Fort Chipewyan, a huge turnout of indiginous students came to learn more from healhcare professionals.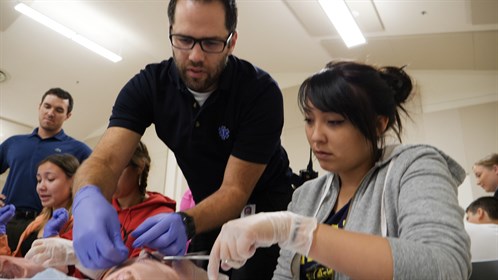 We remember meetings with influential people like Shawn Knight, from the Ministry of Health and Al Kemmere, from the Alberta Association of Municipal Districts and Counties.  At the AAMDC conference in November, we introduced our new 'I Love Rural Alberta' buttons.  They were a big hit.  Hundreds were given away and worn at the conference.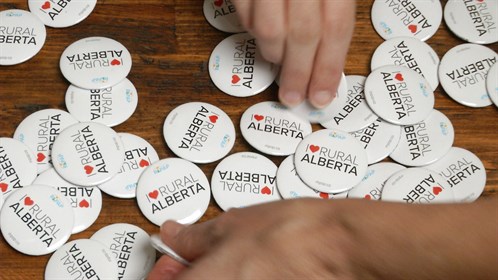 RhPAP participated in 27 conferences and events including Accelerating Primary Care Conference in Calgary, Endoscopy Skills Days in Banff, Northern Alberta Development Council, and Fort McMurray Health Career Expo to name a few.
Our Executive Director teamed up with the College of Physicians and Surgeons of Alberta in Wainwright and Cold Lake for town hall meetings with many more planned for 2018.
Our accommodations team travelled far and wide, arranging housing for over 750 medical students and residents in 50 rural communities.
And Shawna once stopped to rescue Mable the dog from the side of Hwy 2. Mable had ran 10 kilometres from home and was in danger of being hit by a vehicle.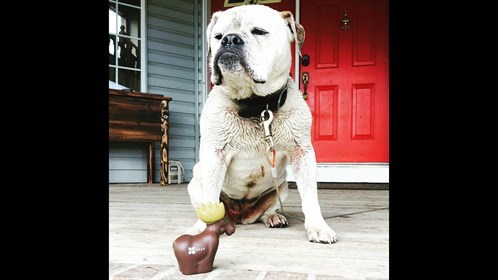 RhPAP was a voice for rural health, sharing stores of those who truly do love Rural Alberta: from a physician who also raises cattle,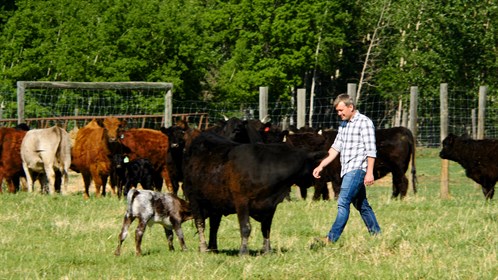 to an RN who drives a combine,
to a paramedic who loves the outdoors in Fort Chipewyan,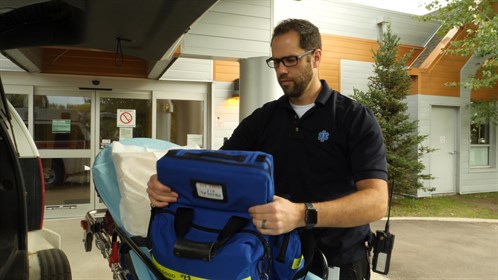 to a healthcare team in Grande Cache  that's so proud of where they live and practice.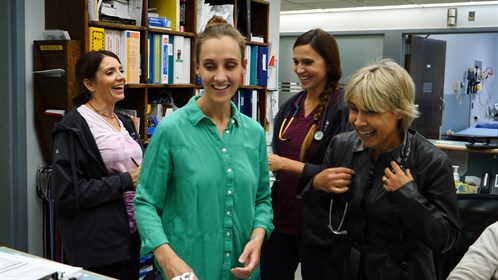 Our communications team was also in the Crowsnest for a feature on our board chair and other health professionals who call this part of the province their home.
RhPAP created a team of freelancers so our "Voice" could be even louder.  We shared news events like the opening of a new pharmacy in Bruderheim, and how the perception of rural changed for a group of Calgary post secondary students from riding on the bus before a skills weekend, to after the event.
We celebrated awards to, like the Alberta College of Family Physicians' Patients Medical Home Outstanding Family Practice Award presented to both the Moose & Squirrel Medical Clinic in Sundre and the Sylvan Family Health Centre in Sylvan Lake.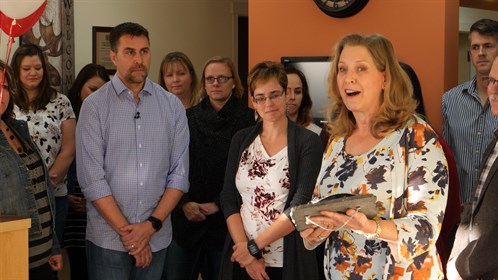 We shared news of the Launch of the Lynn McKenzie Scholarship, the grand opening of the Central Peace Health Centre in Spirit River, honouring of long-time physician in the area,Tom Phillips, and the CARE course where healthcare teams, like the one in Pincher Creek, train together.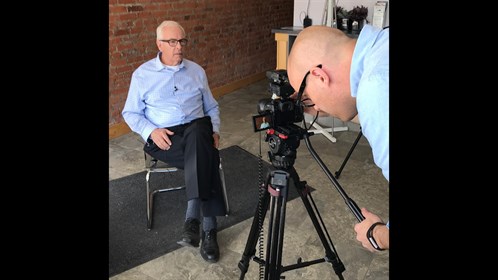 That's just a snapshot of the major events that  happened in 2017.  We look forward to an even more exciting 2018!