The Rural Health Professions Action Plan is proud to announce the 2023 RhPAP Rhapsody Award recipients.
The Rhapsody Awards celebrate individuals and teams that make significant contributions to health care in rural Alberta.
Congratulations to Dr. Noel DaCunha, this year's Rhapsody Physician Award recipient.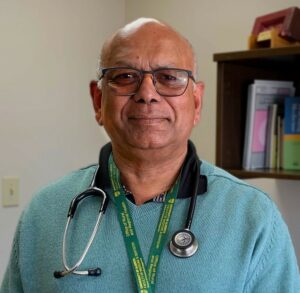 Dr. DaCunha has practised family medicine in Westlock for over 32 years.
He operates a family medical clinic, practices obstetrics, is a mentor to medical students and residents, and a driving force for the recruitment and retention of physicians in Westlock.
Congratulations to Grimshaw Community Health Centre Emergency Team, this year's Rhapsody Health-care Heroes Award recipient.
The Emergency Team are a tight knit group of nurses, physicians and administrative professionals.  They all have a caring manner and ensure that patients are seen in a timely fashion and given the most appropriate treatment.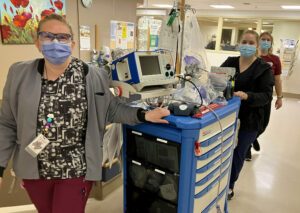 RhPAP would like to thank all of this year's tremendous nominees. Each person and group do an amazing job of keep rural health care close to home!