After waiting nearly a century, Delburne residents can once again visit a physician in their own community 
Earlier this year, Dr. Muti Kauchali became the first doctor to practise in Delburne in 90 years. 
Delburne is an agriculture-based village of about 900 located 45 minutes southeast of Red Deer. Another 2,500 people live in the county that surrounds the village. 
Previously, residents had to travel to Red Deer, Stettler, or Three Hills to see the nearest physician. 
"Patients were waiting until they were too sick and, then, they would go to Red Deer," says Jenn Normore, Practice Manager at the Delburne Medical Centre. "They would be seen in the hospital and, then, asked to follow up with their family doctor and there wasn't a family doctor to follow up with." 
Dr. Kauchali was doing shifts in emergency department in Red Deer when he saw the need. 
"You know what, there's nothing within an almost 60-kilometre radius for these people," says Dr. Kauchali. "How about if I bring up a health centre for them?" 
"We never ever thought that we would ever get a medical centre, ever," says Karen Fegan, Chief Administrative Officer at the Village of Delburne. "But when Dr. Kauchali approached us, we were very excited."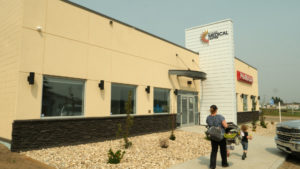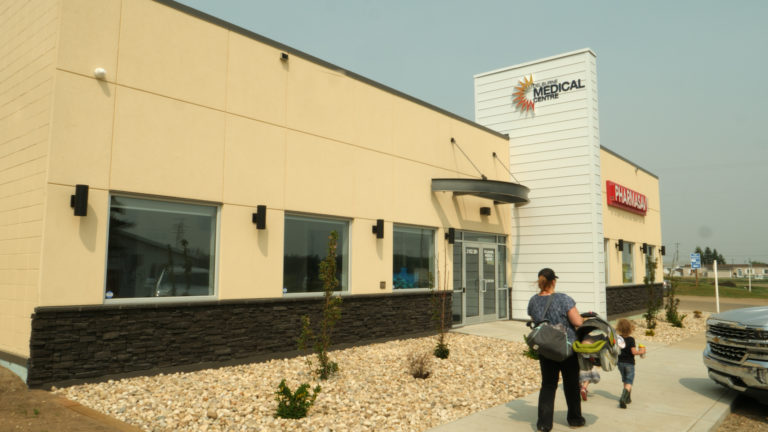 You would be hard pressed to find another medical clinic of this caliber in all of rural Alberta. 
The multi-million-dollar, state–of–the–art facility features sound-proof rooms with 12-foot ceilings, a large procedure room, super-hero murals in the hallways and a full-service pharmacy.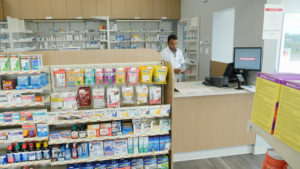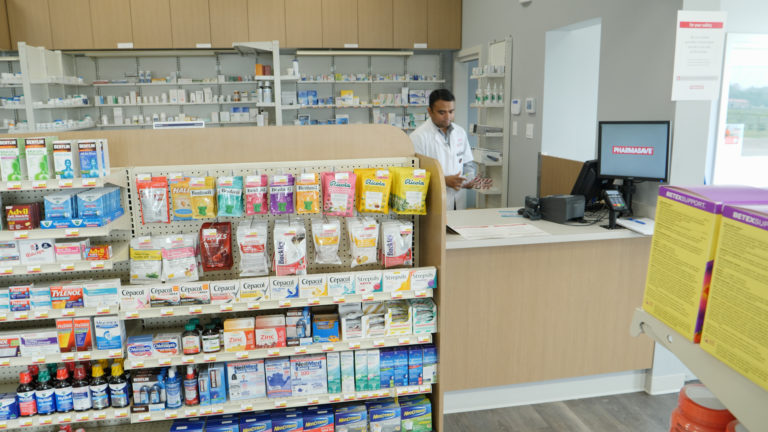 There's also a wide, stretcher-friendly hallway leading to a dedicated ambulance transfer bay at the back and overnight accommodation. The building was designed to maximize energy efficiencies and is ready for conversion to solar power in the future. 
Today, there are nearly 1,100 patients registered. Dr. Kauchali, who also practises in Sylvan Lake, comes to Delburne two days a week. Two other physicians also practise here on a part-time basis.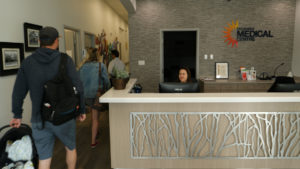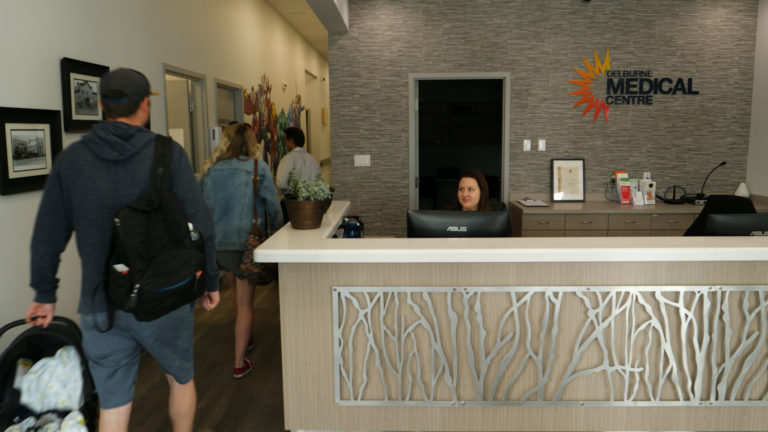 "It's been really wonderful," says receptionist Christie Merryweather. "I'm so proud to be working in a place that is so beneficial for the community." 
"I hear amazing feedback every day," adds fellow receptionist Melissa Gouthro. They are so happy that we are here."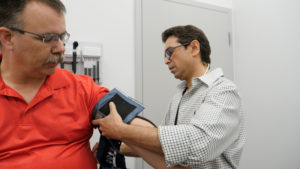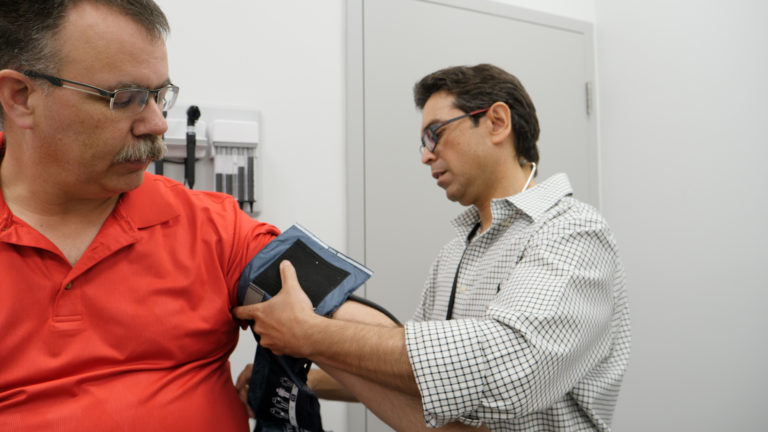 Thanks to the Delburne Medical Centre, patient care here has made a huge leap forward. 
"I just had to do something," says Dr. Kauchali. "And I felt [that] what better way to do it than to give back good health to the people in the community and make a change in people's lives. We are already seeing that, and that's so much more rewarding to me than the financial gains that I would have got if I built the same clinic in Red Deer."