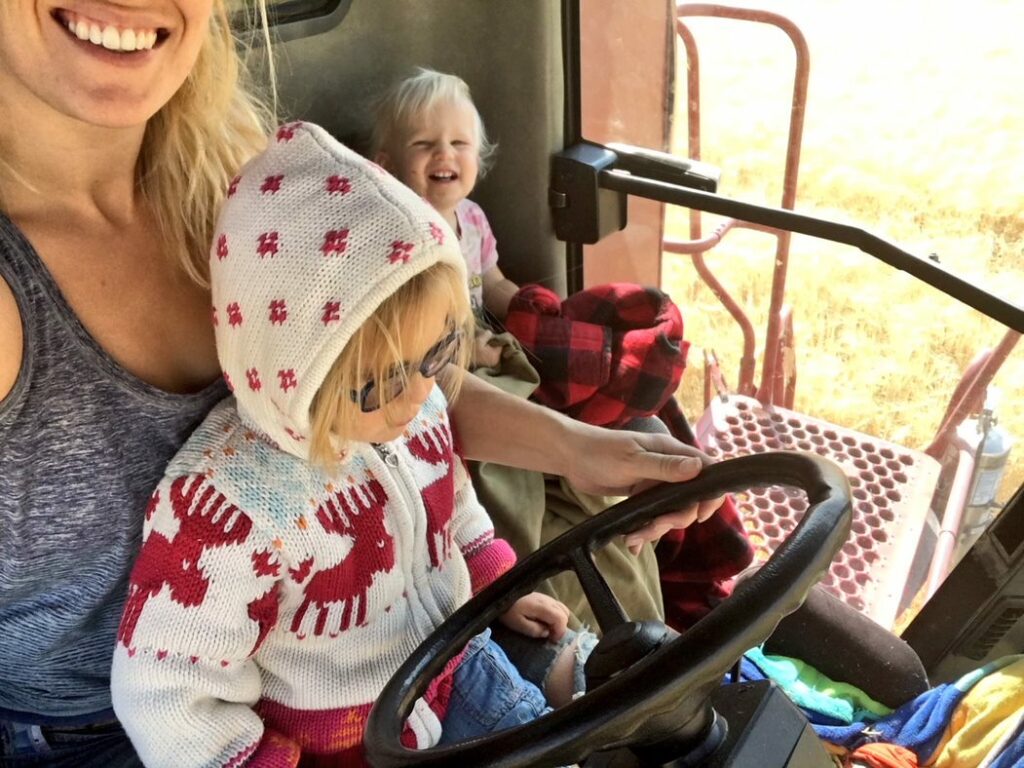 A 10-minute hailstorm on her prairie grain farm at harvest was all it took for Megz Reynolds to experience traumatic loss.
After a season's labours, 90 per cent of her crop was destroyed in minutes.
Then she learned some insurance policies wouldn't pay out quite the way her family expected.
"Nothing in my life had prepared me for the type of devastation in such a short period of time," said Reynolds of the hailstorm affecting her crop.
"At that time, I felt like I was digging my own grave to follow my dreams, and that my only value to my family was in my life insurance policy.
"I wasn't suicidal, but I felt like I was a complete failure as a farmer, spouse, and mother."
Reynolds, now executive director of the Do More Agricultural Foundation, said the story of how her mental health was particularly impacted after the storm is just one example of the stress agricultural producers often face. It also demonstrates why it's important for health professionals to have an understanding of the agricultural industry.
"When I reached out for support, I had a good friend outside of the industry compare my loss to the loss of a backyard garden [hit by] hail. In that moment, I felt like no one could understand what I was going through or support me.
"I shut down, stopped talking about it, and buried my feelings."
Later that year, she started blogging about farming and sharing her experiences and challenges on social media, looking to connect with other farmers that had been through similar experiences.
Unfortunately, stigma still exists in recognizing mental health issues among the often-stoic group, said Reynolds.
That's why Do More is teaming up with RhPAP to start a conversation with health professionals so they foster a better understanding of the agricultural industry and its corresponding stressors and mental health challenges, and provide support.
"We need to get agriculture to the point where people don't think twice about reaching out for help when they need it."
— Megz Reynolds
The course, which qualifies for professional development credit, is designed for registered social workers, psychologists, registered nurses, nurse practitioners, and physicians or equivalent mental health/health professionals.
The four-module course provides an introduction to the agricultural industry and the stress that is somewhat unique to the profession. Health professionals will learn about the different personalities they may encounter among producers and strategies on how to connect with farmers to help them understand and manage stress.
Producers often face issues unlike those in other industries, said Reynolds. Some feel an obligation to continue working the land that's been in their family for generations.
World issues can also have a sudden impact—48 hours after the Ukrainian war started diesel fuel and fertilizer prices skyrocketed just as seeding began.
And then there's the unpredictable weather.
While farmers are renowned as a proud, tough, and resilient group, a University of Guelph study released before the pandemic showed an industry struggling with mental health issues.
"Thirty-five per cent of farmers met the classification for depression, 58 per cent of farmers met the classification for anxiety, and 35 per cent of farmers met the classification for high stress," said Reynolds of the study.
At one of the first in-person agricultural shows after the pandemic, Reynolds was saddened to personally hear so many attendees relate stories of losing someone to death by suicide.
"We knew things were bad, but we didn't realize things were so bad," said Reynolds, noting 90 per cent of her conversations mentioned a death to suicide and 50 to 60 of those cases happened recently.
Reynolds, who married into the farming business, said between 96 to 98 per cent of farms remain family owned after four to six generations.
"While the majority of farms are still family owned and operated, they are also incorporated because they are a business. Often the current generation doesn't have retirement plans outside of selling the farm so they sell that farm back to whoever in the family is going to take it on. And every time the cost of that farm goes up.
"Then the farmer takes on millions of dollars of debt to keep going. The stress of keeping the multi-generational family legacy alive is very real."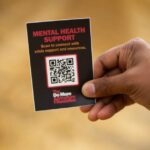 The Do More Agricultural Foundation, a Canadian charity, formed four years ago as a resource centre for people connected to the agricultural industry.
Today, its website features information on where to find support and wellness tips, and the foundation offers courses to those connected to the industry.
"Our focus is on breaking the stigma external and internal, making sure people know where resources are, what resources exist, and creating educational opportunities."
About 400 health professionals have taken the course since its launch in January 2022.
"This training provided such beneficial insight into an often-overlooked group within our community regarding mental health," said one participant.
"We need to get agriculture to the point where people don't think twice about reaching out for help when they need it," said Reynolds.
"In order to do that, we need to make sure that mental health professionals understand the industry and are able to support those in the industry so that when they reach out, we're able to form that therapeutic relationship and continue working with that person."
— Lorena Franchuk