Viewing the oil sands and experiencing an ice road aren't typical activities for nurses on a practicum.
However, three registered psychiatric student nurses from MacEwan University did just that when they spent three months in the Regional Municipality of Wood Buffalo last fall. It was an opportunity for the group to put their learning into practice in different mental health and addiction settings including the crisis response team, street connect team, and assertive outreach service while supporting the community's mental health and addiction needs.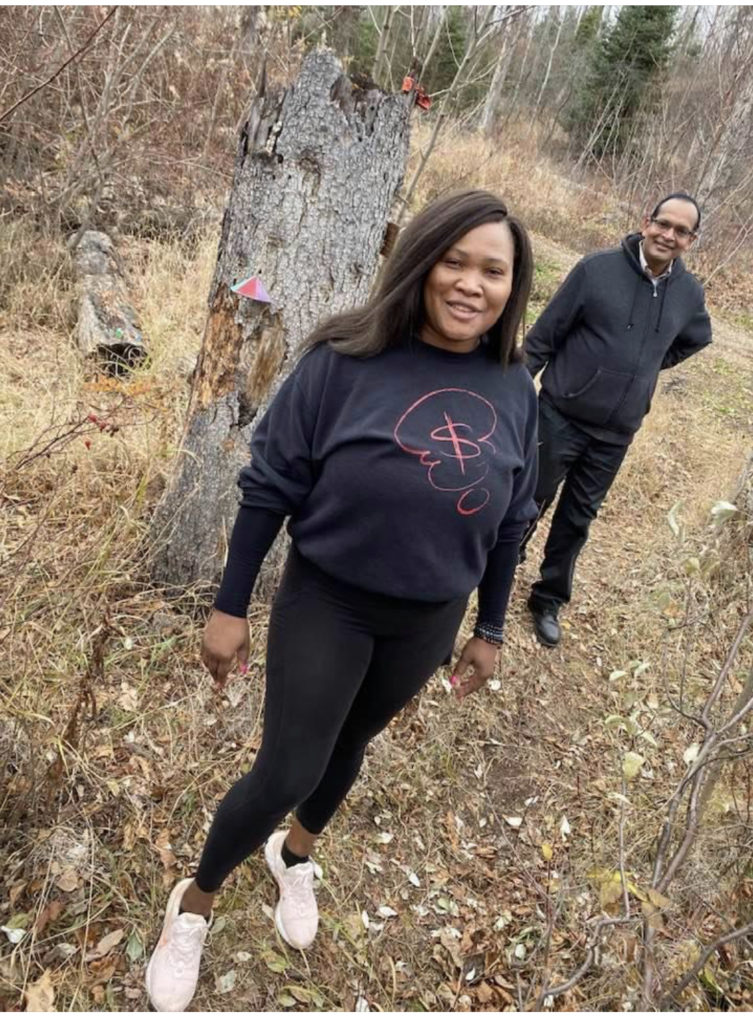 Rosilita Jn-Pierre, an Alberta Health Services (AHS) manager for addiction and mental health at the Northern Lights Regional Health Centre, said it was the first time MacEwan psychiatric nursing students completed their practical experience, or preceptorships, in the northern community.
Jn-Pierre often works with registered nursing students from Fort McMurray's Keyano College, but their training isn't as focused on psychiatry, specifically addiction and mental health assessment and treatment.
"From the onset, it's a quicker transition [for the psychiatric nurses]," she said, noting MacEwan student nurses were still fully supported as they began their practicum.
"Allowing [RhPAP] to do the fun really enriches the whole experience."
– RhPAP consultant Jennifer Best on how an introduction to the community and what it has to offer outside of work can help students engage and integrate into life in the region while they are on practicum
Since the region needs more mental health staff, Jn-Pierre also thought it might be worthwhile to showcase the community's recreational and other amenities with hopes that some of the nursing students would consider staying in the community after their practicum.
She connected with RhPAP to see what other activities could be arranged outside of the workplace to make the students feel welcome and give them a feel for the area outside of their work experiences.
Jennifer Best, an RhPAP consultant who represents the far northeast of the province, was happy to assist. While the post-secondary institution and workplace (in this case AHS) work together to ensure that the preceptorship addresses academic requirements, it's not part of their role to engage the students in their personal time.
"Allowing [RhPAP] to do the fun really enriches the whole experience," she said. Best also brainstormed with the Wood Buffalo Health Care Attraction and Retention Committee on what things to include in an introduction to "living and playing" in the region. She kept in close contact with Jn-Pierre while the students were there and set up as many opportunities in the region as possible.
Best took students on a tour of the area's oil and gas industries including Syncrude and Suncor and continued north on Highway 63 to where the ice road to Fort Chipewyan begins. Fort Chipewyan, located about 277 km away, is only accessible by ice road or air during the winter months.
"We went all the way up to literally where the [paved] road ends," said Best.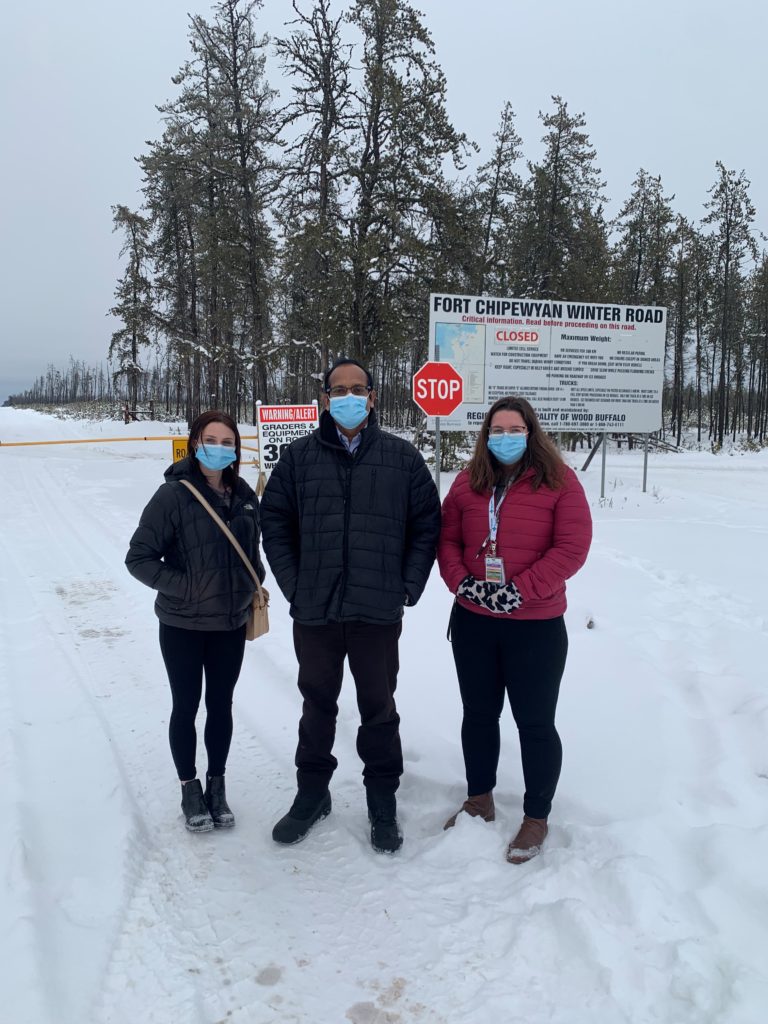 Jn-Pierre said last years' experience opened the door for more collaboration on future mental health projects between RhPAP, northern Alberta communities, and AHS.
Work is already underway with a group of social work students who are currently training in Fort McMurray, with Best again being involved in extra-curricular planning.
Enhanced access to mental health support in the region, which stretches north to Fort Chipewyan and south to Janvier and Conklin, came at the right time, said Thomas Kannumkulabil, an AHS addiction and mental health manager, who also works in Fort McMurray.
"Having access to collaboration and a resource like the MacEwan [registered psychiatric nursing] program, it is invaluable to really supporting our clients here within the region," Jn-Pierre added.
The psychiatric nurses who undertook their practicum in Wood Buffalo found that their placement increased their skill set and knowledge.
Jasmine Cardiff, one of the psychiatric nurses who wrapped up her practicum in December, said she appreciated the effort organizers put into her experience on- and off-the-job, especially since most of her training up to that point was online.
Having the opportunity to do injections for opioid overdoses was something that Cardiff had little experience with prior to arriving in Fort McMurray—and certainly something she had never done in the back of an AHS support vehicle before.
"You learn about it in class, and it's always very theory-oriented," she said. "It's all the same skills, and you have all the right instruments that you need, but the environment and atmosphere are so different."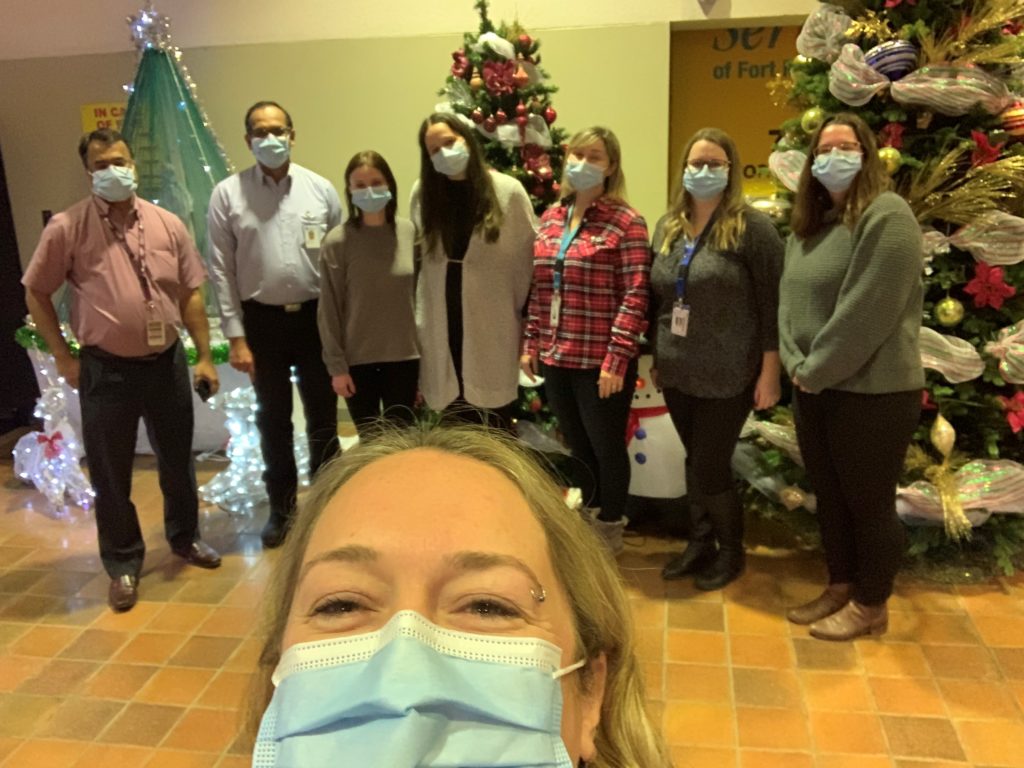 For Cardiff, who was raised five hours south in Wetaskiwin, Wood Buffalo was a new experience.
"I'm just really thankful for the opportunity and for everybody up in Fort Mac that was involved in helping us and, in essence, looking after us," she said.
"I felt very supported and, anything I needed, I wasn't afraid to ask for."
The support didn't end when Cardiff left for home.
Thirty minutes south of Fort McMurray her car broke down, and it wasn't long before her preceptor, Nina, arrived to pick her up and offer a place to stay until her vehicle was fixed three days later.
"It was minus 30, my heat wasn't working, and my engine overheated or something was wrong with the coolant. That has never happened to me. I had no idea what I was going to do," said a grateful Cardiff.
She writes her exam to officially become a registered psychiatric nurse shortly, and is now working in a geriatric unit in Ponoka to support dementia and other mental health patients.
Jn-Pierre's goal to fill a local position with a student came through with Madi Stanley.
Stanley moved to the community when she was eight years old. After working on the crisis response team at the hospital throughout her practicum, she accepted a position with the team.
"Fort McMurray is a great place to start," Stanley explained. "Everybody is very supportive and encouraging and just wants [us] to succeed."