COVID-19 has changed the way we work, live, and even how we look at health care. Even though treating and preventing the Coronavirus remains a top priority, those who keep Albertans healthy remind us they are still working hard to ensure the pandemic doesn't affect other aspects of our health.
Ignoring symptoms is not a good thing, but people also shouldn't be ignoring the preventative actions [like medical checkups]—that can almost be more devastating. – Dr. Rithesh Ram, Riverside Medical
"Medical issues do not take a break during COVID," says Dr. Rithesh Ram, president and founder of Riverside Medical, a health-care clinic located in Drumheller. "Ignoring symptoms is not a good thing, but people also shouldn't be ignoring the preventative actions [like medical checkups]—that can almost be more devastating."
Much like the rest of Alberta, medical professionals across the province experienced tough times when COVID-19 was declared a pandemic.
Many clinics were faced with tough decisions such as layoffs and reductions in hours and services. In order to continue offering care, they worked hard to address government regulations, patient needs, fears, and safety concerns.
"In March … we limited [who] we physically saw [for patients' appointments]," explains Jennifer Normore, Practice Manager at Delburne Medical Centre. "Our community has a lot of elderly patients so we really tried to give them medical care over the phone as best we could. There was so much still unknown, and we just really wanted to put our patients' best interests at heart."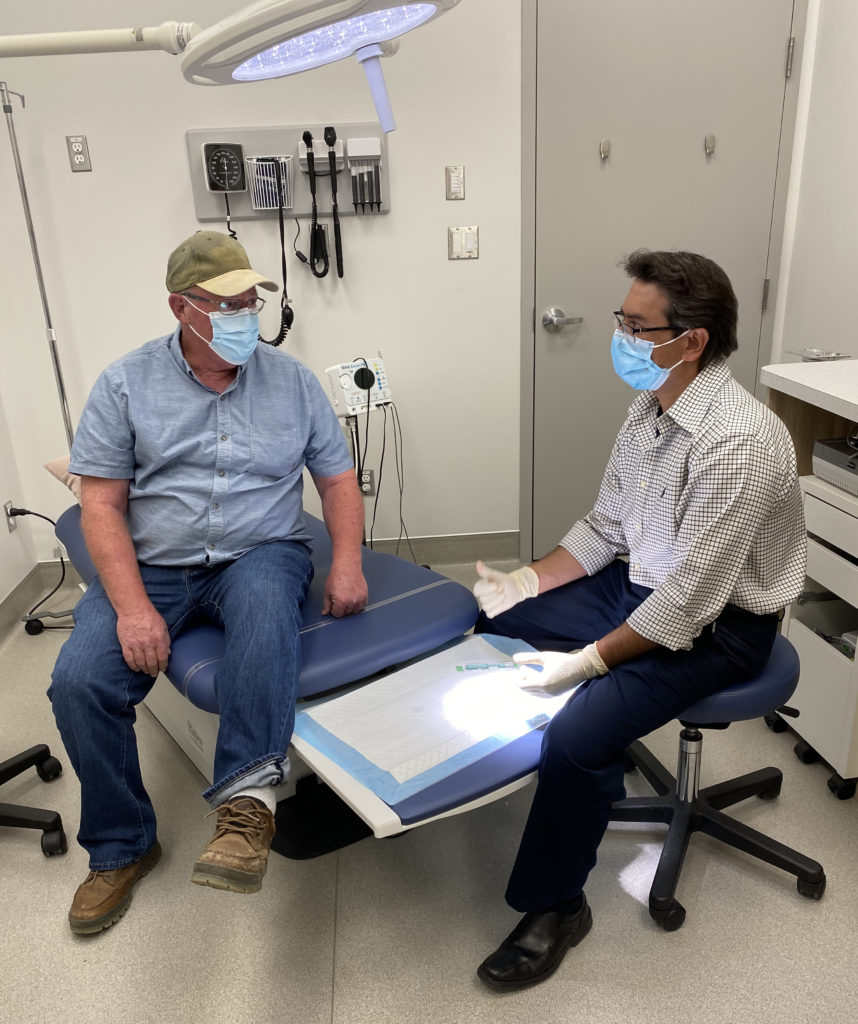 Now that there is more information available on the virus, clinics are beginning to see patients return; many clinics are reporting numbers close to their pre-COVID-19 rates.
"The only reason that our in-person [numbers are] still restricted is because of the COVID procedures," says Dr. Ram, explaining that the clinic needs to clean between every visit, and patients have to be screened when they book their appointment, as well as when they arrive.
Coming to see us will not increase their risk of getting COVID, but staying home could increase the risk for whatever their concern is. – Jennifer Normore, Practice Manager, Delburne Medical Centre
No matter the type of clinic, the process to ensure the safety of patients begins on the phone and ends with cleaning procedures and personal protective equipment (PPE), with some specialties needing more than others.
"Our clinic has multiple safety measures in place to ease any worries about COVID-19," says Dr. Connor Grimes, a dentist at the Breton Dental Clinic. "First, all patients are screened by phone while confirming their appointment. The second precaution is patient screening with a temperature reading at the beginning of the appointment.
"All barriers have been placed allowing our front-end team to do their job safely and limit their close interactions with patients," he continues. "All PPE worn by our team includes gowns, N95 respirators [or] face shields as dual protection for any aerosol generating procedures. Some individuals have also begun wearing surgical scrub hats as an extra protective measure.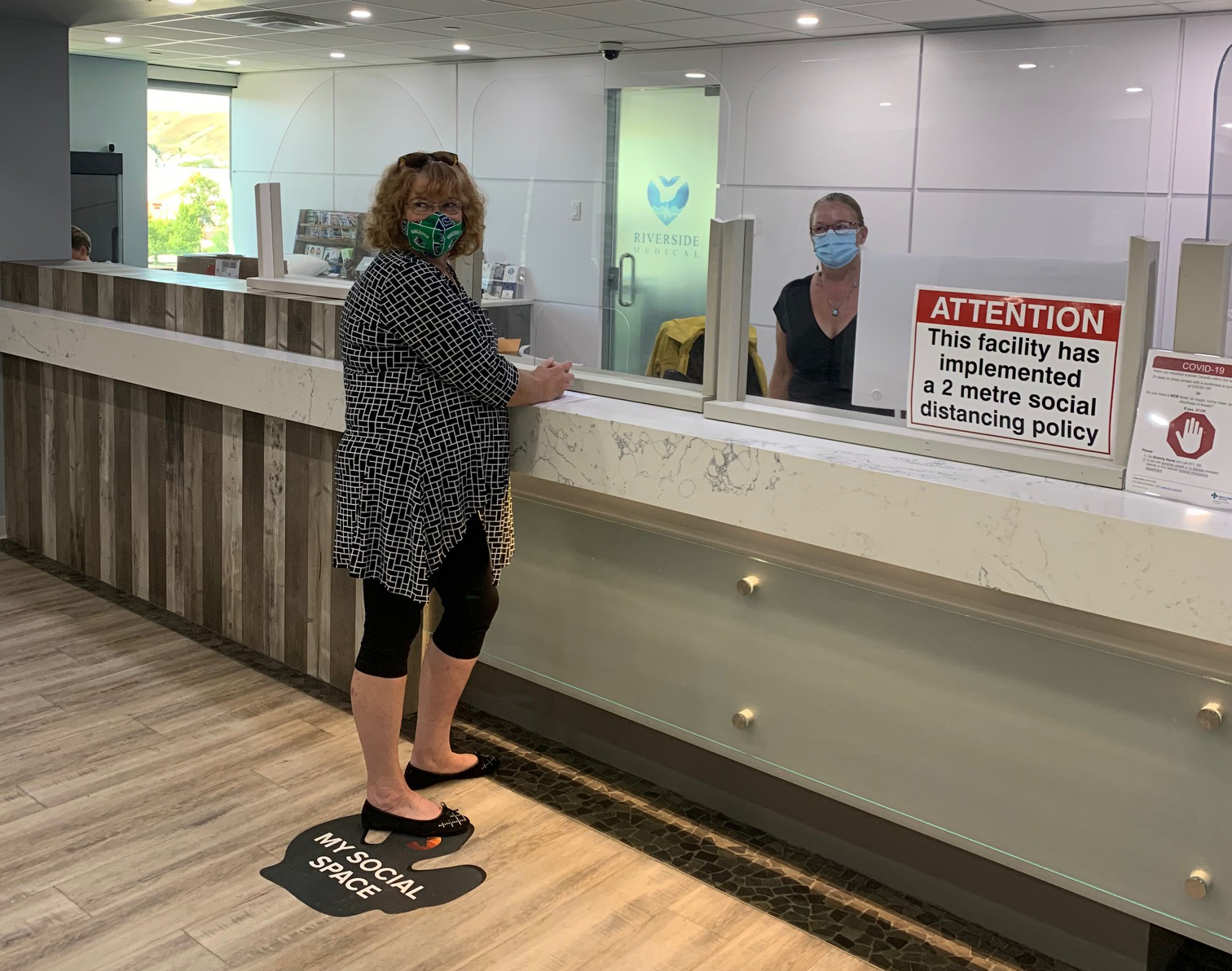 "Patients are now required to wash their hands when entering the operatory and while leaving," Grimes explains, demonstrating the level of care dental clinics are taking. "We also require a pre-treatment mouth rinse for all patients before [anything] begins. Sanitization around the office has also increased dramatically, especially in common spaces such as the waiting room, washrooms, and staff lunch spaces."
While such safety procedures have meant an increase in the daily workload for staff, it has also seen clinics embrace some under-utilized tools such as electronic health care that can prevent unnecessary trips to the clinic—benefiting patients and doctors alike.
"[Telehealth] really works for patients that we don't need to see in person," explains Normore. "If they just need a prescription refilled with no exam, or they need their three-month lab requisition or … a follow up on their last visit and there's nothing concerning that we need to see them for, it works really well. The doctors like it and patients like it."
Tagged In