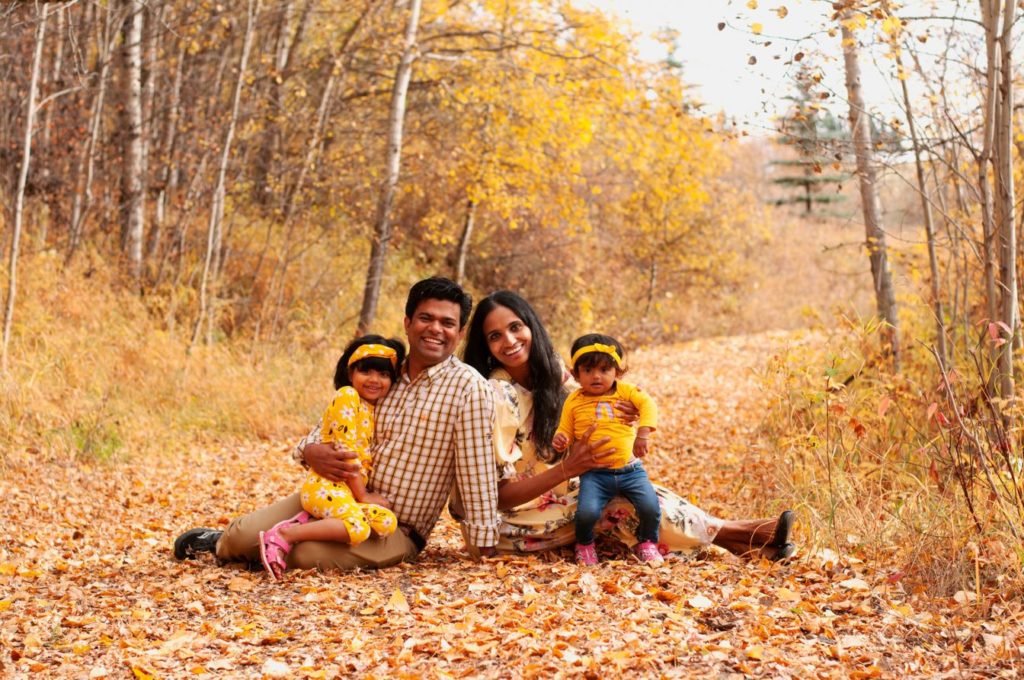 For Tony Thomas and his wife, Tintu Mol Pazhukalayil Mathai, there was no doubt that they would return to the registered nursing roles they held in India before immigrating to Canada.
The two met through a mutual friend when they travelled together from Calgary to interview for positions as health-care aides in Vegreville.
It was a fortuitous meeting: the two later married and now have two daughters. Tony is now acute care unit manager nearby at the Two Hills Health Centre, while Tintu holds a registered nursing position at the same health-care facility.
Even though they were recognized as registered nurses in India, Tony and Tintu required further training in Canada before they could use the full scope of their nursing skills.
Tony completed the Bridge to Canadian Nursing program through Mount Royal University, which ensures registered nurses who are trained outside the country learn the Canadian health-care system before receiving their designation.
The program is designed so participants can pursue their certification while they are working in the health-care field.
"In a small community you feel like you're not alone. You get support from your team, and you get the family feeling."
– Tony Thomas
"Working as a health-care aide helped me to learn the Canadian way [of delivering care] and the differences in th[at] care," he said. The entire process took about four years to complete, including the necessary paperwork, but Tony said having his registered nurse designation recognized was worth it.
Spending time as a health-care aide also gives him a better understanding of that position now that he is a manager.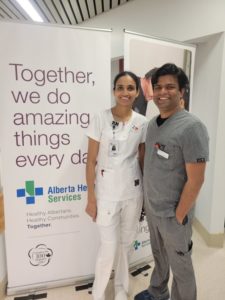 "The [health-care aide] position is starting right from the basics and [knowing] that job is to care for a person supporting their activities of daily living is very important," Tony said, noting that health-care aides provide the most direct care to patients.
Tintu took a different approach in pursuing her Canadian registered nurse designation. She challenged the licensed practical nursing (LPN) exam when she first arrived in Quebec and worked as a health-care aide in the interim.
She believes her experience as both a health-care aide and a licensed practical nurse gives her a different perspective on her role as a nurse.
"That was a great advantage for me," said Tintu who officially was recognized as a Canadian registered nurse last November following her maternity leave.
Both she and Tony credit AHS's support—from flexible shift scheduling to assistance with paperwork—in helping them achieve their registered nurse designation.
AHS offers many professional development opportunities for health-care staff to further their training while working, according to Tammy Syrnyk, a senior advisor with Alberta Health Services (AHS) in Talent Management, Provincial Nursing Strategy.
These education opportunities may lead to more advanced positions and can also be part of ongoing training requirements for certain positions.
"You could keep [training and expanding your skills] for quite some time from high school into a health-care aide into a [licensed practical nurse] into a [registered nurse], and then a specialization such as peri-operative nursing, intensive care nursing, emergency nursing, or oncology to name a few," said Syrnyk.
For Tony and Tintu, Two Hills has been a great place to build their careers as newer Canadians. They both worked in metro hospitals in India, but they appreciate the personal connections they are able to build with both colleagues and patients in the rural Alberta town.
"In a small community you feel like you're not alone," said Tony. "You get support from your team, and you get the family feeling."
— Lorena Franchuk