Dr. Danae Wolfaardt's arrival in Spirit River was a homecoming of sorts.
Dr. Wolfaardt's mother grew up in the community a hour north of Grade Prairie, but she moved to South Africa as a young adult, and later had a family there.
So, every couple of summers since she was two-years old, Dr. Wolfaardt would join her mother on visits to her extended family in the Spirit River area.
In 2016, she brought her partner, Kyle along with her.
"When we went home [to Johannesburg, South Africa] Kyle was pretty adamant that he loved Canada," says Dr. Wolfaardt.
"He kept saying to me 'I really think that we should consider moving there'. And I was like 'okay, I'll think about it'. So I looked into the process. I wrote the first exam and then everything just fell into place."
In February 2019, the Wolfaardts moved to Canada.
I love living here. I love working here. I love the people. I love the medicine. – Dr. Danae Wolfaardt
Dr. Wolfaardt did her practice ready assessment in High Level for three months under Dr. Heinrich Brussow.
"It was a wonderful time," exclaimed Dr. Wolfaardt. "I really enjoyed those three months. We arrived on the fourth of February and it was like -50°c.
Meanwhile, Dr. Tom Phillips, a long-time family physician in Spirit River, had recently retired, so there was an opening for a physician there.
Dr. Wolfaardt's grandparents lived in Spirit River so it seemed like the perfect place to start practising as a rural family physician in Canada.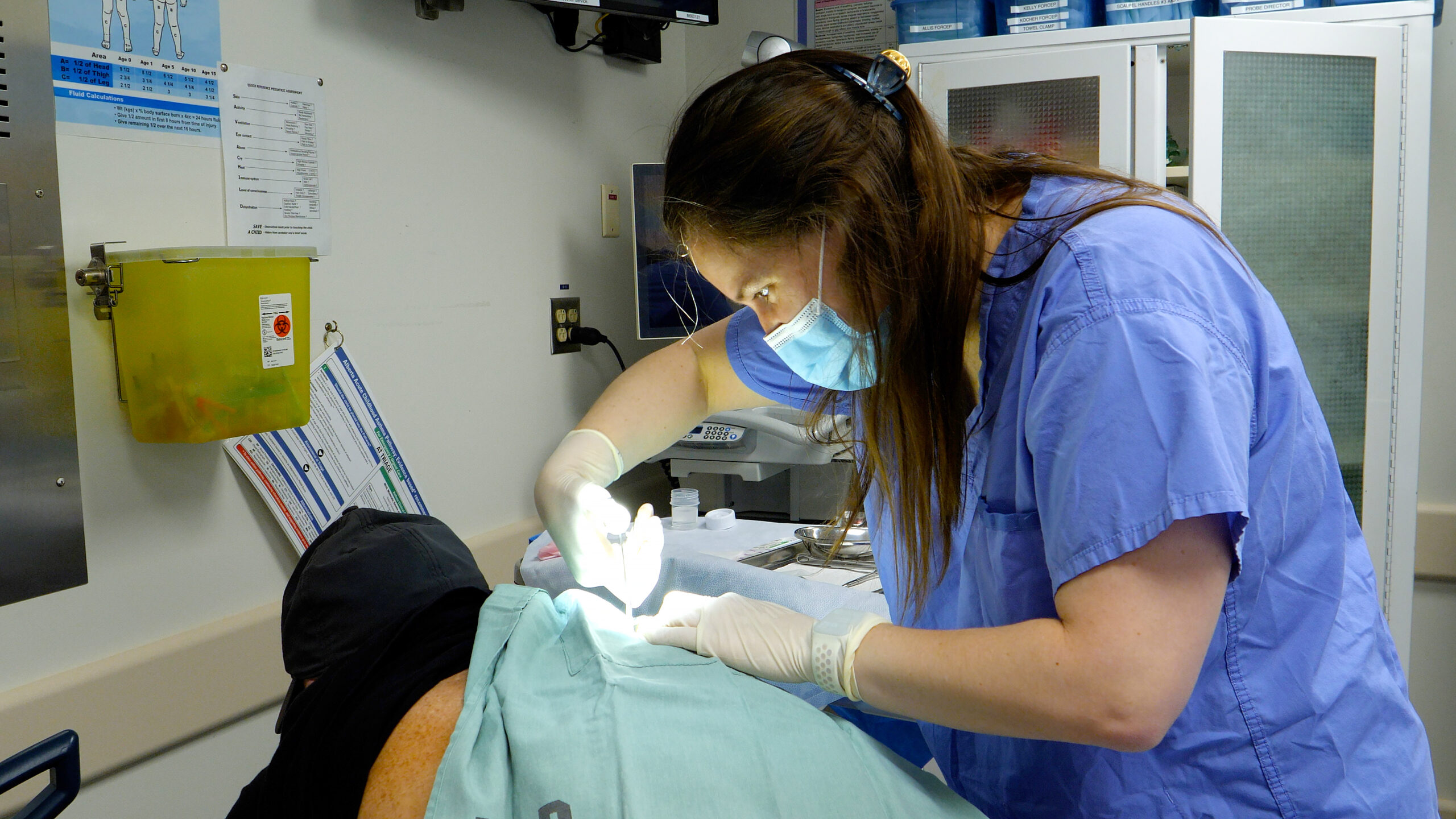 Looking back four years later, she knows she made the right choice.
"There's so many things I love about small, rural towns. This is where I want to be. I love living here. I love working here. I love the people. I love the medicine. It's interesting. I feel like my career has taken me to places that I never thought I could go in rural. I do so much more than I ever thought I'd be able to do as a family doctor. So, I have no regrets."
Dr. Wolfaardt wasn't in Spirit River long before she was asked to be a preceptor for the University of Alberta's Grande Prairie Residency Program.
"When I first moved here, Susan Smith, who was the recruiter that helped me get this position [in Spirit River], asked me if I'd be interested [in being a preceptor] and I sort of went 'yeah, sure'.
We've seen the value of rural residencies not just for training, but for recruitment and retention – Dr. Danae Wolfaardt
At the beginning, you say yes to everything because you don't want to say no.  I was quite nervous because I didn't really think I was qualified enough to be teaching."
"It's been a fantastic experience. It's been really fun. All the residents have been fantastic doctors."
In 2019, Dr. Wolfaardt was one of two physicians practising in Spirit River. Today, there is a full complement of four.
That includes Dr. Deanna Funk, who joined the team in August 2022. A year earlier, Dr. Funk had done a residency under Dr. Wolfaardt.
"In 2021, I was here for a couple of months and worked with Dr. Wolfaardt as a resident and I really enjoyed my time here," adds Dr. Funk, who grew up in the Hythe area about an hour drive southwest of Spirit River.
"That was a big part of the reason that I ended up coming back. Prior to that, I'd never been to Spirit River. I knew nothing about it. So that experience made a big difference."
"We've seen the value of rural residencies not just for training, but for recruitment and retention," explained Dr. Wolfaardt. "I've even seen some of my medical students that have come through say 'I really never would of thought of rural but now I'm actually kind of interested in a rural residency'."
"Sometimes the idea of rural is scary. You're on your own. You never know what's coming in [to emergency]. For some people that's exciting. For other people that's terrifying.
So, coming in and seeing we actually are these fantastic small teams that are really supportive, and we work together – from our clinic staff, to our hospital staff, to our nurses, pharmacist, – we work as this one big team and generally things go really well, and you're supported."