For Dr. Leon Greeff, the path to practising family medicine at the northern edge of the Rocky Mountains in Grande Cache, Alberta, was not a direct or apparent one.
It began, as he describes it, through a "divine intervention" locum experience, initiated by an email exchange with Grande Cache physician, and RhPAP Board member, Dr. John Gillett.
Dr. Greeff graduated from the University of Stellenbosch in South Africa, where he practised medicine until moving with his wife, Dr. Lienki du Plessis, to Cold Lake, Alberta, in October 2006.
After practising in Cold Lake and, then, in Calgary, Dr. Greeff and his family moved back to Cape Town, South Africa. Knowing there was a good chance they would return to Alberta permanently in the future, Dr. Greeff continued to practise in Alberta as a locum physician, maintaining his connection to the province.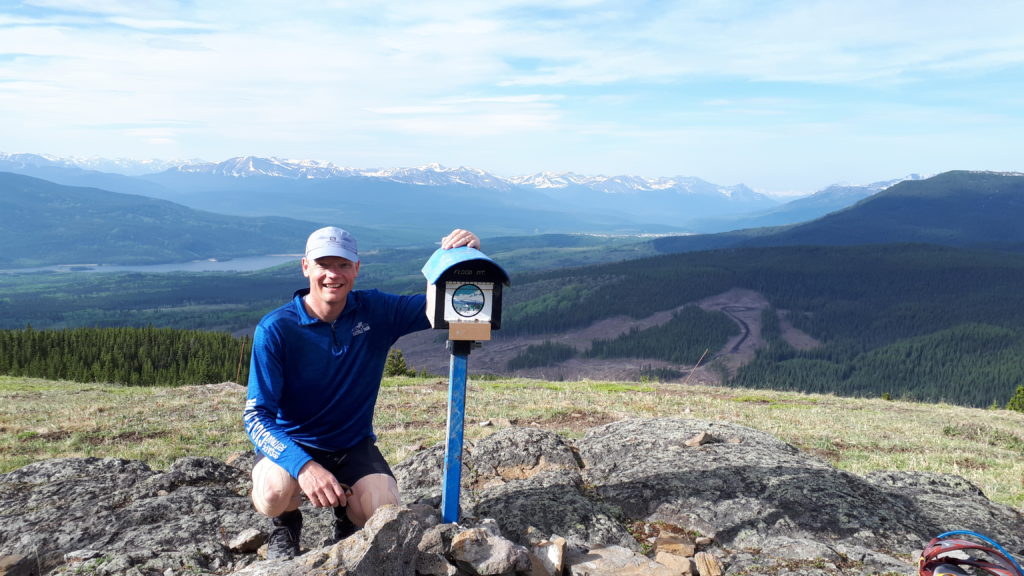 Dr. Greeff chuckles as he reflects on his introduction to practising in Grande Cache.
By chance, he found a locum posting advertised online and emailed Dr. Gillett about filling the role. That one-time, "divine intervention" led to repeat visits to Grande Cache throughout 2016 and 2018. "Locums are a great way to get experience in a variety of settings and figure out what you like and what you don't like," Dr. Greeff adds.
Through his recurring locums in Grande Cache, he became immersed in the clinic, getting to know its patients and the team of physicians, nurses, and other health professionals, as well as the community.
So, when Dr. Greeff, his wife, and their two daughters decided to relocate to Canada, Grande Cache "was the obvious choice."
At the start of 2019, they took up permanent residence in the hamlet nestled in the Canadian Rockies. Framed by twenty-one mountain peaks and the Smoky River, Dr. Greeff and his family are happy to have settled in this picturesque community of about 3,500 people.
"Grande Cache is beautiful, but you can't move here only for that; it's about the people."
– Dr. Greef
"I'm happy to be here and really thriving," Dr. Greeff says cheerfully. "Grande Cache has a family atmosphere. It offers a family-oriented lifestyle, and, for our two young daughters, the community is perfect for this season of our lives."
Dr. Greeff emphasizes that "Grande Cache is beautiful, but you can't move here only for that; it's about the people."
This sentiment rings true in his work as well. It helps that there is a strong team spirit and a supportive environment at the local clinic and health centre.
"You are part of a team where everyone pulls their weight," Dr. Greeff explains. "It's a good place to be."
Dr. Greeff's practice is varied, filled with routine clinic and hospital work, acute care, and the unexpected.
"The mix and pace really suits me," he says. "It helped make Grande Cache a place where I knew I could make a difference."
Dr. Greeff believes in embracing the seasons of life and being open to change and opportunities. With this philosophy in mind, he has practised in urban, rural, and international settings. While he did not start his career planning to live and practise in Grande Cache, Alberta, he has enjoyed the journey to this rural destination.
Tagged In