Over 100 first-year medical students were introduced to great possibilities during a recent Rural Mentorship Lunch.
Held on July 19, 2019 at the Foothills Medical Centre in Calgary, the Rural Health Professions Action Plan-sponsored event saw several students sign up for rural mentorship opportunities. These opportunities take place during weekend ER call shifts at the hospital in rural communities during the first and second years of medical school.
"It's all about telling the students about all the great opportunities there are for them to train in rural Alberta," said Dr. Aaron Johnston, director of Distributed Learning and Rural Initiatives at the Cumming School of Medicine, University of Calgary.
The engaged students listened to talks from Dr. Johnston and RhPAP's Anne-Marie Piccinin, Shawna Banman, and Lara Harries in the theatre, before joining them for lunch, questions, and conversations in the hall outside.
"The questions show that they already thought about rural," Johnston added gladly. "We'll get these guys signed up for rural shadowing and mentorship opportunities."
Taelina Andreychuk affirms Dr. Johnston's belief. The medical student, who is already educated as a psychiatric nurse, has a strong interest in working in remote Indigenous communities.
[It] really makes me feel like I am in a good place for myself, and that, hopefully, I will be able to pursue what I'm wanting to do.
— Taelina Andreychuk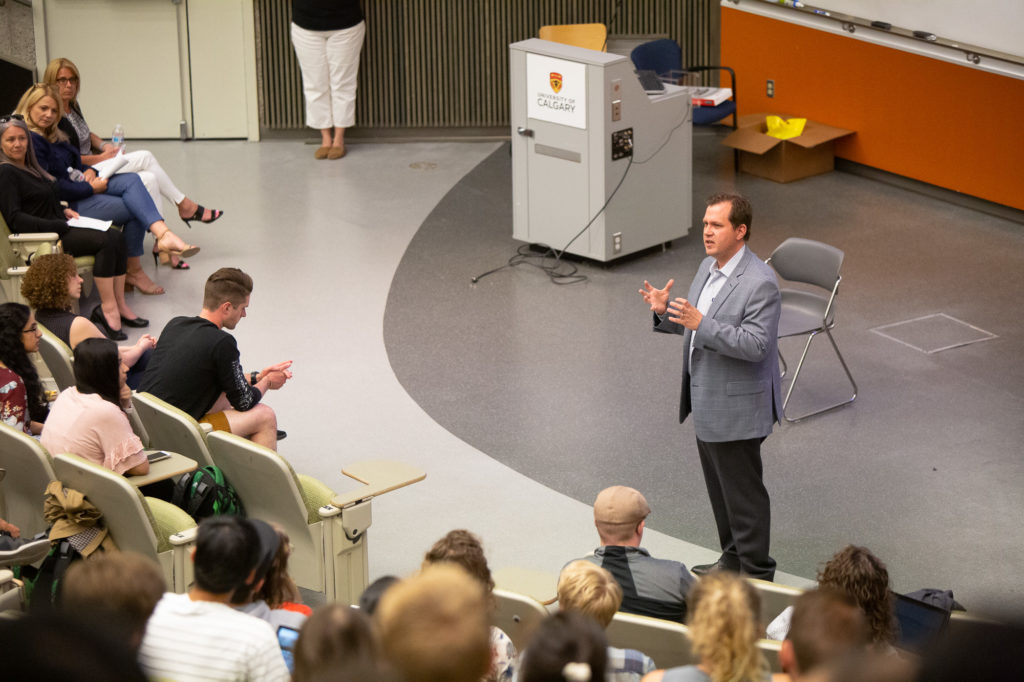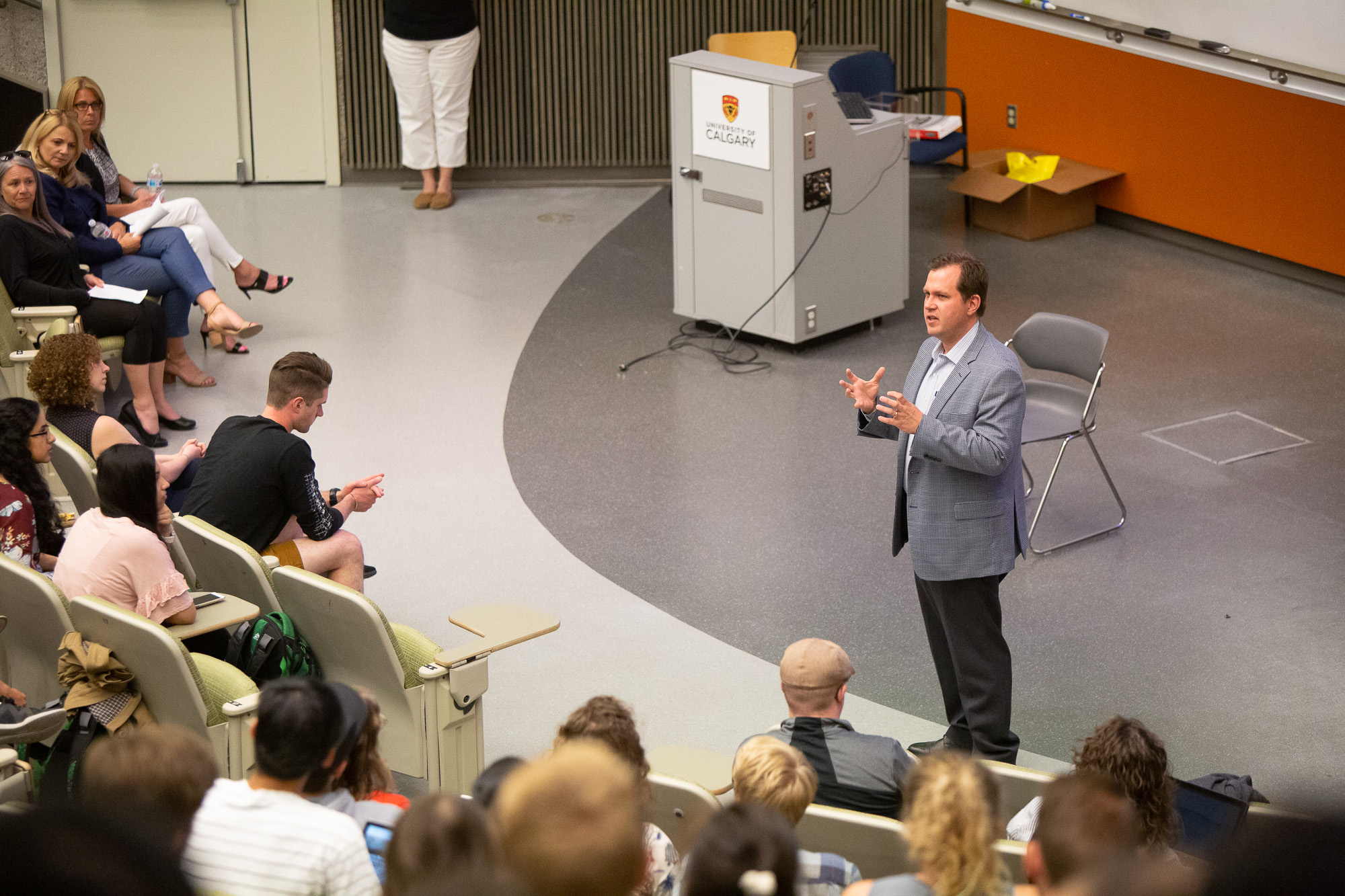 "I do feel like [there's] an inequity that people… experience in these communities," said Andreychuk. "As a physician, I would love the opportunity to go into these communities and do what I can to improve the access to health care and ultimately the health outcomes for these communities."
She enjoyed the Rural Mentorship Lunch, which occurred just two weeks into her medical schooling.
"[It] really makes me feel like I am in a good place for myself, and that, hopefully, I will be able to pursue what I'm wanting to do… right [from] the get-go," said Andreychuk.
Her peer, Jenny Krahn, is entering medicine after completing a Ph.D. in project management and working in the business world.
"I feel like rural medicine gives us… the opportunity to see how things work in a slightly different environment," said Krahn. "I thought both seeing the breadth of opportunity that a rural environment offered, as well as how [rural] teams work together, would be particularly important and interesting."
She sees rural medicine as an important consideration for new students.
"The [rural] team seems fantastic, engaging, available, passionate about what they do," said Krahn. "I think anytime you work with a team like that, or you listen to them talk about the work that they do and why it's important, it's inspiring."
Jovey Sharma was equally enthused to be in the crowd. He was born and raised in the city, but has had friends speak highly about the importance of rural medicine.
Already having a Master's in Public Health, he's learned the "role that rural medicine plays in society".
"I was very glad that we had this session today. I was able to [get answers to my] questions… a few of these have been kind of ringing the back of my head," said Sharma.
For more information about RhPAP Mentorship Program, visit rhpap.ca/mentorship.
Article & Photos: Britton Ledingham