Brooks and area high school students to receive a hands-on health-care experience on Nov. 9
Health professionals from the Brooks Newell region will teach high school students from Brooks, Bassano, Duchess, and Rosemary basic medical skills at an upcoming skills day to be held at the Medicine Hat College – Brooks Campus on November 9, 2022. RhPAP Let's Go Rural! high school skills day events encourage students to consider careers rural health care while introducing them to local opportunities that may be available.
The interactive day offers rural students a hands-on introduction to common health-care activities under the instruction of local health-care professionals. Students can also speak with instructors about health-related careers in the community, health-care provider job experiences, and the educational requirements for specific health-care careers.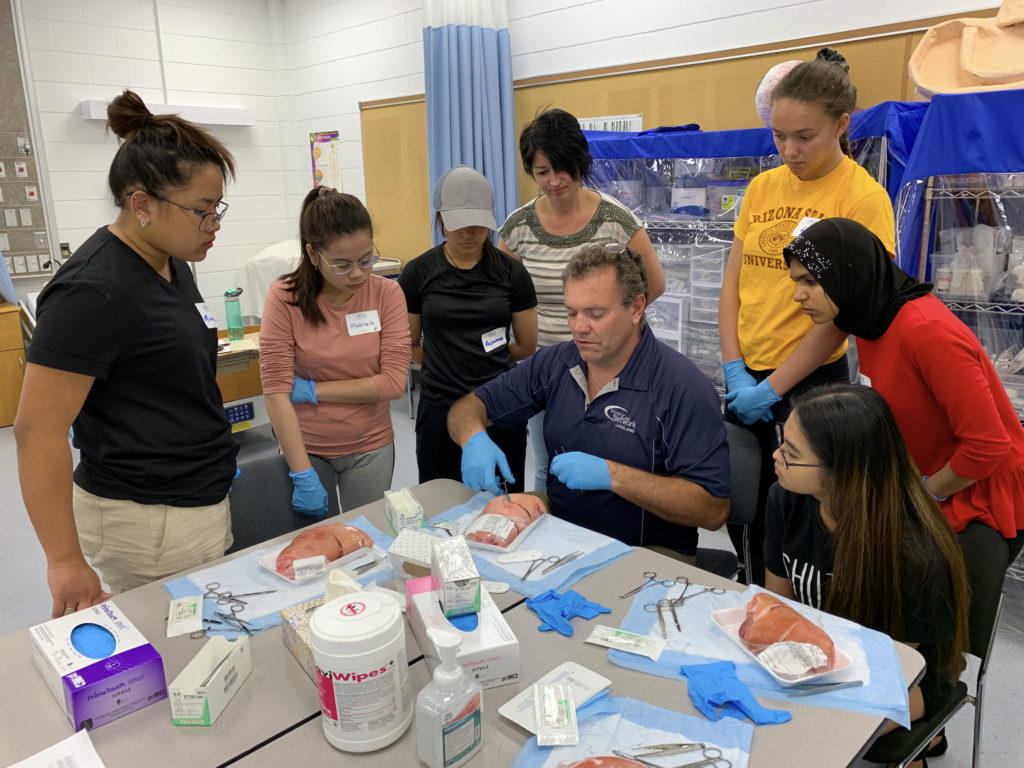 RhPAP Let's Go Rural! Events
An effective way of attracting health-care providers to rural communities is to allow them to experience rural practice and what it would be like to live in a rural community before they start making practice decisions. RhPAP Let's Go Rural! Events, including Post-secondary Experiences and events for high school students, are sponsored by RhPAP, and are scheduled in rural Alberta communities throughout the year by the RhPAP Rural Community Consultant team. Click here for more information.